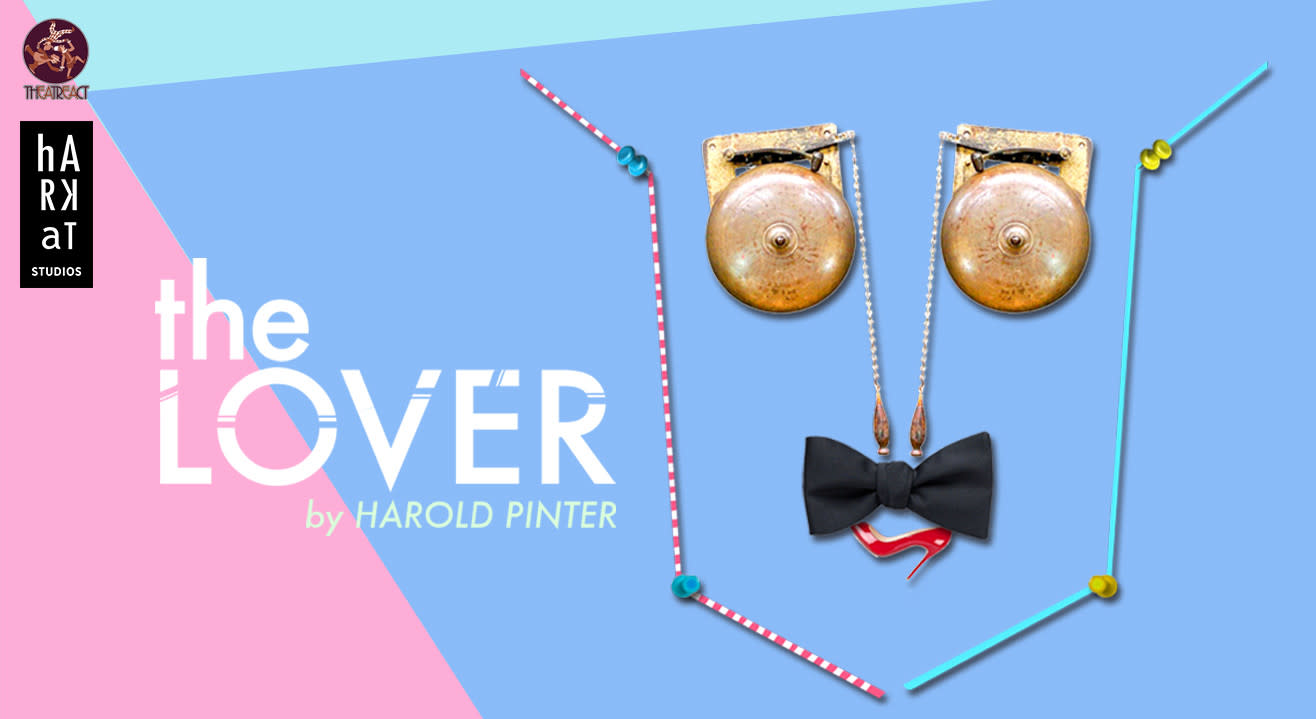 Theatre
The Lover – A play by Harold Pinter
Harkat Studios, Versova, Mumbai
About
The Lover is a meticulously crafted play that highlights the horrific terror that surrounds the private lives of a married couple, as they attempt to accommodate each other's unsanctioned desires. Pinter beautifully ties together ironic comedy on the one hand and nervy drama on the other. It contrasts bourgeois domesticity with sexual yearning.
On the surface, the plot is about a married couple, going to unfathomable limits to accommodate each other's most intimate desires. However, as with most of Pinter's works, what lies behind this charade and pretence is something completely different. Their veneer of compatibility is fracturing under treacherous silences and phrases of conversation that have long lost meaning. As their sanctioned and unsanctioned lives collide, the audience is made to question the faith they have invested in the unpredictable characters of this story and the truths they have been made to contrive.
Rupesh Tillu shuttles between India and Sweden. He's an expert in the art of miming and physical theatre. He has also founded Theatreact, a theatre company that produces content that sheds light on international issues.

Nihaarika Negi is a multi-award winning actress who hails from India and has been educated and trained as actor & director in London. She believes in the power of experimentation and innovation, fusing influences from both worlds.
Theatre that is provocative and can stimulate the imagination and raise questions for its audiences. Humour is an essential part of their work. Theatreact aims is to create an international platform for theatre practitioners, where different cultures can fuse, share ideas and carry on researching so as to create a theatrical language and style that is unique and can be expressed beyond any political boundaries.
Venue
Harkat Studios, Versova, Mumbai
HARKAT STUDIOS, BUNGALOW 94, FIRST FLOOR, ARAM NAGAR 2, VERSOVA, ANDHERI WEST, 400061-MUMBAI
GET DIRECTIONS