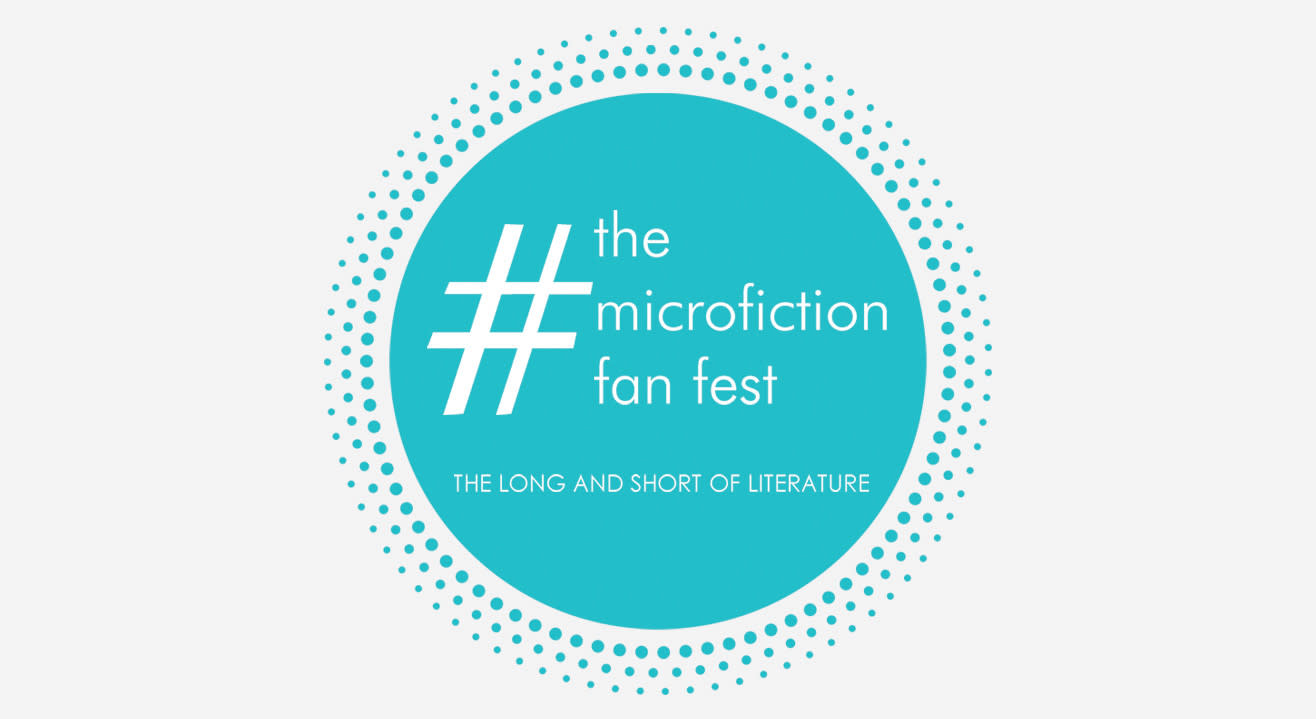 Discussion
The Micro-Fiction Fan Fest (The long and short of literature)
About
Did someone say a fest to celebrate Micro–Fiction? Well, that's a first! Two days of exclusively curated workshops for millennials and beyond, with a power-packed debate on fiction vs. micro fiction and a panel discussion with social media influencers await you at The Micro Fiction Fan-Fest.
Why should you be here?
To celebrate The Micro-Fiction Fan Fest (TMFFF), we have joined hands with those who have had the nation; especially the youth fall in love with their magical world of minimalistic expression. Flash fiction in the form of literature, music, poetry, et al has been ruling our mind space along with the digital space. It's time that Micro-fiction got its own platform and literati.
Khushboo and Hiral, the duo behind The Micro-Fiction Fan Fest aim to bring the long and short of literature to the youth instead of waiting for them to come to it. Get to witness the first of its kind festival and experience the sheer brilliance with the country's best. In this edition, they have roped in the most loved micro-fiction curators, content creators and youth icons who influence the youth and break the stereotype.
About the organisers:
Two girls driven by the passion and enthusiasm to shake things up wherever they go have joined hands together to get some wordplay for the millennials, just like them. Hiral Malde Shah was with Red FM, co-founded a celebrity management and PR company loves everything bright and leaves a little sparkle wherever she goes. She now works with the radio station 104 Fever. Khushboo Balwani Rawal, the founder of a PR and SMM Company, Literati Communications and Mumbai Maven, the event management company, is a closet writer and poet. Together they are running out of pages to pen down their projects.
"Being hopeless lovers of wordplay, and not having enough of the beautiful musings that pop up on our screens day in day out, we intend to bring together the best of the passionate minds behind these words to one platform: The first ever Micro-Fiction Fan Fest."
Day One

Introduction to The Micro-Fiction Fan Fest – 11.30 am onward
Workshop by Terribly Tiny Tales 12pm- onward
India's best story telling platform shows you how to write your own story
Lunch break
Panel discussion – 4 pm onward
From print to digital, what changed and what didn't: Hear the wittiest discussion on the evolution of micro-fiction with Malishka, Gaurav Gera, Shamir Reuben and Kirthi. RJ Rohini will curate this interaction.
Closing ceremony by Kommune
Stellar performance by the storytellers of Kommune

Day Two

Workshop by The Education Tree - 2.30pm onward
Kunal Arora, Co-Founder of India's fastest growing youth community will share his insight on how to have the maximum impact with minimum words without cutting short on creativity
Open discussion– 4.45 pm onward
An interactive session with Chintan Ruparel- Co-founder of Terribly Tiny Tales, Kunal Arora – Co-Founder of The Education Tree and Aastha Atray – Author, Journalist and Poetess, Neeraj Udhwani - Writer, Director. RJ Rohini will curate this session.
Hi-Tea
Closing ceremony
Live performance by Nikhil Shetty 6.45 pm onward
If word is food for the mind, music is food for the soul. An unplugged evening with our favorite songs sung by this versatile You Tube star.
Speakers Day 1.

Anuj Gosalia
Anuj Gosalia is the Co-Founder and CEO at Terribly Tiny Tales - India's most celebrated social storytelling platform reaching over 12 million people every week. He believes in the power of stories and their ability to shape the world. He also believes in keeping introductions short.

Malishka
The dazzling Mumbai ki Rani. The voice that Mumbai wakes up to every morning. She is an anchor par excellence, an actor, a comedian, a Bollywood ustaad, an authority - accountability-holder and an adrenaline shot, all rolled into one. India's most awarded Radio Talent - Malishka.

Gaurav Gera
Gaurab "chutki" Gera, the name is synonymous with Gaurav after the success of his web series, 'Chutki And The Shopkeeper'. Gaurav Gera is an Indian actor and a great comedian. He makes these short and interesting reality webisodes with some of his television actor friends.

Shamir Reuben
Shamir Reuben is an absent-minded writer, spoken word poet and self-proclaimed lord of lame jokes. He heads Content and Social Media at Kommune, one of India's most popular live performing arts collective where he curates the best of India's spoken word acts. Shamir has performed in more than 40 shows across seven cities and has had his work featured in Hindustan Times, Outlook, Times Now, Buzzfeed, Being Indian and more.

Kirthi Shetty
Kirthi Shetty skipped school to go to movies. So, it was no surprise he wound up in radio and became the Creative Head of RED FM, and the voice of their iconic Mawali Bhai. Now at Saavn, he's using movies to skip work and channel his inner Bhai with his hilarious Bhai-style movie reviews.

Speakers Day 2.

Kunal Arora
Kunal is the co–founder of The Education Tree, India's fastest growing youth community that provides a platform to students to fulfil their passion and enhance their skills. Till date, he has conducted over 1000 workshops and conferences on theatre, leadership, personality development, imagination deficit and public speaking. Kunal has also closely worked with the Delhi Police (North District) and has trained female constables as a part of the sensitization programs run by the Police. He has also been awarded for the same, making him the first student from the university to have ever been honoured with an award from the Delhi Police.

Neeraj Udhwani
Neeraj Udhwani is a Writer- Director. With over ten years of work experience and having worked in all three mediums (Films, Television and Digital), Neeraj started off as a stand-up comedy writer on the cult show 'The Great Indian Comedy Show' on Star Plus, his credits as a writer include Madhur Bhandarkar's Dil Toh Bachcha Hai Ji and Yashraj Film's Mere Dad Ki Maruti. He has also written numerous Tv shows like channel V's Gumrah and Bindass's Yeh hai Aashiqui.

'Rewind', a short film he wrote, directed and co-produced, released on Youtube, in October 2013 and has had a whopping 4.8 Million hits since. He recently wrote and directed a promotional short film for Penguin Random House which released in August 2016 on Youtube and has crossed a million views.

Aastha Atray Banan
Aastha Atray Banan is a romance author who wrote India's second Mills and Boon, His Monsoon Bride, and then followed it with Games Girls Play and Crave. She is working on two more romance novels right now, and a non-fiction book with Masaba Gupta on fashion. She also writes short verses and poems on Instagram about love and longing. A full-time journalist for Sunday Midday, she recently released her first song, 'Pretty Boy'.

Chintan Ruparel
Chintan Ruparel has serious problems in life. He has the attention span of a squirrel, and the memory of a goldfish, apart from being able to hear only half the things spoken in his left ear. He also has no formal training in film, and never won a single college festival event ever. Despite all this, he is now Co-Founder & Chief Creative Officer at Terribly Tiny Tales - the most loved micro- fiction platform on the social web, with 75,000+ writers from around the world, and a weekly organic reach of 12 million. He also looks after Terribly Tiny Talkies, which has creatively produced some of the best short films to come out of India in the last two years, 5 of which were nominated for Filmfare this year, among gathering other accolades. In his free time, he likes to travel alone, and has even given a TEDx talk on the same.

Rohini Ramnathan
Rohini Ramnathan is an award winning radio presenter with a decade of experience across the airwaves in Mumbai and Singapore. Currently you can hear her on Radio Nasha 91.9 FM in Mumbai & see her on stage acting, hosting and moderating panels.


Venue
20 Downtown, Mumbai
2nd floor, Eros Theatre Building, Above CCD, Opp. Churchgate station, Churchgate, Mumbai.