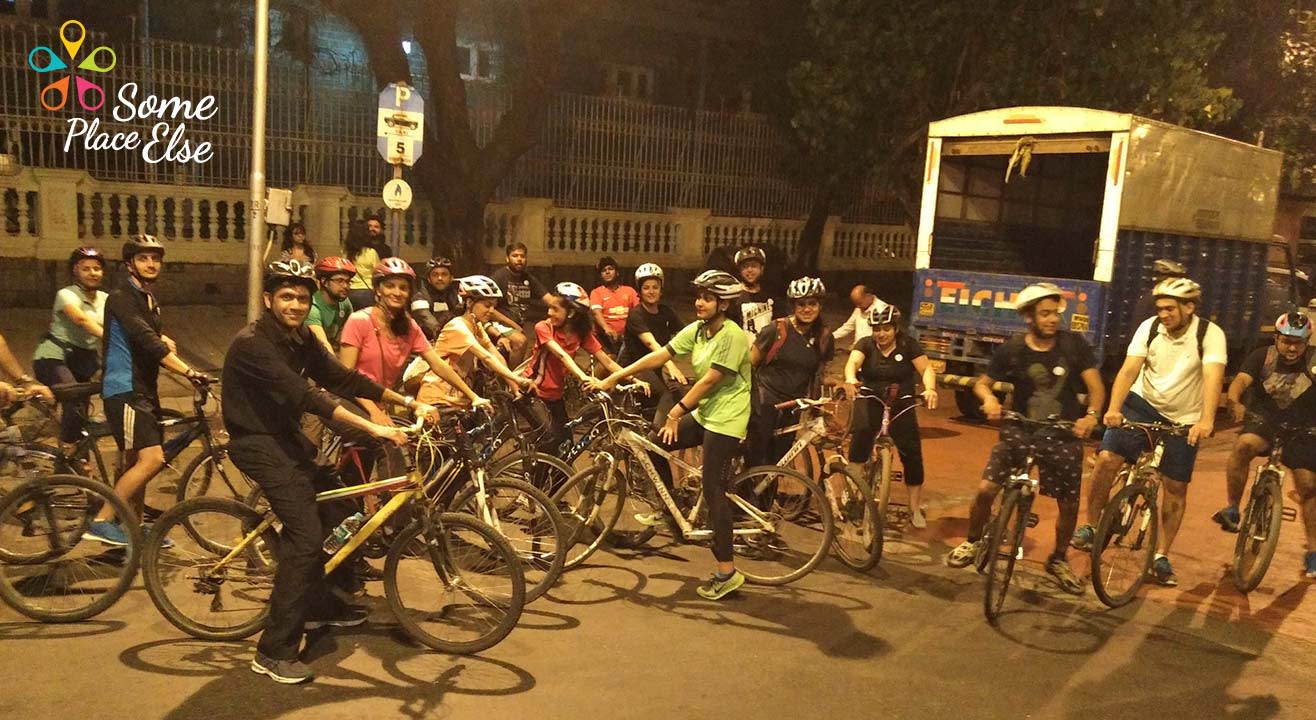 Cycling
The Midnight Trail | Colaba to Bandra
Kailash Parbat Restaurant, Colaba Causeway
About
When was the last time you went cycling? In school? College? Have you tried cycling on the streets of Mumbai? Have you experienced the feeling of pedaling through the city when the sun is down, when most people are sleeping and everything is peaceful? If not, then join a ride with Some Place Else!
Midnight cycling is an experience in Mumbai that is now on everyone's bucket list. It's exhilarating and fun, plus, you meet awesome new people. Pedal from Colaba to Bandra on a cycle provided by us, play games, interact and enjoy awesome snacks!
Is 25 kms too much for a beginner? Absolutely not! So if you haven't cycled in many years, or think you're unfit for this, don't you worry at all. As a group, we go slowly and stop at a few places on the way, so you're not cycling the whole time.
Gear bicycle, helmet, water bottle and refill water facility, a box of fresh snacks, safety vehicle following the whole group with mechanic on board, first-aid and extra cycle, expertise and games on the way!
Venue
Kailash Parbat Restaurant, Colaba Causeway
5, Sheela Mahal, 1st Pasta Lane, Near Strand Cinema, Colaba, Mumbai