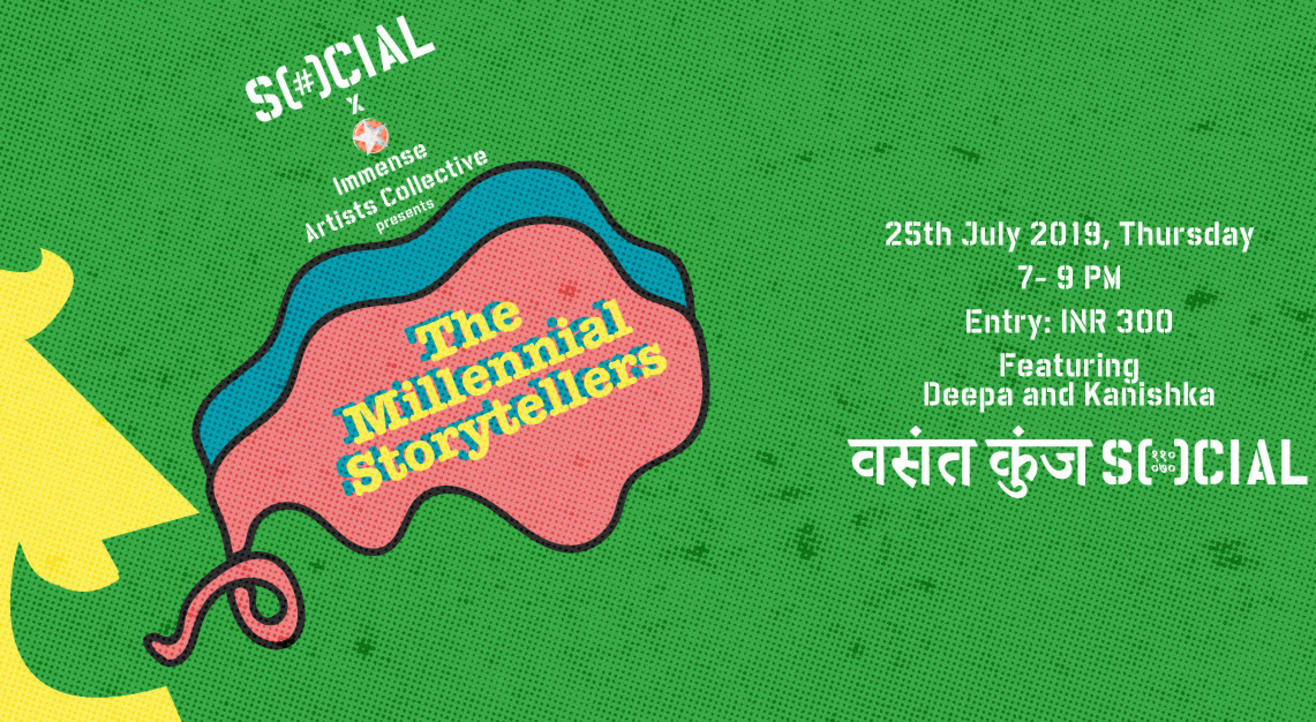 Play
The Millennial Storytellers At Vasant Kunj Social
About
Social X Immense Artists Collective presents- The Millennial Storytellers is a musical, black comedy act!
One second can change your life! Can you endure it? Can you turn back time? A Mime Can!
About the event:
Featuring Deepa & Kanishka with various artists of their Immense Artists Collective to share a musical narrative of grand portrayals with live performances. The Millennial Storytellers bring you - the story of Vanilla -The Mime. This tale is sure to have you glued to your seats.
Some stories transcend all timelines. Stories that leave an imprint on us forever. Follow the journey of Vanilla -The Mime as he navigates a world of tragedy and desire.
About the act
Do you know what lies behind the white paint of a mime? Meet Vanilla - the mime that the world admires! He wears white paint eyes painted black with tears that never roll down, plastered on his face forever. He is powerful on stage but vulnerable off it, he can enthral his audience without uttering a single word, but no one knows that Vanilla was once Raghav who was madly in love with Kajri. The two innocent lovers had dreams but, one second, turned their world upside down.
Dulari is determined to bring Vanilla back to his old life. She tip-toed along the pathway that Raghav took to become Vanilla, but, will she be able to convince the heartless Vanilla to retrace his footprints back to what he left forever?
Come and witness a powerful black comedy act of the Millennial generation.
The story of love, loss and redemption.
Venue
Vasant Kunj Social
Unit no. T-306 Third Floor , Ambience Mall Nelson Mandela, Road, Vasant Kunj II, Vasant Kunj, New Delhi, Delhi 110070