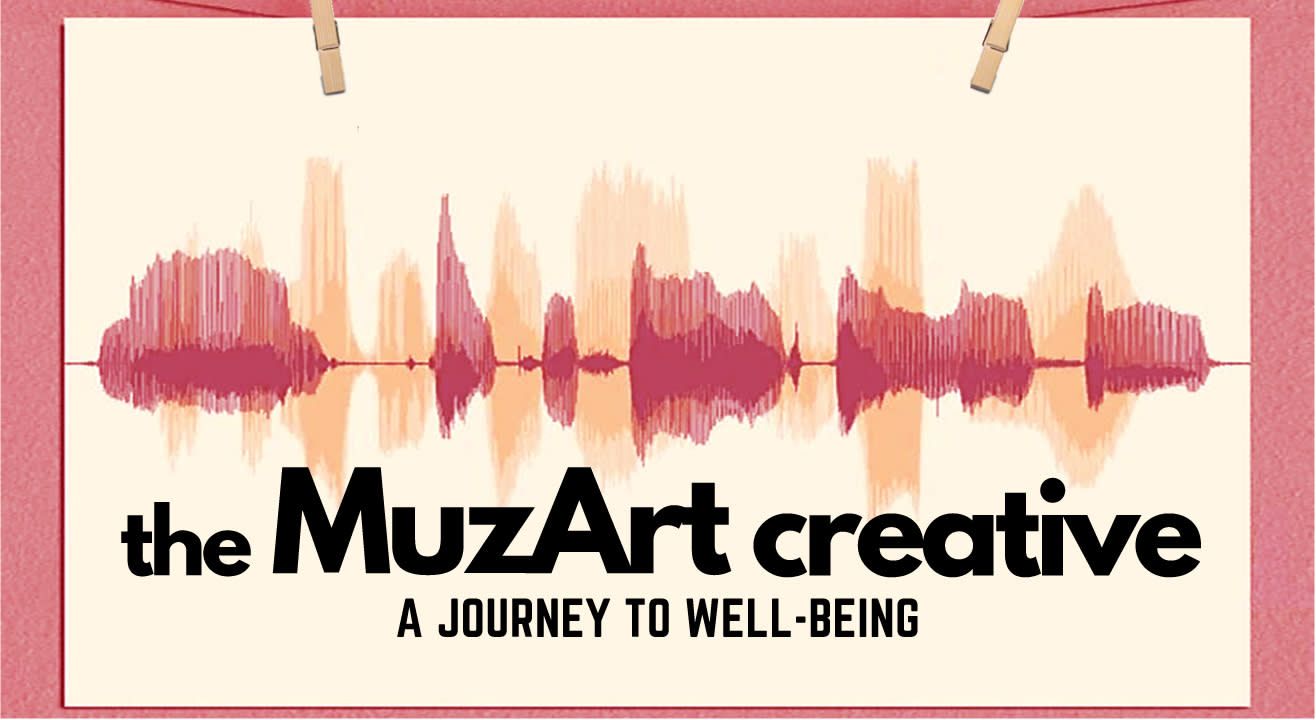 Experiences
The Muzart Creative: A Journey To Well-Being
About
Spend your Sunday evening experiencing something completely new! Immersive yourself in the therapeutic process of making music and art through several creative and research-based activities. Go home with a relaxed and calm disposition, having also discovered new aspects about yourself, while learning unique long-term techniques to help improve your overall well-being.
The session will be facilitated by trained music and art therapists.
Rishabh Mehta is a trained art educator and expressive artist by profession.
Samay Ajmera is a certified musician and a trained music therapist. Together they both believe in the arts as a tool to heal, uplift and transform human life.
Q: Do participants need to be artists or musicians to attend?
A: Participants do not need prior skill in art or music to experience this workshop

Q: Is this workshop related to sound healing?
A: No; the music therapists uses more active based approaches.

Q: What is the process of the workshop?
A: This is a two-way interactive process between the participants and the facilitators, who provide a safe and non-judgmental space for individuals to experience, discover and learn the benefits of music and art as a combined intervention.