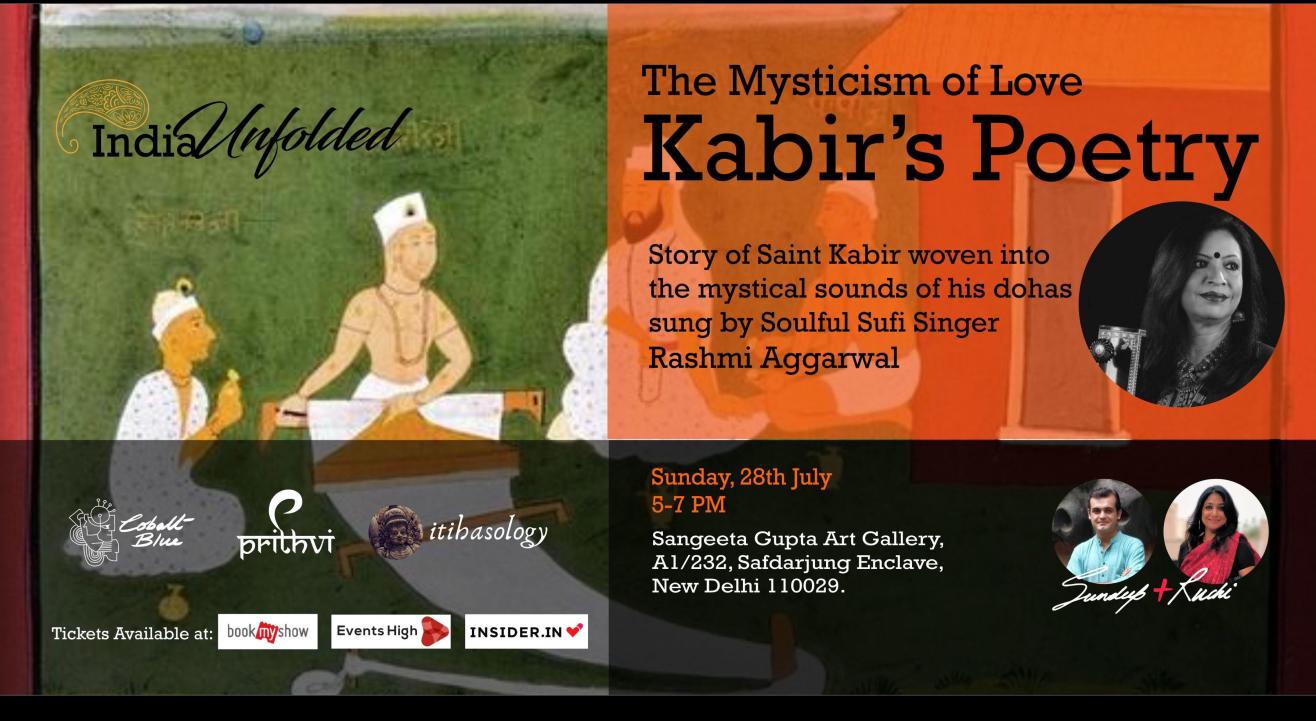 Music
The Mysticism of Love: Kabir's Poetry
Sangeeta Gupta Art Gallery
About
Cobalt Blue Foundation in association with Rashmi Aggarwal & Sangeeta Gupta Art Gallery is hosting an evening of storytelling & sufi music interwoven with the dohas of Kabir: The Mysticism Of Love - Kabir's Poetry.
A weaver who used to weave more than just threads went on to become one of the most influential poet & mystic of India. This is a story that is needed to be told more than ever now. A story of transcendence of religion & culture that resulted in a poetic philosophy of human emotions & redefined the concept of humanity.
Join us for an exclusive evening of soulful tale of Kabir interwoven with Sufi music & dohas of Kabir performed by acclaimed sufi singer Rashmi Aggarwal
Chief Guest for the evening : Sangeeta Gupta, Ex Principle Commissioner of Income Tax, Poet & Artist. Refreshments will be served. Limited Seats.
Date: 28th July, Sunday. Time: 5PM-7PM
Venue: Sangeeta Gupta Art Gallery, A1/232 Safdarjung Enclave Block A 1, Safdarjung Enclave, New Delhi, Delhi 110016