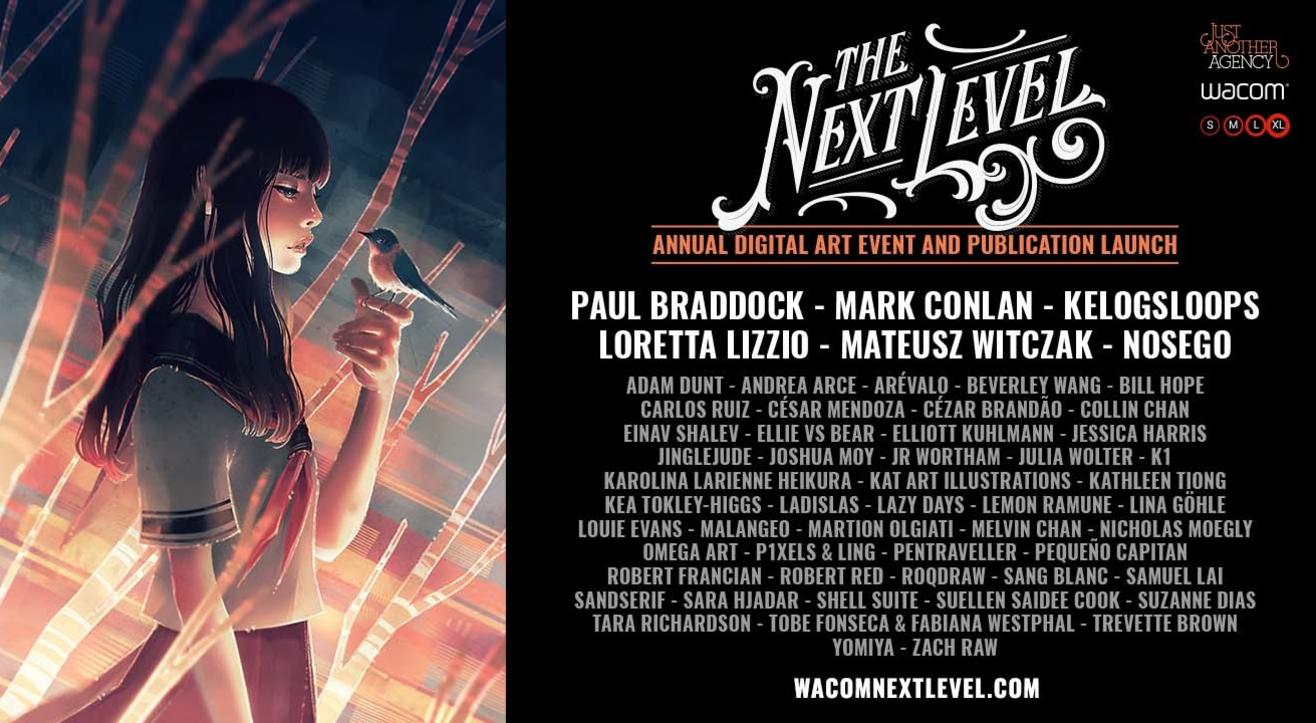 Art
About
Wacom inspires and equips people to make the world a more creative place. They play a massive role in applying digital technologies to creativity. Wacom is a part of a generation that is creating powerful new tools of connectivity and expression that influences every aspect of the human experience.

Wacom bring a one-of-a-kind event to a city near you, exhibiting and launching Wacom's annual artist publication, featuring a range of digital artists' work from across the globe.

The exhibition and publication will showcase the winners of The Next Level competition alongside six elite artists, whose designs are created using various Wacom tools. Wacom are pleased to announce that the feature artists for 2018 are Kelogsloops, Loretta Lizzio, Mark Conlan, Mateusz Witczak, Nosego and Paul Braddock!
Here are the FAQs on the event
Venue
The Stainless Gallery
Property no. 1 & 2, Block C-O, 4, Mathura Rd, Ishwar Nagar, New Friends Colony, New Delhi, Delhi 110025