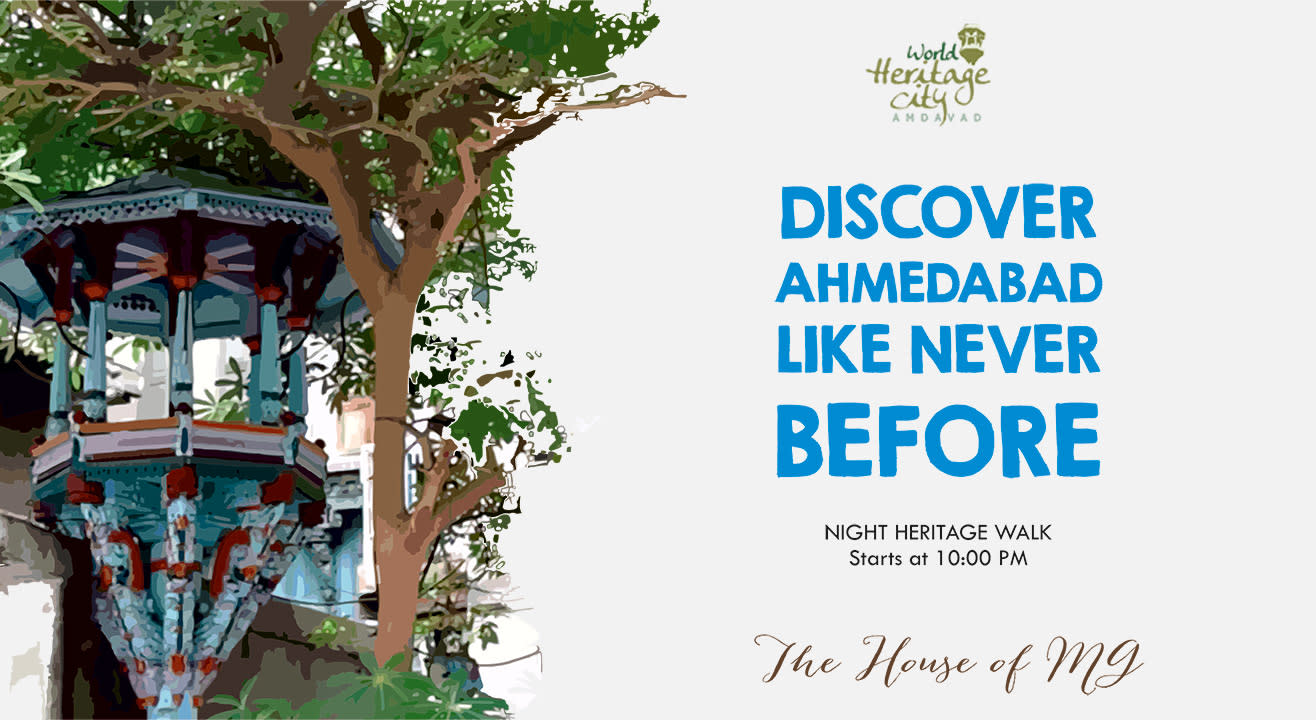 Walks
The Night Heritage Walk
February 22 | 10PM - February 29 | 11PM
About
The guided night walk of the historic city of Ahmedabad begins at Mangaldas Ni Haveli and takes you through most ancient parts of the city and you will walk through narrow lanes, past old haveli's and monuments to arrive at the crowded food court at manek choek. There is a small room above the gateway leading to raja no hajiro, you will witness a tradition that dates backs 600 years – of drummers signaling the closing of the city gates at 11 PM every night.

Reporting time before 30 Minutes
Mr. Saiyed Badruddin In - House guide from last 9.5 years. Conducts the heritage walk, half-day tours and full-day tours.
Venue
The House of MG
Bhadra Rd, Opp. Sidi, Saiyad Jali, Lal Darwaja, Ahmedabad, Gujarat 380001
GET DIRECTIONS