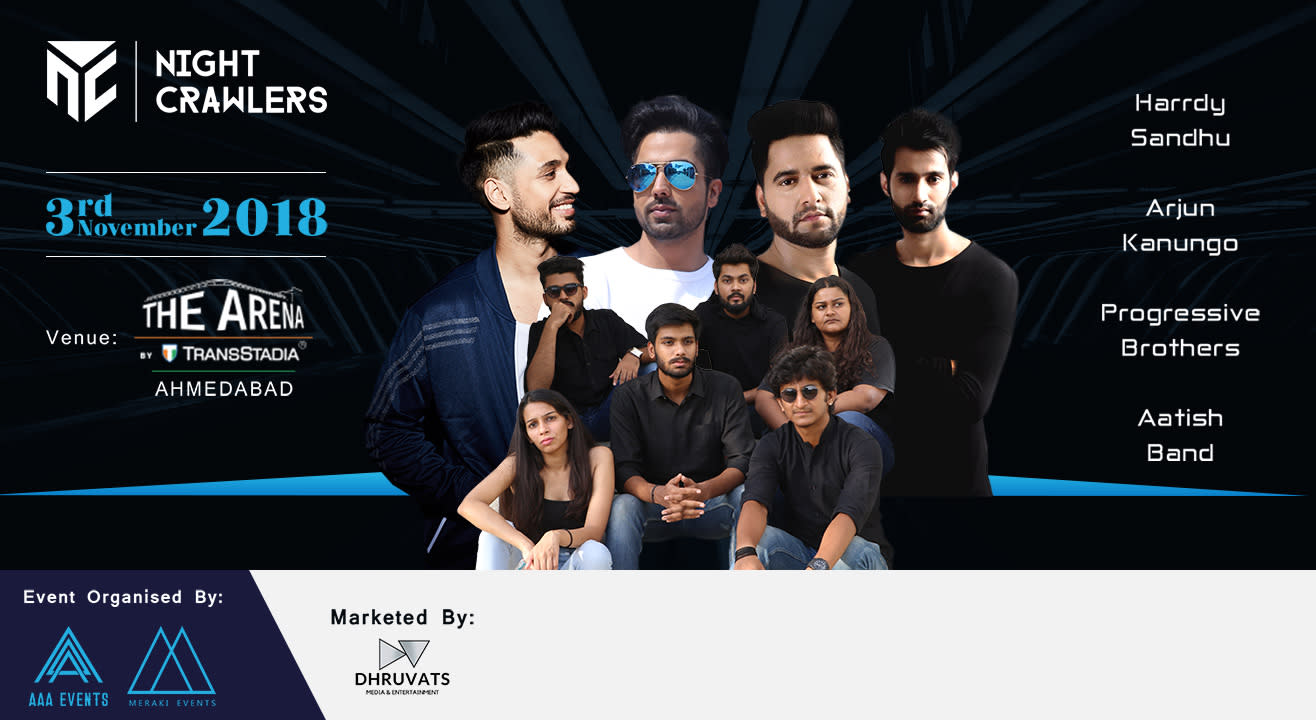 Music
The NightCrawlers
The Arena by Transtadia, Ahmedabad
About
It is the first time in Ahmedabad city that these artist are performing on the same platform and will make their audience groove on the beats. Headed to The Arena by TransStadia, kankaria on 3rd November 2018 Phase 1 of ticketing is now open so go now and book your slot and become a NightCrawler.
NightCrawlers is happening for the first time in Ahmedabad city with biggest artist on single platform i.e Aatish Band, Arjun Kanungo, Harrdy Sandhu and aslo EDM hour by Progressive Brothers.
Gates will be open from 3PM. Don't be late to be at your spot because once you get late you loose memories that can last forever!!
Aatish Band
Arjun Kanungo
Hardy Sandhu
EDM night by Progressive Brothers.
Venue
The Arena by Transtadia, Ahmedabad
The Arena, Kankaria Lake, Opp Gate No 3, Kankaria, Ahmedabad, Gujarat 380002