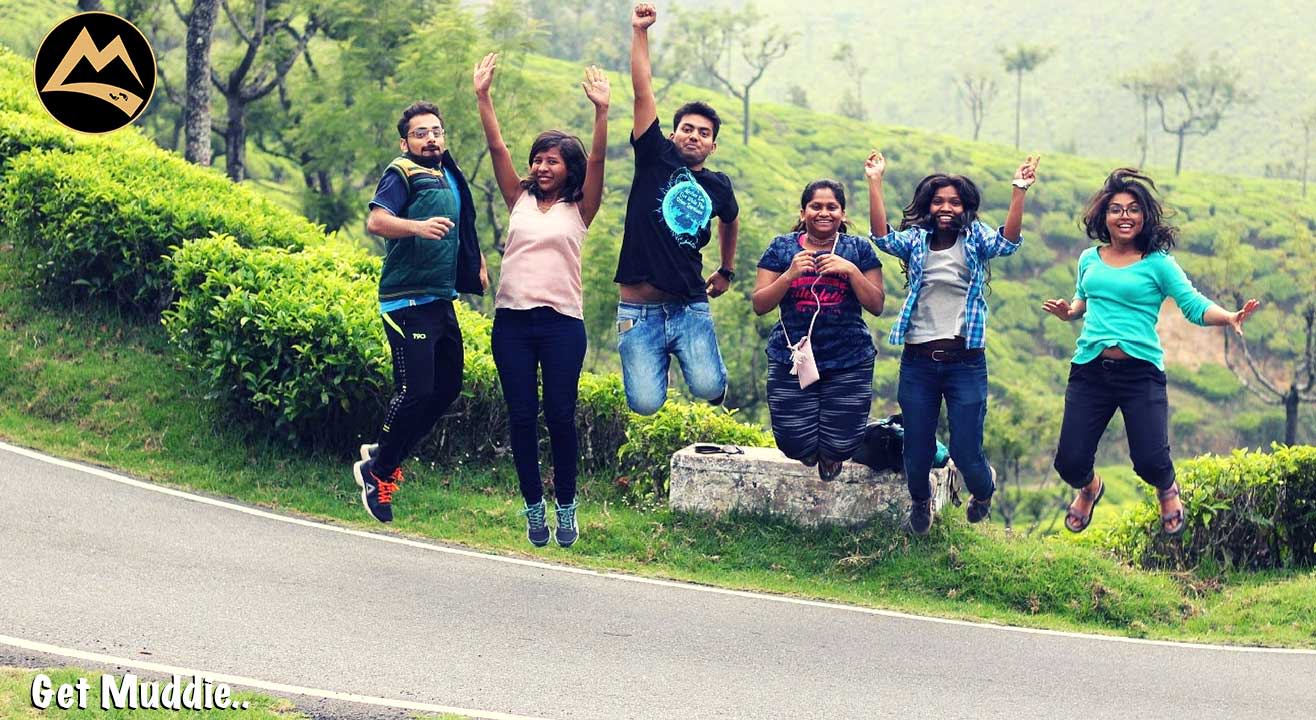 Adventure
About
Do you wanna explore the quaint little villages in Nilgiri mountain range? How about unwinding at 'out of the world' lakes like Emerald & Avelanche?
A drive through absolutely amazing views of Upper Bhavani?
Take Bollywood style selfies amidst beautiful Tea estates?
Get thrilled by Shola forests so dense that feels like even flys can't pass through?
Get chilled and have garam chai in the mountains?
A little bit of wildlife maybe?
About the destination: Nilgiris, one of the oldest mountain ranges, located at the tri-junction of Tamil Nadu, Kerala and Karnataka states of India. They are a part of the Western Ghats around Ooty the "Queen of Hill Stations". Nilgiris is India's first biosphere. It has been declared as one of the 14 'hotspots' of the world because of its unique bio-diversity.
Rolling grasslands, dense shola jungle, waterfalls, streams, lakes, vast expanse of tea plantations, interspersed with vegetable gardens, spectacular view points, an amazing variety of flora and fauna, fabulous trekking trails, innumerable heritage sites, spell binding sunrises and sunsets, pollution free atmosphere, mist, clouds, fog, star studded skies, serenity etc - we have
it all in Nilgiris!
Come, #getmuddy
Slots: 12 or more
Food: Breakfast, Lunch, Dinner all included
Stay: At our beautiful homestay amidst nature south of Ooty
Transport: A mini-bus or tempo depending on final numbers
Activities: The stunning Nilgiris, Upper Bhavani drive, Emerald, Avalanche lakes, Tea estates, Campfire, Lots of Entertainment!
Friday: Start from BLR around 8 PM (4 pick up spots - Tin Factory, Indiranagar, Koramangala, Mysore Rd), overnight journey!

Saturday: A picturesque drive into Nilgiris & tea estates, stop in the quaint little villages to experience the Nilgiris culture, touch the last village in Tamilnadu border, peek into the Silent Valley, Tea estate hike, look out for Wild animals, enjoy the soul-soothing tea in the remotest village. Campfire* at night with long conversations!

Sunday: The dense Shola forest Protected Zone Safari, visit picturesque Emerald lake & Avalanche Lake and click a hundred selfies! Drive towards Ooty and shop for famous Nilgiris Tea & homemade chocolates and start back to BLR in the evening. Reach home around 10 PM.
Travel
Stay: at our lovely homestay!
Food: 2 Breakfasts, 2 Lunch, 1 Dinner
Campfire (if weather permits)
The Nilgiris experience you will remember for long long time!
Organizer from MT to look after all the activities and a hell lot of entertainment!!!
Anything not mentioned in inclusions above.
Everyone must get their photo ID cards - like Aadhar or Driving License!
Muddie Trails is NOT a tour operator. Muddie Trails is an offbeat travel experience provider.
Our facilities are basic. If you expect any luxury, please do not register.
Our itinerary is flexible & Organizer may choose to switch/re-arrange parts of itinerary based on need. Please co-operate with organizer & other travelers.
Do not forget to read our "Terms & Conditions" before registeting.
Basic essentials like toothbrush, soap, towel etc
Shades/cap/sunscreen
The blankets will be provided at Homestay
Selfie stick or DSLR if you are interested.
Small first aid kit if you have and your medications if any (I'll get one first aid kit anyway)
Carry cash - the remaining amount all of u need to pay. We will collect after boarding
Don't carry expensive items. You are responsible for your own belongings.
Mandatory :A photo ID card xerox- like Aadhar or Driving License - one of the organizers will check this before boarding.
Comfortable sports shoes/trekking shoes/sandals - anything is fine as we dont have tough treks to do
Carry your jerkin/sweater - it is very cold at night there " Dont carry liquor. There will be thorough checking before Bandipur forest checkpost and they will take away everything.
The "Offbeat" theme of Muddie Trails
Muddie Trails provides real offbeat experiences for the travelers like trekking, adventure activities, camping in tents, bonfire, barbecue, visiting exploring and experiencing the unknown but awesome destinations that are not crowded with tourists. We do NOT take travelers to a tourist place unless it is required as a "filler" in the itinerary between two offbeat places.
Travelers are requested to refrain from asking our organizers to take them to ABC temple or XYZ church. The itinerary is already decided and posted based on our offbeat theme. Organizer will only change the itinerary if any place cannot be done because of unpredictable reasons. If you have a wish list of tourist places to tick off in your mind, then probably Muddie Trails is not for you and we request you please do not register.
By paying the registration fee you are giving unconditional acceptance of the Terms & Conditions of Muddie Trails:
Nobody shall deviate from Trek path led by Organizers/Guide.
During the meetup Muddie Trails is not responsible in case of any injuries or animal attacks or reptile bites.
Expect the unexpected in case of wild forests like the sudden closing of trek path by govt/ forest department(because of wild animal sighting/landslide/some crime), in which case we may have to cancel the trek (This is very rare never happened till now). In this case, the Organizer will plan for alternate trek/trip. If this is not possible then Muddie Trails will refund the remaining amount after removing the travel cost.
10% convenience charges of the total amount will be deducted in any kind of refund done online
90% refund if you make a request before 3 days of the meetup start date.
50% refund within 3 days and before 24 hours from meetup start time.
No refund within 24 hours from meetup start time
No refund during/after the meetup.
Travelers are expected to respect each other and help each other.
Avoid discussing sensitive matters like SEX, POLITICS and RELIGION/RACE.
Using foul or abusive language or arguing with fellow travelers/ organizer will not be acceptable and will stand a chance of being deserted by the travel group.
10% convenience charges of the total amount will be deducted in any kind of refund done online
90% refund if you make a request before 3 days of the meetup start date.
50% refund within 3 days and before 24 hours from meetup start time.
No refund within 24 hours from meetup start time
No refund during/after the meetup.