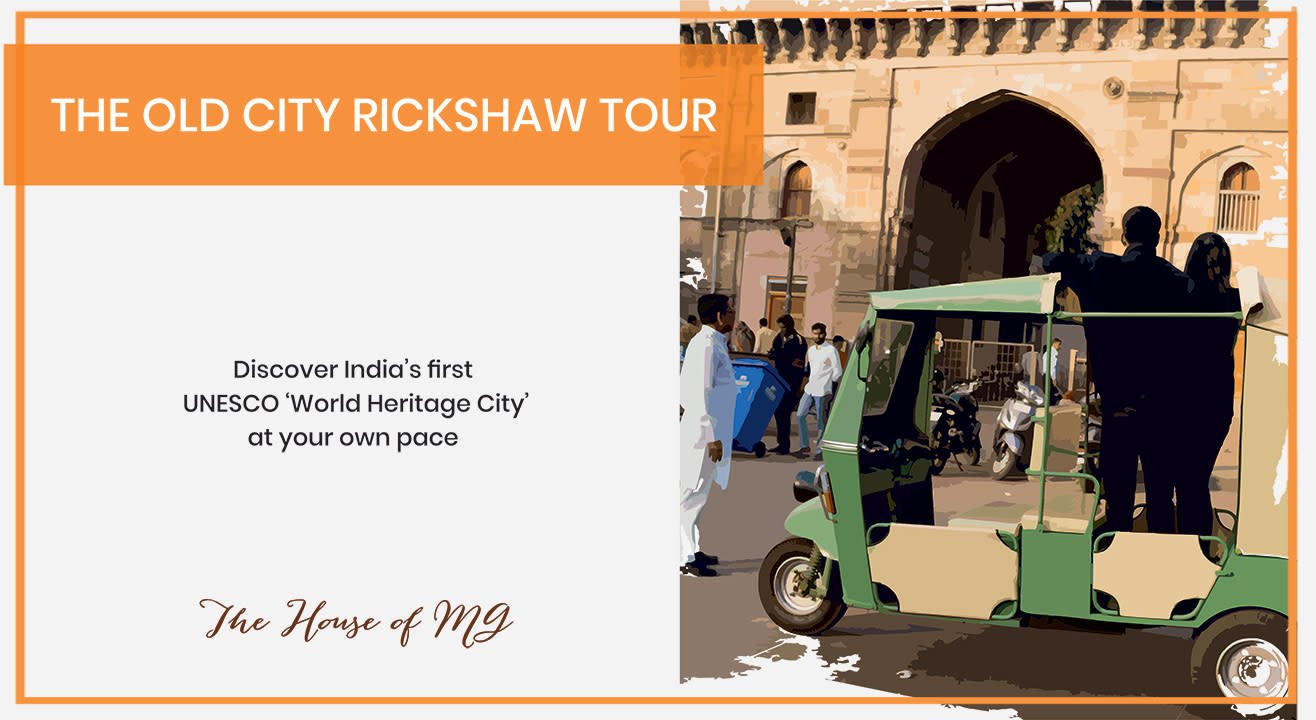 Tour
The Old City Rickshaw Tour
About
The walled city Rickshaw Tour helps you explore the UNESCO declared World Heritage City at your own pace. Although the by-lanes of the walled city are very narrow, it can easily accommodate a three-wheeler rickshaw that takes you to the hidden secrets of the city as well as its highlights. This is a personalized tour for up to three people at a time.

(Tours start from 7 AM onward and ends at 7 PM; Last booking will be taken till 4 PM)
You can book the tour for 1 person and choose option to add booking for second and third additional persons under STEP 2: YOU MAY ALSO LIKE option at the checkout screen.
Mr. Saiyed Badruddin In-house guide from last 9.5 years. Conducts the heritage walk, half-day tours and full-day tours.

Mr. Jitrendra Vaghela In-house guide from last 10 years. He conducts the half day tours, full-day tours and auto tours.
Venue
The House of MG
Bhadra Rd, Opp. Sidi, Saiyad Jali, Lal Darwaja, Ahmedabad, Gujarat 380001
GET DIRECTIONS