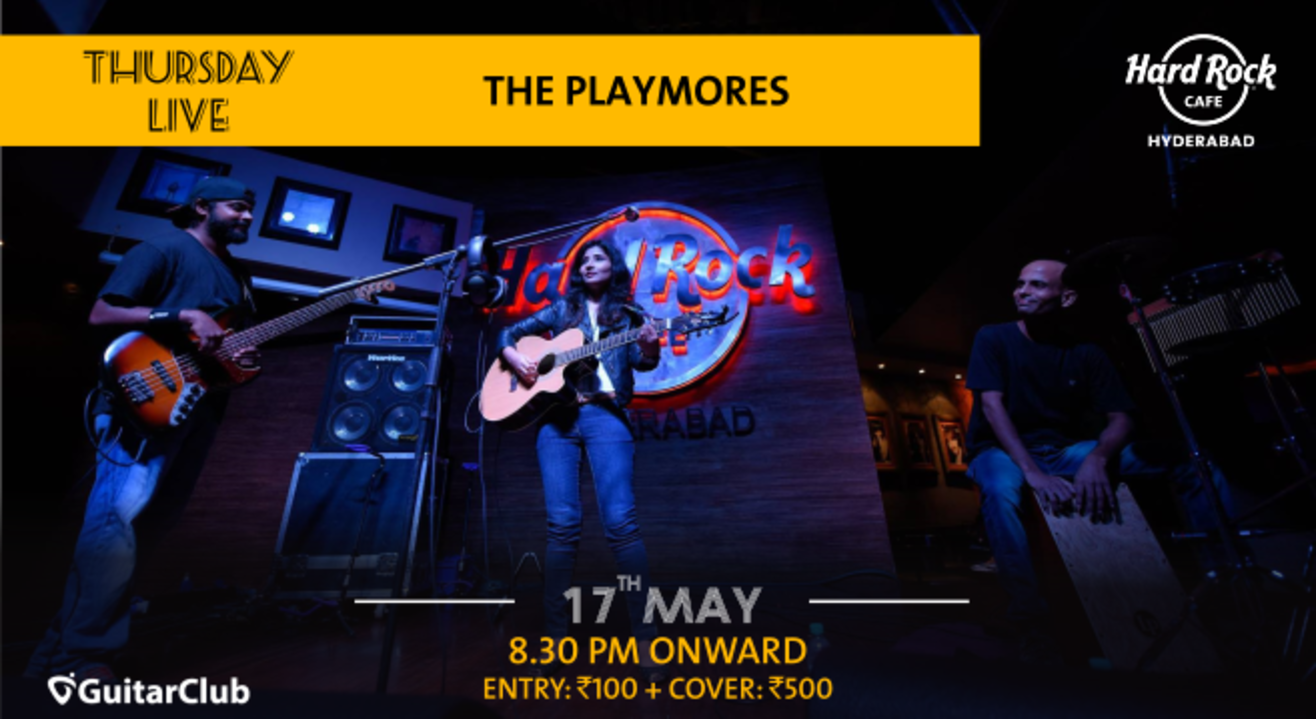 Music
The Playmores - Thursday Live!
Hard Rock Cafe, Hyderabad
About
The Playmores are an acoustic band comprising Rinky on vocals and guitars and Dev on percussions. They have more than 500 gigs under their belts! They play both English and Hindi covers and also some of their original compositions when performing live. The band came together in September, 2015 and has risen in popularity dramatically to emerge as one of Hyderabad's premier acoustic bands. As much as both the band members love playing music, they strongly believe that entertaining the crowd, hence playing songs that the crowd loves and requests for, is of prime importance. They make sure they keep updating their setlist to incorporate fresh, popular hits that leave the crowd wanting for more!
Venue
Hard Rock Cafe, Hyderabad
GVK One, GVK One, Road No. 1, Banjara Hills, Hyderabad, Telangana 500034