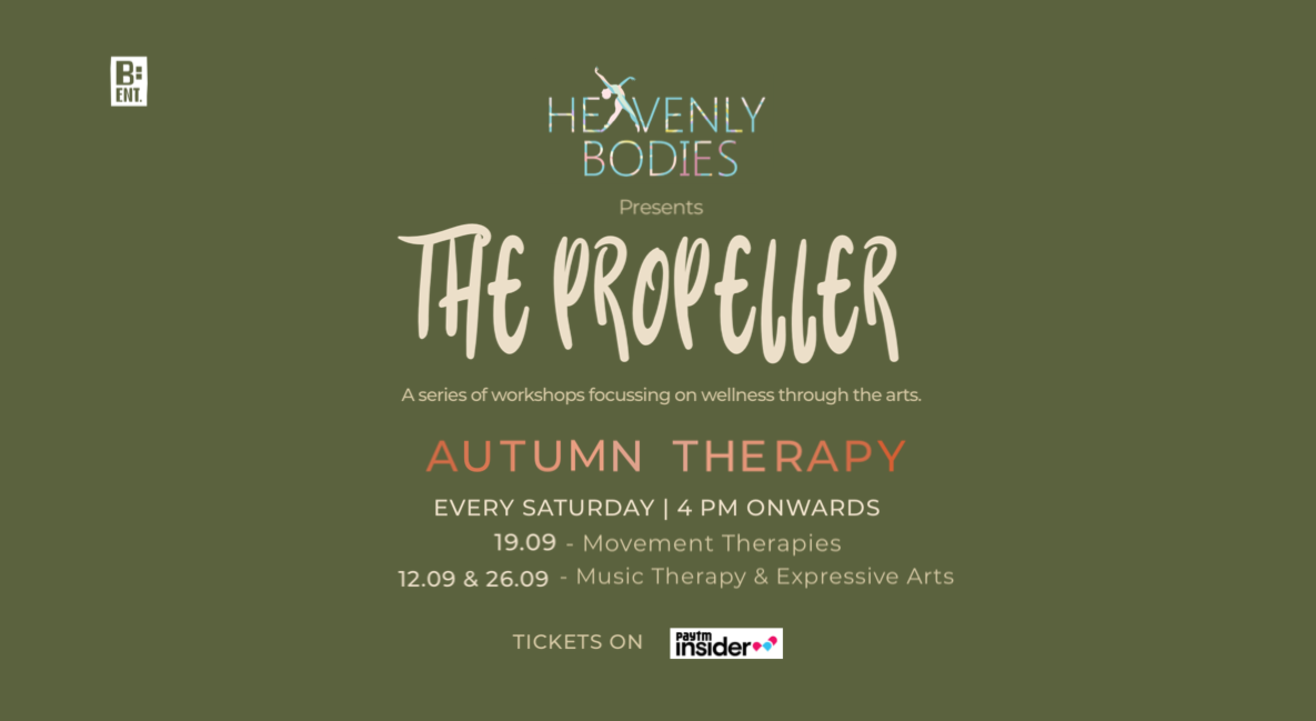 Event Guide
Digital Event
Watch on Zoom
For Age(s)
Family Friendly
Live Fitness
Workout with a pro
Invite your friends
and enjoy a shared experience
Event Guide
Digital Event
Watch on Zoom
For Age(s)
Family Friendly
Live Fitness
Workout with a pro
Invite your friends
and enjoy a shared experience
About the Event
*No prior knowledge is required to be a part of the workshops*
A series of workshops that focus on wellbeing through the arts. These workshops aim at leaving the mind and body feeling calm and closer to oneself. A non-competitive space where we encourage everyone to be free of judgment for themselves and others. The arts enable knowledge that we already hold within ourselves. This series focuses on unwinding from the stress people are developing during these trying times. Hoping to leave your mind fresh to propel into the week ahead. Through different modalities of the arts such as writing, movement, drawing or music, we hope to find what already exists within us to benefit our wellbeing.
Course Schedule:
12.09.20: Music Therapy with Purvaa - 5-6 pm
12.09.20: Meditative Movement with Himangini - 6:15-7:15 pm
19.09.20: Dance Movement Therapy with Shreya - 4-6 pm
26.09.20: Expressive Arts with Charvi - 4-5:30 pm
26.09.20: Music Therapy with Purvaa - 5:45-6:45 pm
About our hosts:
Shreya Sinha – Hosting Dance Movement Therapy
Founder, The Yellow Oyster. She is a qualified Dance Movement Therapy Practitioner, Dancehall Artist, Professional Dancer, Choreographer and Teacher. She has conducted sessions across India and is also trained in styles like contemporary, jazz and dancehall. Amongst her other achievements she is also trained at Big UP Kemp, Spain '18 and performed at the Royal Enfield Concert in '17.
Purvaa Sampath – Hosting Music Therapy
The Director at Mayahs' Universe, A Berklee College of Music Graduate and one of the few CBMT board certified NMT (Neurologic Music Therapist) practitioners in India. With a dual degree in therapy and performance, she has had the privilege of studying, working and teaching at leading global institutions like Perkin's School for the Blind, Boston Children's Hospitals, Massachusetts to name a few amongst the many hats she has adorned.
Himangini Puri – Meditative Movement
Founder, Heavenly Bodies, A Middlesex University, London, BA. (Hons.) Dance Studies Graduate. During her time at university, Himangini identified gaps in her learning and went on to create a visual reference for students pursuing dance as a career. 'Principles of Choreography' - a video course in association with professors and researchers from the University of Malta, imagined to help understand – 'how to design dance'. A course now being taught to students pursuing dance around the world available on Udemy. In 2019 she founded Heavenly Bodies – Creating Immersive Dance & Art Experiences.
Charvi – Expressive Arts
Founder, The Movement Spectrum, a professional dancer and a movement therapy practitioner, Charvi Budhedeo started learning Odissi under the tutelage of Smt. Jhelum Paranjape, at a young age and never stopped. With a Diploma in Movement Arts and Mixed Media from ACMA, Bangalore coupled with a Diploma in Dance Movement Therapy from TISS, she's had the honour of working with - Kids with Autism, Cancer Care and Survivors, Children and Women from Low Income Backgrounds, Alzehimers Patients and more. She's gearing up to pursue her MA in Expressive Arts in Coaching and Consulting at EG School, Switzerland starting July '21.
Partners:
Heavenly Bodies –
Heavenly bodies is a dance company with a key focus on wellness through the arts. It is led by Himangini Puri - a choreographer, teacher, writer and Meditative Movement practitioner. Under her creative direction the company creates immersive dance experiences using body paint and movement. At the heart, Heavenly Bodies is a medium of expression through movement, art and poetry as well as being a driving force behind the practice of various art therapies such as Dance Movement Therapy, Expressive Arts Therapy and Music Therapy.
The Yellow Oyster – Started in 2018, by Shreya Sinha. With the motto 'Movement is life' - TYO believes that the mind and body are inseparable entities. They aim to create several, safe, non-judgmental and inclusive spaces for everyone to freely move and explore themselves.
B:Ent. - Established 2018, B:Ent. is a 360° content service agency that is adept in community engagement, via live entertainment. An enthusiastic and open minded approach to turnkey solutions through Music, Art, Theatre, Urban Street Culture and Comedy. We are a DIPP certified Start-Up, currently weaving our own story across India.