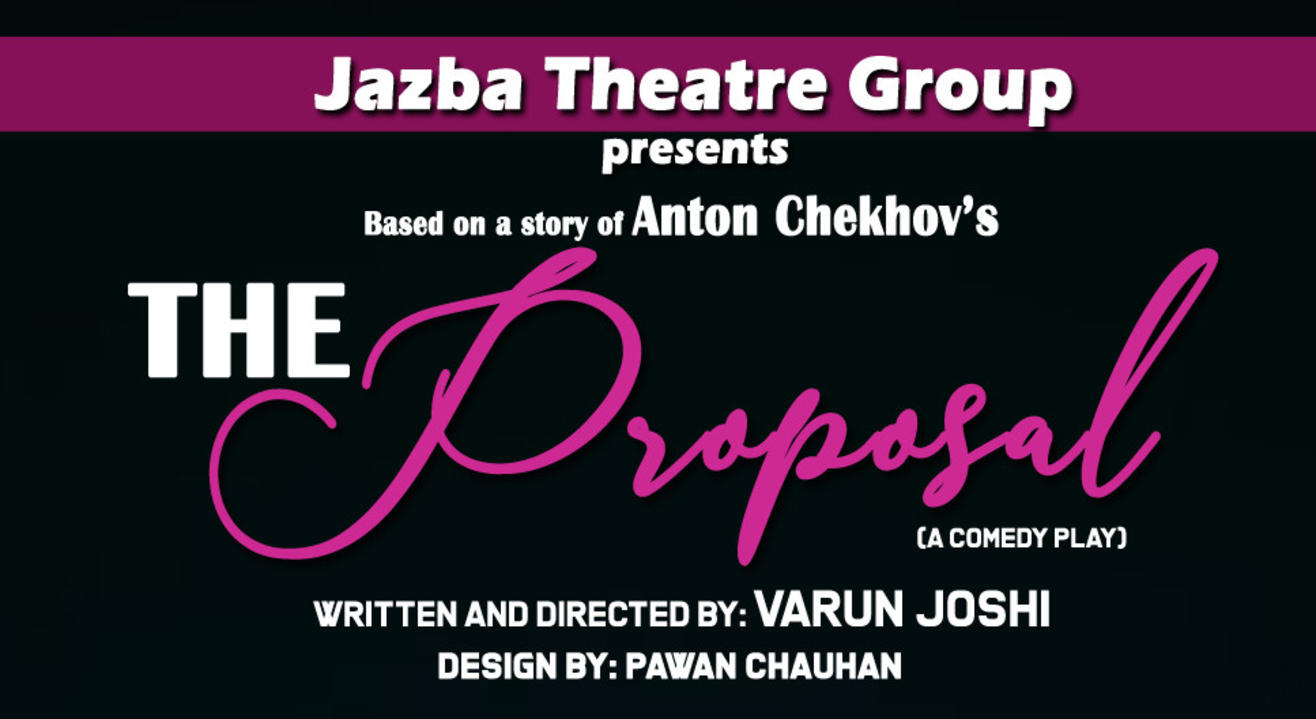 Drama
THE PROPOSAL
Alliance Francaise, Delhi
About
Pritam, a long-time neighbor of Mr. Hafiz Ali, has gathered courage to come to propose marriage to Ali's 25-year-old daughter, Zaara. After he has asked and received joyful permission to marry her, she is invited into the room, and he tries to convey to her the proposal. A humorous play, The Proposal, based on the play written by eminent Russian Play-writer and Story- writer, Anton P. Chekhov is intended to entertain people.
Set in an Indian setting, a man should not only propose to the girl but her entire family. As the situation is not an ideal one, satires make this play weirdly humorous. The play captures the theme of two people who love each other by fighting.
While trying to make clear his reasons for being there, he gets into an argument with Zaara about a disputed piece of land between their respective properties, which results in him having "palpitations" and numbness in his leg. After her father notices they are arguing, he joins in, and then sends Pritam out of the house. What happens next is amusing when Zaara gets to know about the reason of Pritam's fancy visit and wants to marry him. But as they say, love always begins with a fight. Will they quarrel more or just fall in love? Come and find out.
DIRECTOR: VARUN JOSHI
PRODUCTION MANAGER: YOGESH KUMAR
CAST AND CREW:
VARUN JOSHI
GUNJAN BAJAJ
PARTH JAIN
TUSHAR ARORA
ASHISH KUMAR
Instructions:
Reach the venue at least 15-30 minutes early to avoid delays.
Organizers reserve the right to change date, time and venue.
Organizers reserve the right to cancel, prepone or postpone the show.
Organizers are not responsible for any type of health issues/injuries/accident during show.
Mobile phone should be switched off or in silent mode during the show.
Photography & Videography is strictly not allowed during show.
Venue
Alliance Francaise, Delhi
72, KK Birla Lane, Lodhi Gardens, Lodhi Estate, New Delhi, Delhi 110003
GET DIRECTIONS