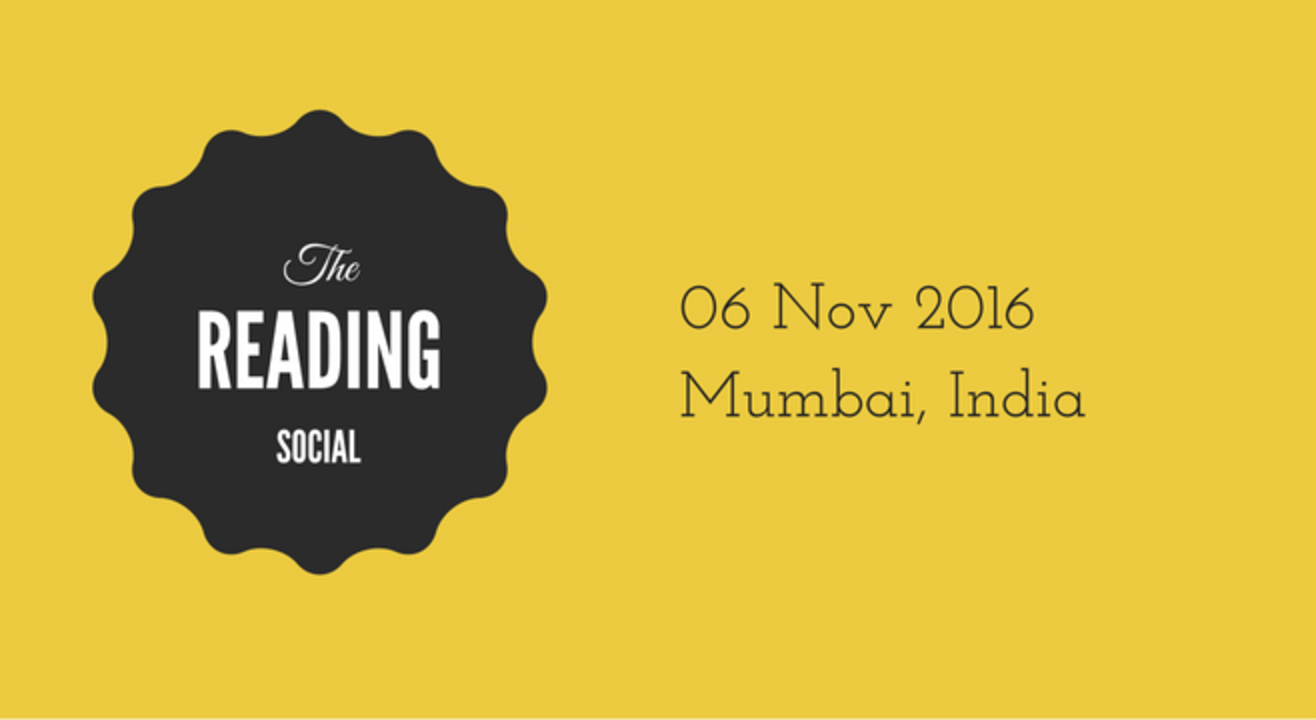 The Reading Social
November 6 | 10AM
Raasta, Bombay
About
The Reading Social is a movement to get people their reading time back. It is a series of reading sessions in a bar or a cafe to do some silent reading and meet new people! Bring your own book, grab a drink, disconnect and read uninterrupted for two hours. Ticket price is inclusive of the breakfast. Breakfast Menu: Tea/Coffee and Veg (Chutney Sandwich/Pohe/Upma/Soya Kheema Pav) or Non-Veg (Bhurji Pav/Chicken Lettuce Mayo Sandwich/Omelette Sandwich).
Terms & Conditions
Security procedures, including frisking remain the right of the management of the organizers.
No dangerous or potentially hazardous objects including but not limited to weapons, knives, guns, fireworks, helmets, lazer devices, bottles, musical instruments will be allowed in the venue and may be ejected with or without the owner from the venue.
The sponsors/performers/organizers are not responsible for any injury or damage occurring due to the event. Any claims regarding the same would be settled in courts in Mumbai.
People in an inebriated state may not be allowed entry.
Venue rules apply.
Ticket(s) once booked will not be cancelled and no refund will be offered by the organizers.
Ticket(s) are non-transferable.
Organizers reserve the right to cancel or reschedule the event without any prior notice.
Organizers reserve the right to own and use the pictures covering the event and feedback or comments shared by the participants without any prior notice or permission from the participants.