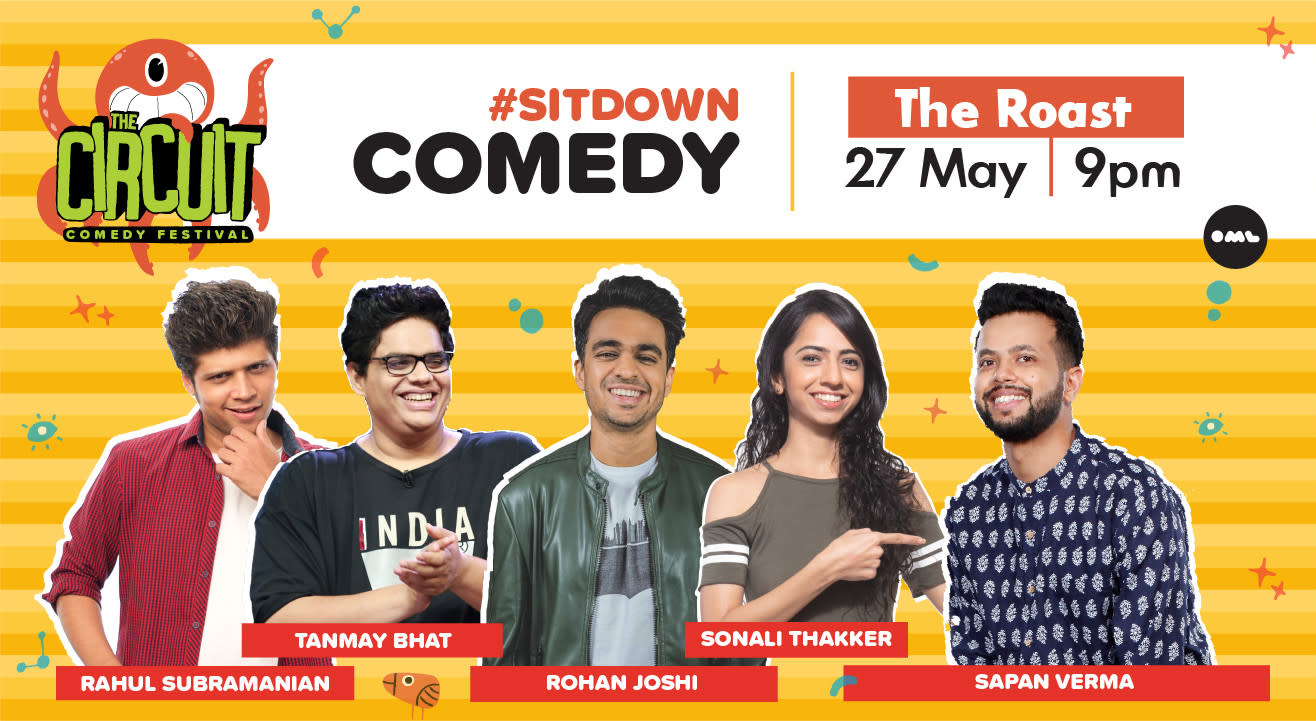 The Roast ft. Tanmay Bhat, Rohan Joshi, Rahul Subramanian, Sonali Thakker, Nishant Tanwar and Sapan Verma
Enjoy this event from your home
Invite your friends
and enjoy a shared experience
The Roast ft. Tanmay Bhat, Rohan Joshi, Rahul Subramanian, Sonali Thakker, Nishant Tanwar and Sapan Verma
Enjoy this event from your home
Invite your friends
and enjoy a shared experience
Invite your friends
and enjoy a shared experience
If you liked round 1 of The Roast, we've got some more in store for you! Get ready for round 2 by Roastmaster General Tanmay Bhat as he lays it down brutally, just for you.
Watch Rohan Joshi, Rahul Subramanian, Sonali Thakker & Sapan Verma as they face the heat. Get in those LOLs at their expense.
The Circuit's #SitDownComedy is a digital comedy festival. And we're back for round 2 with brand new shows with your favourite comics. Sit down and get ready to rofl@home with us from 27-31 May 2020.
Support for Purchase on iOS
If you are trying to buy this ticket on an IOS device, copy the link and open it on your Chrome / Safari mobile browser or on your desktop browser. We're working on getting this up and running at the earliest. Reach out to help@insider.in for any further assistance.
The Roast ft. Tanmay Bhat, Rohan Joshi, Rahul Subramanian, Sonali Thakker, Nishant Tanwar and Sapan Verma
Enjoy this event from your home
Invite your friends
and enjoy a shared experience