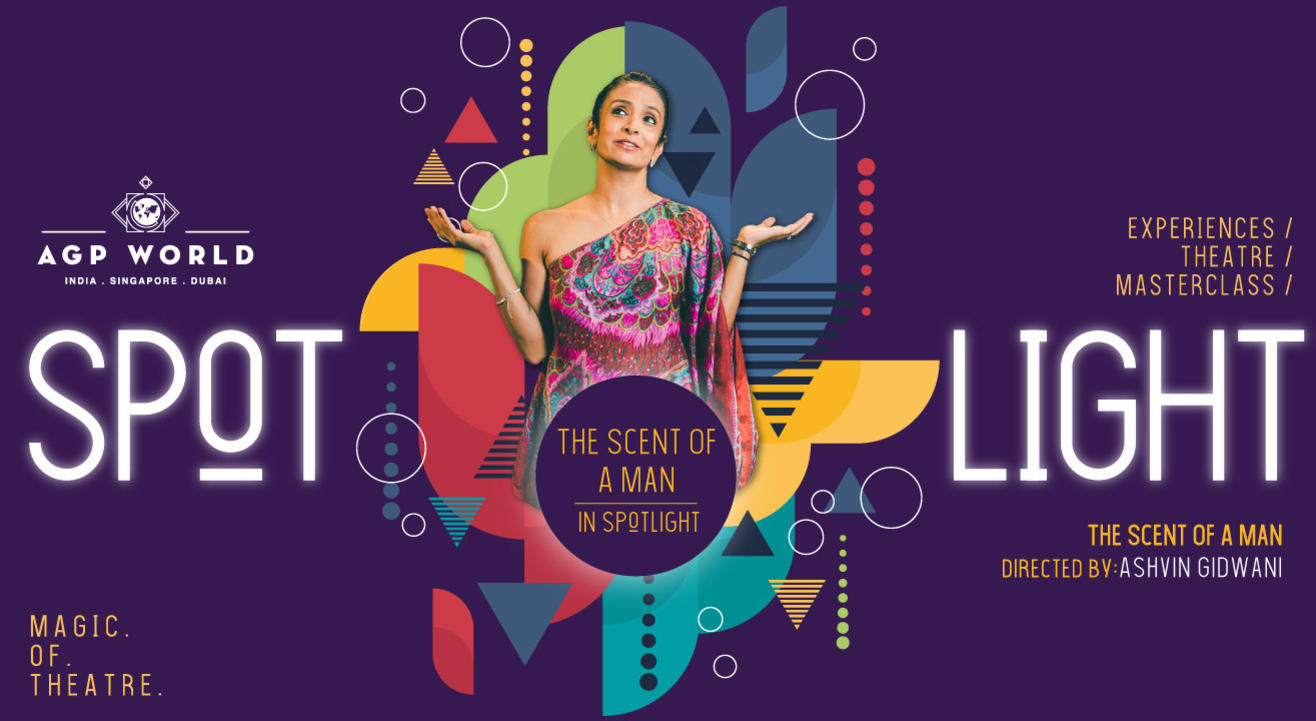 Comedy
The Scent Of A Man
The Royal Opera House, Mumbai
About
A true celebration of the performing arts! AGP World's 'Spotlight' is a celebration showcasing some of the best productions from one of India's premiere theatre production house, AGP World. Theatre buffs and first-timers alike can experience fantastic performances, cutting across comedies, thrillers, musicals and dramatic productions : all in one venue within a short span of time. This also includes up close and personal tête-à-têtes and workshops with some of the industry's best-known names.
Directed By: Ashvin Gidwani
Written By: Ivan Rodriguez
Cast: Ashwin Mushran, Bhavna Pani, Suchitra Pillai and Deven Khote

Set in present day Mumbai, "The Scent Of A Man" is a riotous & uproarious adult comedy on lust, lies and infidelity, pickled and flavoured with a generous dose of caustic repartees, sharp wit, sly asides and unbridled sarcasm.

The action centres on two married couples – Nikhil, a successful advertising executive and his intelligent, but slightly neurotic wife Mallika & Tupperware lady Ananya & her husband Partho, a teacher.

This adult domestic comedy will have you in splits from curtain up to curtain down and it won't be long before you start to recognise characters and situations that may have appeared in your own life as the action unravels and reaches a crescendo in the love-quadrilateral gone awry. Welcome to ninety minutes of non-stop mirth!
"It's simply a witty adult comedy on marriage and infidelity. You actually feel like you've set foot in a posh South Bombay apartment, and that's quite an achievement on stage." - Times of India

"An ideal representation of a bold script, which uses its theatrical elements to stimulate individual performances. A visual portrayal of a fast-flowing riotous and up-roaring adult comedy" - UrbanAsian
The Scent Of A Man | By Ashvin D Gidwani | Promo