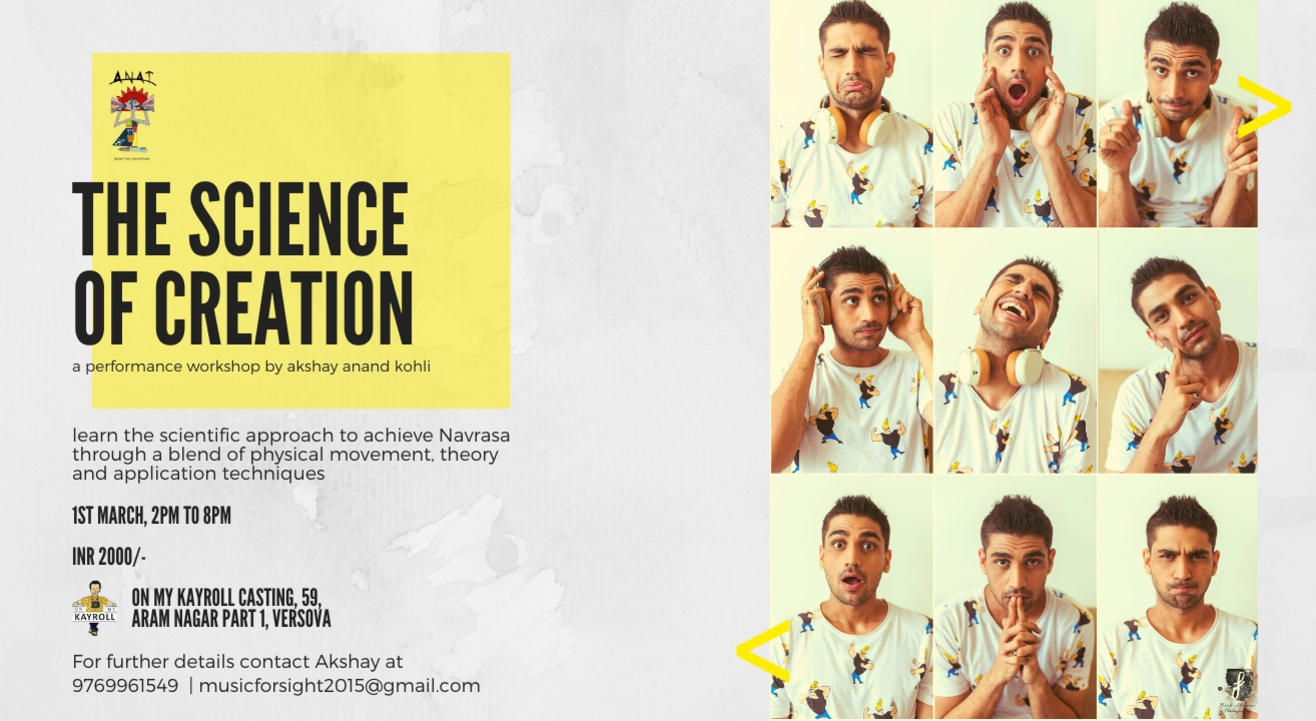 Workshops
About
The workshop is going to be about a scientific approach to achieve Navrasa and understanding the mechanism our bodies go through to create every emotion.
CONTENTS :
1. A warm up session designed to activate the instrument ie. body of the
performer. (Movement)
2. Identifying the Navrasas and understanding their actual sense. (Theory)
3. Understanding the flow of every Rasa and their universal chronological order. (Theory)
4. Understanding the importance of context.
5. The scientific mechanism and techniqes to create every Rasa. (Theory & Practical)
6. Understanding the rhythms and different combinations of Rasa, on the basis of context.
7. Implementing the technique.
8. Observing the mechanism within.
About the facilitator :
Akshay Anand Kohli, is an actor and a director of theatre. He has directed 3 full length plays and has worked with various groups - Theatrewaalas', Kopal, Dream Stage, aRANYA etc.
He has been working on this technique for the last 3 years by experimenting with movement and music.
Workshop Fee : INR 2,000/-
Venue
On My Kayroll Casting
59, Bungalow Rd, Aram Nagar Part 1, Aram Nagar, Versova, Andheri West, Mumbai, Maharashtra 400047
GET DIRECTIONS