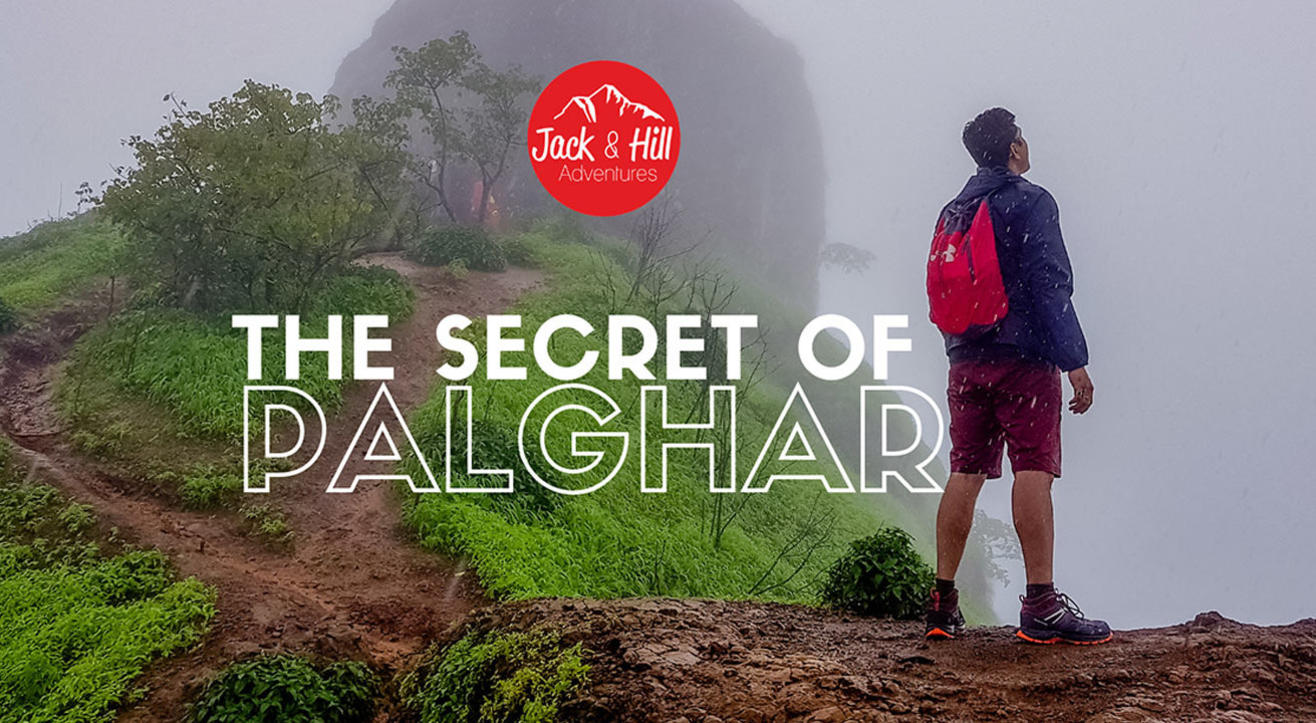 Trek
About
Yes, you read that right! We're taking you on a trek to an undisclosed location in Maharashtra. This trek is part of Jack's Secret Series. In order to host our outdoor trips responsibly and reduce the detrimental impact on the environment, we conduct secret treks & camps to undiscovered or lesser explored mountains that are grand in every sense.
By not disclosing the name of the location, the Secret Series helps us to ensure that we do not contribute to popularizing and over populating the few majestic locations in Maharashtra.
Trust us… it sure is a secret worth keeping. The trek route goes through a lush green and thick jungle and that's what makes it one of the best treks in Maharashtra.
About the location : The trek will be hosted near a beautiful coastal town that is nestled between the sea to the west and the mountains to the east. This region has the maximum number of forts as compared to other regions and yes, you'll be trekking to a fort.
The top of this fort is adorned with thick vegetation. You can spot some relics of Portuguese origin during the trek. Sounds intriguing, doesn't it?

The difficulty level of this trek is EASY.
This means the ease of climbing up to the summit is Easy.
Uphill is approx 2 hours of trekking while downhill is shorter. There will be stops during the trek for rest and rehydration.
If you haven't been for a trek, you should know that there is a lot of walking.
At every summit, you are welcomed to the most majestic views & at the end of every trek, you learn that you are taking back home lifetime memories
Meet at Borivali Station at 7.30 am and board train towards the nearest station to the secret location.
Disembark after reaching the station, have breakfast and proceed towards the starting point of the trek via a private vehicle.
Start ascending and reach the summit, relax and breathe in the awe majestic scenery that the fort has to offer
As we take in the grandeur of the summit sights, we feast on our lunch.
After lunch, we begin our descent and we embark on our journey back home just the way we arrived.
Guidance by Certified Mountaineers trained at Jawahar Institute of Mountaineering, Jammu and Kashmir.
First Aid by Certified Wilderness First Responder (WFR) Wilderness Medical Associates International, USA.
Local transport from Mumbai to summit and back.
Breakfast, hi-tea and evening snacks.
Grab a small to medium sized bag and put in items mentioned in our Essentials list.
The less heavier your bag is, the easier your trek will be.

Essential:
2-3 litres of water
Raincoat
Snacks and munchies to keep you high on energy
Personal Identification
Personal medication if any
(Please do let us know in advance about any medical conditions, if any)

A Sturdy Pair Of Shoes: - This is CRUCIAL as a bad pair could turn your trek into a nightmare. Check your shoes for possible wear and tear.

The Right Clothing: - T-shirt and shorts/full pants is ideal. Ensure that you are comfortable in what you choose to wear and that the material does not restrict your movement while trekking and climbing. Full clothing is recommended.

Meals:
Breakfast
Hi-tea
Evening snacks
Trek Gyann / Attitude: Staying open minded, positive & faithful
A trek in the forest requires for one to stay positive and open minded at all times regardless of the situation. Mind you, this is not a picnic but a trek in the mountains. Mother nature could choose for the weather and environment to be tough or easy on us. However it is important for us to stay grounded and keep our heads over our shoulders, not to panic and to keep confidence in the decision of the trek leaders.
50% Cancellation Fee will apply if your booking is cancelled before 5 days from the day of event.
100% Cancellation Fee will apply if your booking is cancelled within 5 days from the date of event.
Jack & Hill Adventures is a Mumbai-based adventure tourism company that creates outdoor & adventure experiences in & around Mumbai. Few of our activities are Sailing, Trekking, Camping, Mountain biking & Wildlife trails. You can check out our list of upcoming trips here: Jack & Hill Adventures
Meet Team Jack & Hill Adventures