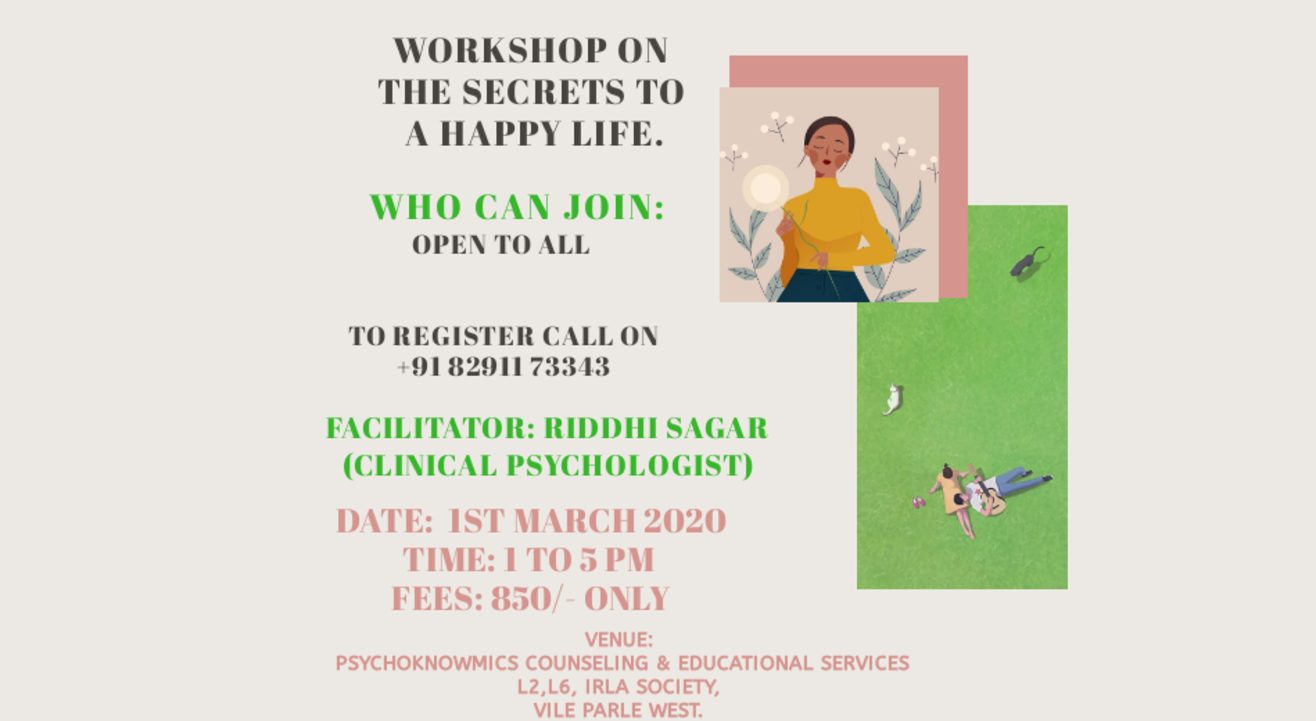 Health
The Secret To A Happy Life.
Psychoknowmics Counseling & Educational Services
About
We all have one goal in life, and that is to be HAPPY! But, what is happiness? Happiness is subjective. Based on our past experiences and societal evaluation; our view towards happiness has become an illusion. And this illusion takes us away from the real world and makes us set unrealistic expectations from ourselves, others, and life which pushes us away from the happiness.
Most people depend on others and on the external, materialistic world for their happiness . But is that the method to be happy? Whose responsibility it is to make me happy?
This workshop will hep you to:
How to lead a happy life?
Develop healthy philosophy towards life.
Develop a healthy belief system.
How to approach the problem?
Evaluation of the situation.
How to take control of your life?
Venue
Psychoknowmics Counseling & Educational Services
Prime Mall, L2, L6, Irla Rd, opp. Alfa Market, Navpada, Vile Parle West, Mumbai, Maharashtra 400056
GET DIRECTIONS