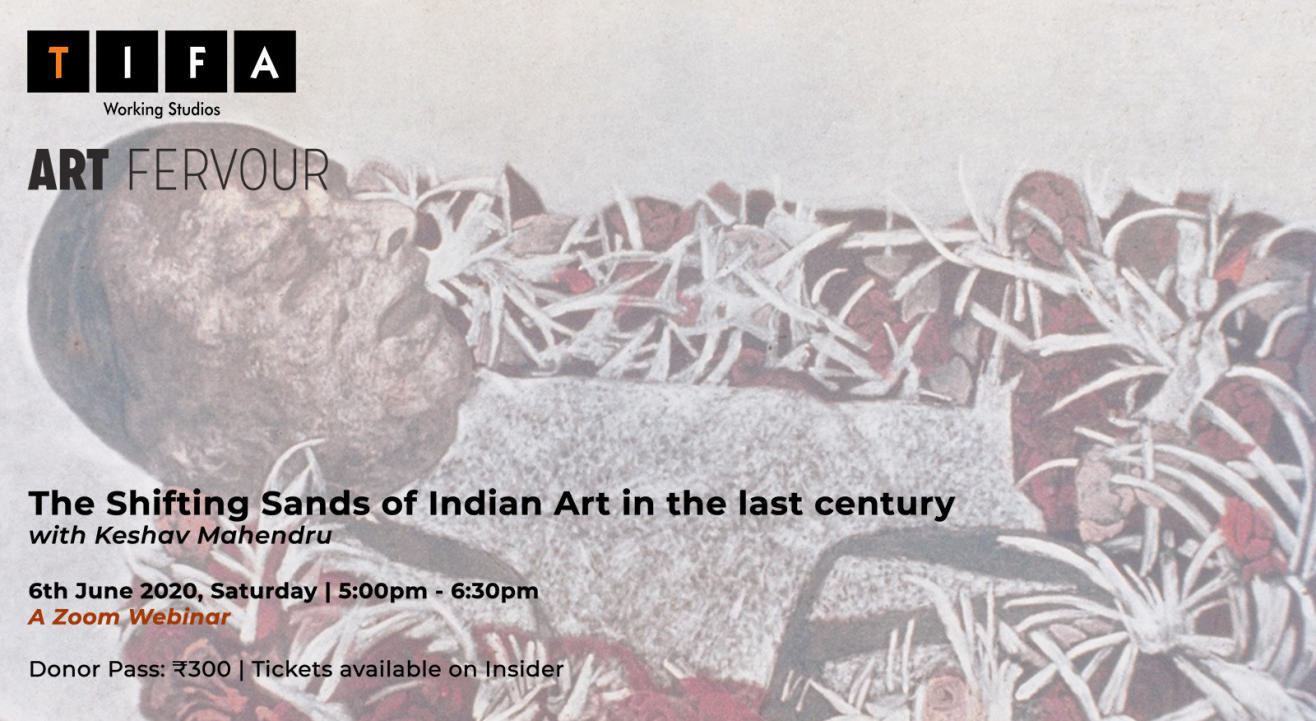 The Shifting Sands of Indian Art in the last century
Invite your friends
and enjoy a shared experience
Invite your friends
and enjoy a shared experience
About the Event
The Shifting Sands of Indian Art in the Last century
6th June 2020, Saturday | 5pm - 6.30pm
Donor Pass: ₹ 300 | Available on Insider
Together we will explore the major shifts and points of departure that contribute to the making of recent Indian art history.
From the early consciousness of the idea of India to its independence, from partition to globalisation - we look through time to understand how artists have responded to and been shaped by the times they live in. As we live through an unprecedented moment ourselves, we see how the most exceptional art is born from the most exceptional experiences.
Join us as we look at the great range of works produced in India, and relate them to the contemporary environment.
About the Speaker
Keshav Mahendru is the co-founder of FAQ Art, an advisory firm for various stakeholders in the art ecosystem. Previously, he was at the auction house Paddle8 and later Paddle8 Auctionata, in New York City. He has been part of the Duke Art Law and Markets Initiative and his academic interests lie in the economics of art markets.
#whatsTIFAupto