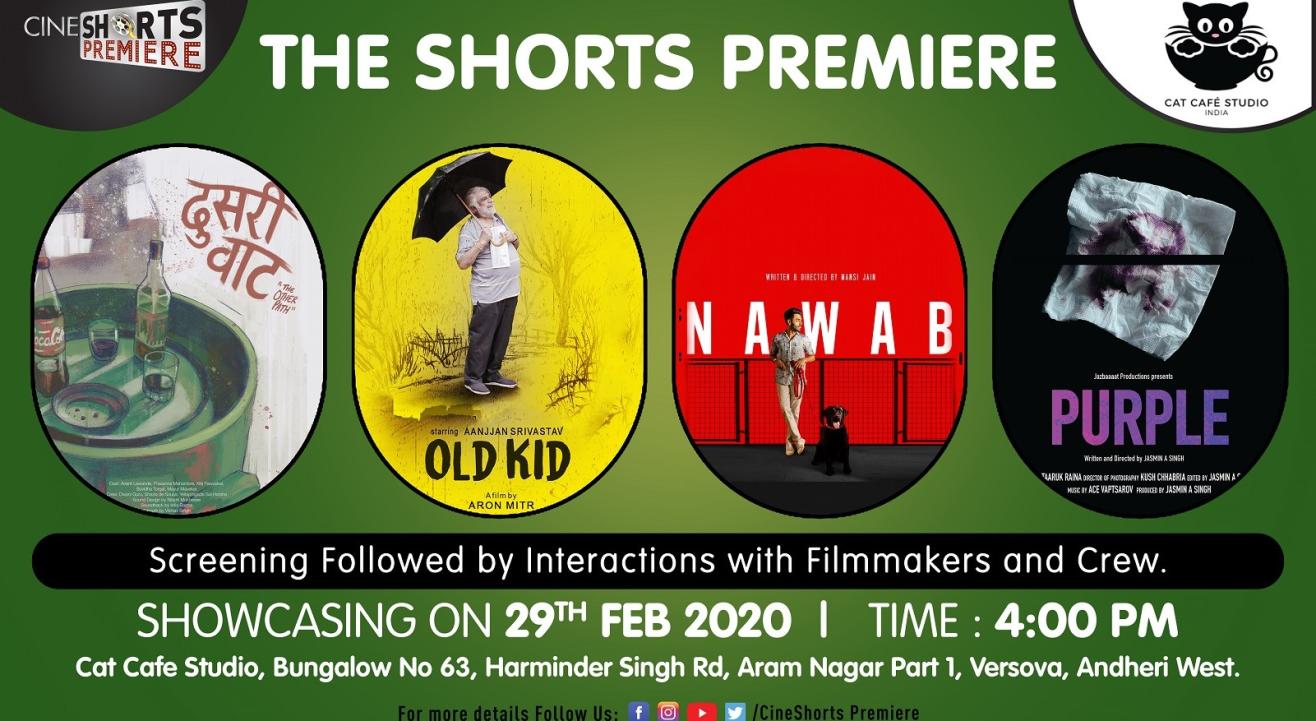 Screening
About
CineShorts Premiere brings you an evening of freshly brewed shorts for your content buds. Join us as we celebrate some of the most original & brilliant shorts made by independent Filmmakers followed by an engaging discussion with the Makers & Crew. Quality Content, New Learning's, chance to interact & network with some like minded cinephiles over a cup of tea & coffee can be a good bribe to See You At the Screenings :)
Dusri Vaat - Directed by Yash Kamat
An injured stranger shows up at an old man's house one windy night. The story unfolds as the old man lets him stay over. The film revolves around the idea of closure and betrayal. It tries to tap into the aspect of us humans being the superior ones, yet each person needs to fend for themselves.
Old Kid - Directed by Aron Mitr
He is harrowed by this emotional stress and question, of why should he agree to their demand, when all he wanted in his old age, was his family to love him and take care of him. The film is his journey and efforts to get himself adopted and finding a family for himself.
Nawab - Directed by Mansi Jain
Dumped by his wife of 4 years, Nikhil is not only left depressed at his situation but also with the dog they adopted 2 years ago. Barely able to handle his own feelings, Nikhil decides to dump the unwanted dog. The man and the beast, mirror their unwanted positions in life.
Purple - Directed by Jasmin Singh
Purple, a mix of pink and blue. A feeling. A right. A story about a person, one of us, fighting in whispers everyday because they are Purple. And Purple can't be contained.
Venue
Cat Café Studio, Versova
63, Harminder Singh Road, Aram Nagar Part 1, Aram Nagar, Versova, Andheri West, Aram Nagar Part 1, Aram Nagar, Versova, Andheri West, Mumbai, Maharashtra 400061
GET DIRECTIONS