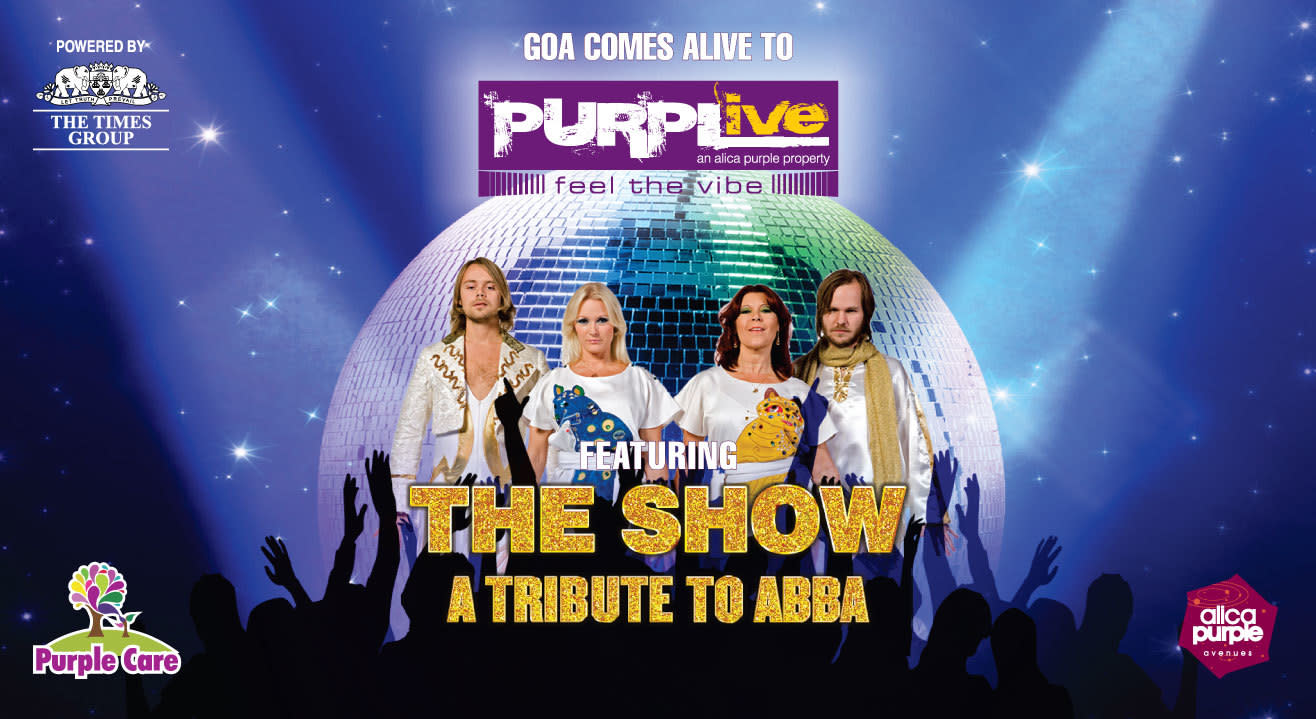 Music
The Show - A Tribute To Abba
Dr Shyama Prasad Mukherjee Stadium, Goa
About
If the lyrics of Dancing Queen are forever embedded in your brain and you body just starts moving every time an ABBA song plays in the background, hit the BUY button right away!
THE SHOW - A TRIBUTE TO ABBA, was created in 2001 and has since had an impressive 15 year run of world-wide success with more than 600 concerts in 38 countries and more than 3 million tickets sold.
What makes this unique is the success of recreating the two female singers that not only look like the originals but also sing so much like them. To further add that original touch to THE SHOW, several of the original ABBA musicians appear as guest performers, something that is unique to this tribute. Audiences can look forward to the legendary sax player Ulf Andersson who toured with the original band.
PURPLIVE
The World Is Our Stage
PURPLIVE is a music label by Alica Purple Avenues that will host live concerts all over India and abroad. They stage the biggest, most popular bands and artistes from across the globe, across genres. What's special and unique is the exotic nostalgic flavor, aura and mystique of a bygone era that they plan to recreate in their shows.