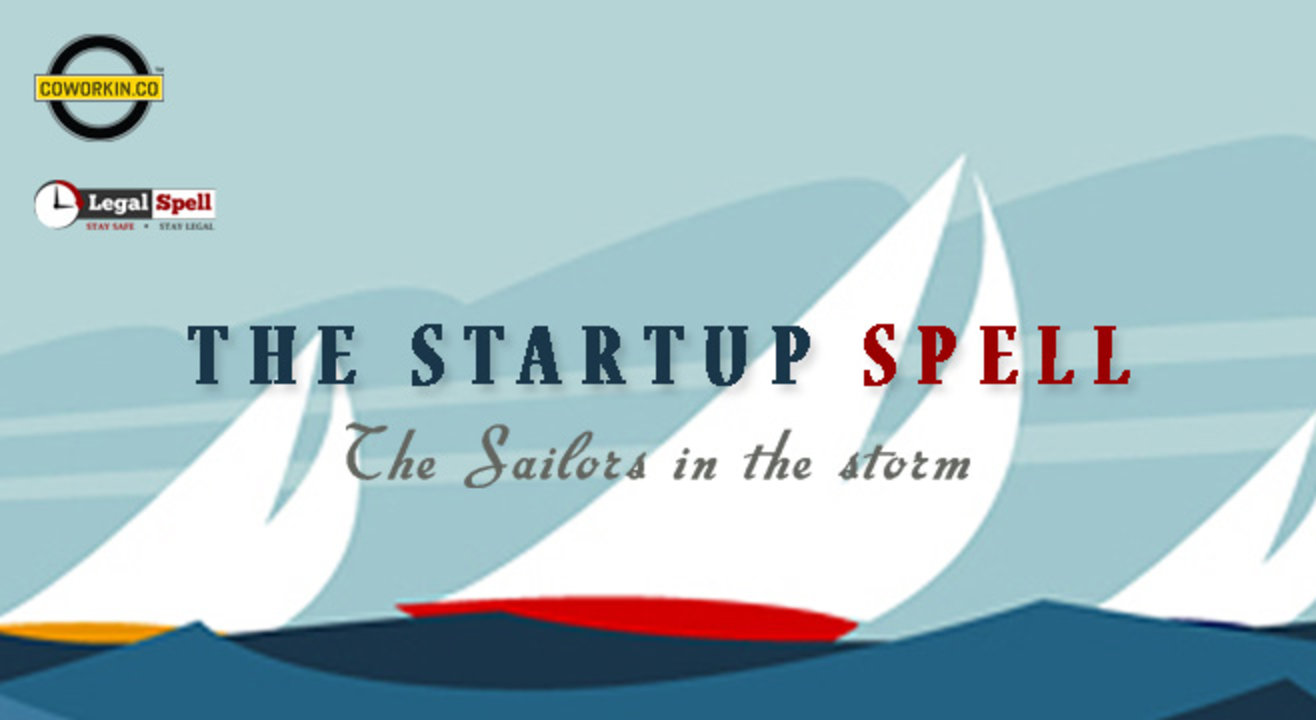 Other
The Startup Spell: The Sailors in the Storm
CoworkIN, Nehru Place, New Delhi
About
The magic of success behind every startup or venture lies behind its employees or founding team members. The vision might be set by the founder but behind every successful company, there lies a team of people who work to achieve that goal/vision. "Sailors in the Storm" puts the spotlight over the significance of those members of the company, without whom, the ship cannot steer into the ocean. The founder aka the Captain of the ship shows the way, however the sailors aka the employees are the ones who steer the sheep on that path. These members are the ones who go through the real storm and huge waves in the ocean to find success. This success can't be marked without the hard work put up by the right team or set of members who complete the workforce. If the company is the body, it's employees are its soul. The team which builds the company is not considered as mere employees, but are the building blocks of the businesses because they enable those businesses to operate with utmost efficiency and offer valuable knowledge that help them reach new heights.
The event will cover about the 11 important magic spells quintessential for each and every startup and its employees:
1. Uniqueness of Idea- Basic structure of an Idea.
2. Market Research- Importance of research and acceptance of your idea in the market.
3. Vision- How should you think or plan the future with imagination or wisdom?
4. Business Plan- What all should a business plan include for a new or upcoming startup?
5. Team- How important is it to have a team which is dedicated? How to make a team?
6. Competition- Who is your competition? Why is it necessary to know about them?
7. Capital- Bootstrap vs Investors
8. Strategies- How crucial is strategy for any kind of startups? How can one devise strategy depending on product kind? What constitutes of strategy?
9. Things we know we don't know- Lygometry – Reversopedia
10. Legalities-
I. Various business structures
- The difference between Pvt. Ltd., LLP. and proprietorship 
II. Terms of Use & Privacy Policy for online businesses
- Various business contracts between you and your employees, partners, customers, vendor etc. 
III. Key takeaway from startup India policy 
- Pros & cons of Startup India registration
11. Introduction to Legal Spell
In this event we will talk about how important it is to have a team of members who not only believe in the vision but also have the capacity to work without any hitch. The importance of all other 11 magic spells for a startup. The event will be concluded with open house discussion and Networking.
Venue
CoworkIN, Nehru Place, New Delhi
3rd floor, Kushal House, 39 Nehru Place, New Delhi 110019, Near Nehru Place Metro Station