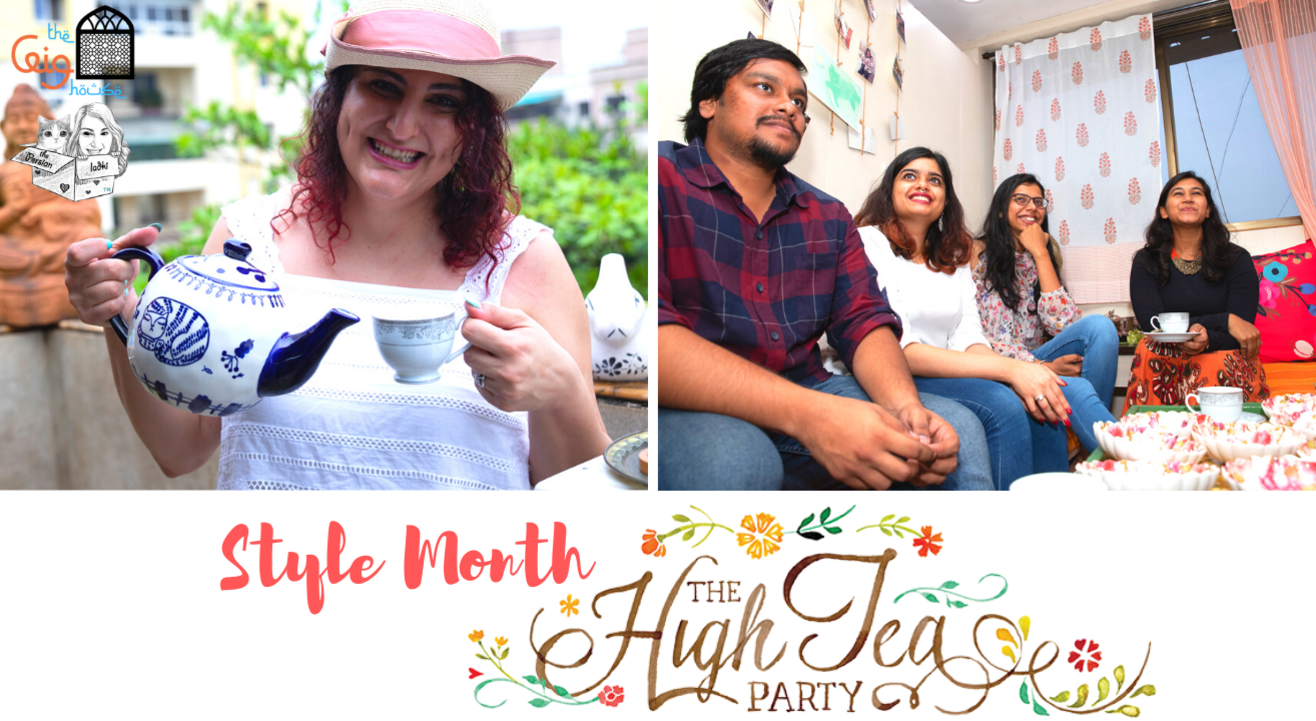 The Gig House, Pune, Pune
Step out and enjoy this event
Invite your friends
and enjoy a shared experience
The Gig House, Pune, Pune
Step out and enjoy this event
Invite your friends
and enjoy a shared experience
Invite your friends
and enjoy a shared experience
A tea party for every man and woman who wants to build his or her confidence.
Learn the importance of styling and presentation from folks who have their own style story!
And of course the talk is set up against a backdrop of an elegant High tea! Never attended one- don't fret, the host will give you a quick tutorial.
Dress Code:
We encourage a relaxed 'smart casual' dress code. So there is no need for men to wear a jacket and tie - trousers or smart jeans, collared shirt and clean/un-scuffed shoes are acceptable. No sportswear or trainers (sneakers). For the ladies it's the perfect excuse to get dressed up!
What you can expect:
Budget Styling tips
Etiquette
Personal Grooming
Let's together recreate your image impressively so that confidence speaks and personality blooms...
About the host: Mariam, better known as the Persian ladki, quit her corporate job to do what makes her the happiest- curating experiences and events! She moved to India from Egypt (shouldn't I be the Egyptian Ladki? Well, speaking of Identity crisis) :) She has been curating events since she was in uni, and doesn't seem like she will ever want to stop! She has converted her cozy home into the Gig House where she hosts experiences that are unique. The word has it that she goes above and beyond to ensure her guests have a brilliant few hours, where they leave their worries behind and step into a different world and sometimes even eras and cultures. It's all about the setting she says!
The Gig House, Pune
Jogger's Park, Nilanjali Society, Kalyani Nagar, Pune, Maharashtra 411006
GET DIRECTIONS
The Gig House, Pune, Pune
Step out and enjoy this event
Invite your friends
and enjoy a shared experience