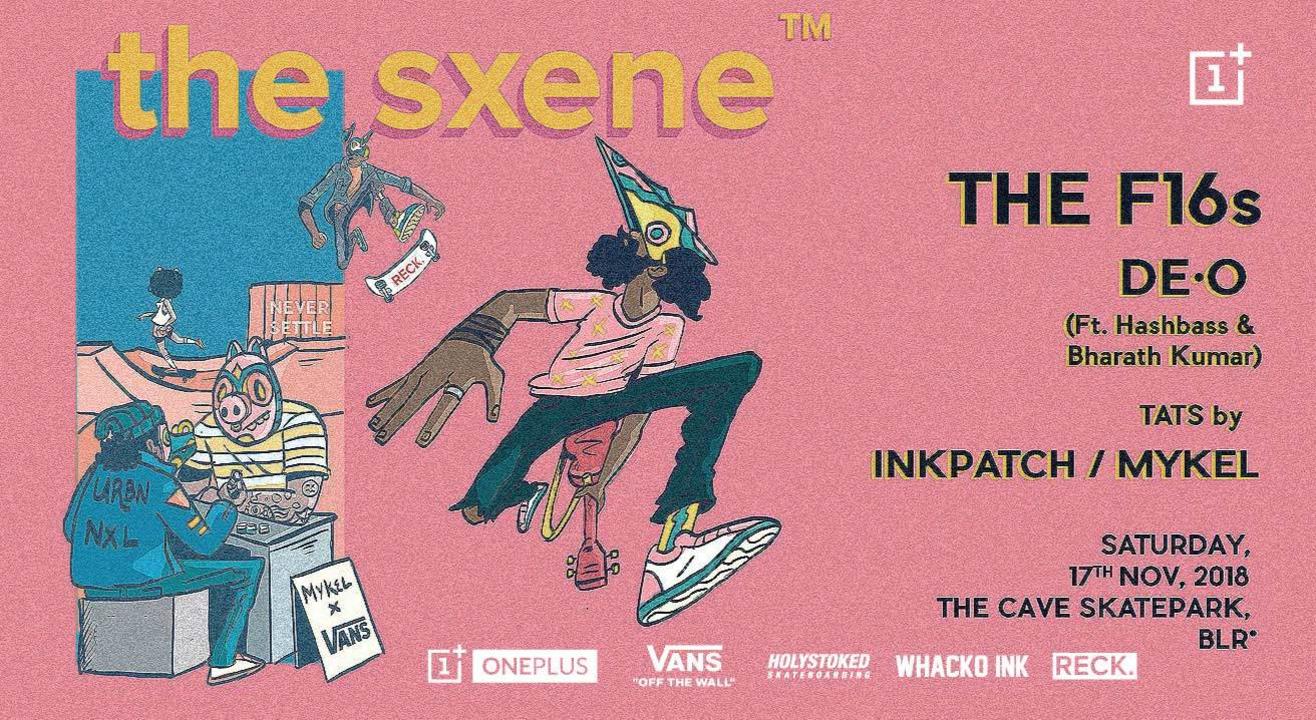 the sxene™ feat. The F16s, DE•O, Mykel and more
The Cave SkatePark, Bangalore, Bengaluru
Step out and enjoy this event
Invite your friends
and enjoy a shared experience
the sxene™ feat. The F16s, DE•O, Mykel and more
The Cave SkatePark, Bangalore, Bengaluru
Step out and enjoy this event
Invite your friends
and enjoy a shared experience
Invite your friends
and enjoy a shared experience
the sxene™ consists of multiple collectives coming together to celebrate culture and community with music, skating, hip-hop, streetwear, punk, and everything in between, at BLR's most street skatepark - Holystoked's 'The Cave'.
The F16s will be performing a major throwback set and playing a few unreleased tracks, after multi-instrumentalist DE•O performs songs from his long awaited debut EP HOMEBOY along with veteran cats Hashbass and Bharath Kumar.
At the sxene™ we also have Mykel - Bangalore's most sought after tattooist - inking his signature style on a select few.
Merch will be available from RECK, the F16s, Holystoked and Vans.
We are bringing culture back to its roots.
Artist Line-up:
The F16s
DE•O ft. Hashbass & Bharath Kumar
The Cave SkatePark, Bangalore
M.C.E.C.H.S. Layout 1st Phase, R.K. Hegde Nagar, Bengaluru, Karnataka
GET DIRECTIONS
the sxene™ feat. The F16s, DE•O, Mykel and more
The Cave SkatePark, Bangalore, Bengaluru
Step out and enjoy this event
Invite your friends
and enjoy a shared experience