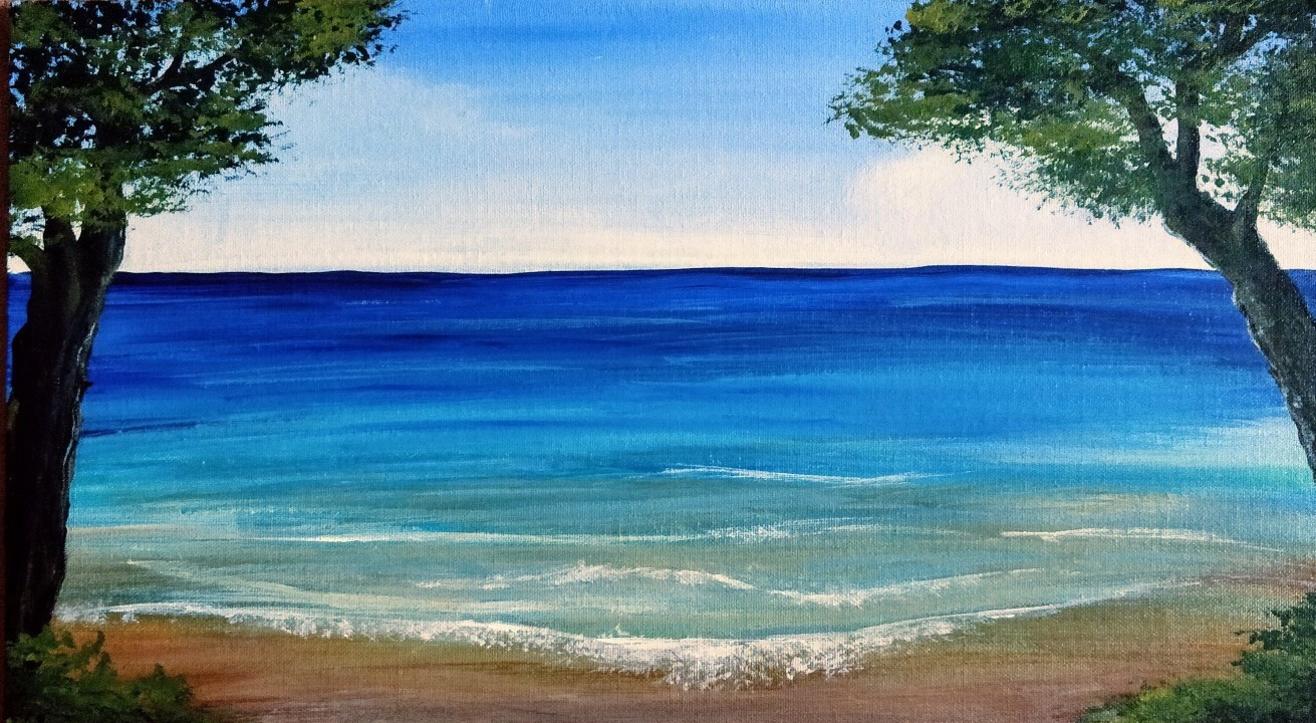 Painting
The Tranquil Sea Painting – by 'Home is where the ART is'
About
Always wanted to paint the sea?
Well, here's your chance to have a super fun morning creating this beautiful acrylic painting while learning great tips & tricks of the technique! The artists will guide you throughout and help you create something you will be proud of. You can carry your painted canvas home with you, so you can spread the "joy of creating" with your family and friends!


No prior experience required and all the material ready for you to get going with your very own creation. Oh and you get to carry your masterpieces home with you! There is no competition to worry about, no judgment made and no pressure to get it right. Spend a couple of hours exploring your creativity, de-stress and relax, make something wonderful, learn a thing or two and feel the joy of creation!

Take Away: Your acrylic painting on a 16x12 canvas, F&B worth ₹ 300/- and a helluva good time!


About 'Home is where the ART is'

At Home Is Where The Art Is, they love to spread the joy of 'creating' with like-minded folks who struggle to get the time out of their hectic schedules to enjoy their hobbies. Art makes one feel at home and is truly therapeutic for the soul.
Founded by Ritu Batheja, and her mother-in-law, Champa Bhatia, this unique self-taught saas-bahu combination is energetic, high spirited and extremely passionate about ART. Every time they create something new, they feel a high that matches no other - and you can share that wonderful feeling by attending their art workshops.
'Home Is Where The Art Is' aims to bring out that childish curiosity and creativity from within so that people can forget their worries for a few hours and feel lost in the wonder and beauty of their artistic creations!
Venue
Doolally Taproom - Khar
10 A Rajkutir, E854, 3rd Road, Khar West, Ram Krishna Nagar, Khar West, Mumbai, Maharashtra 400052