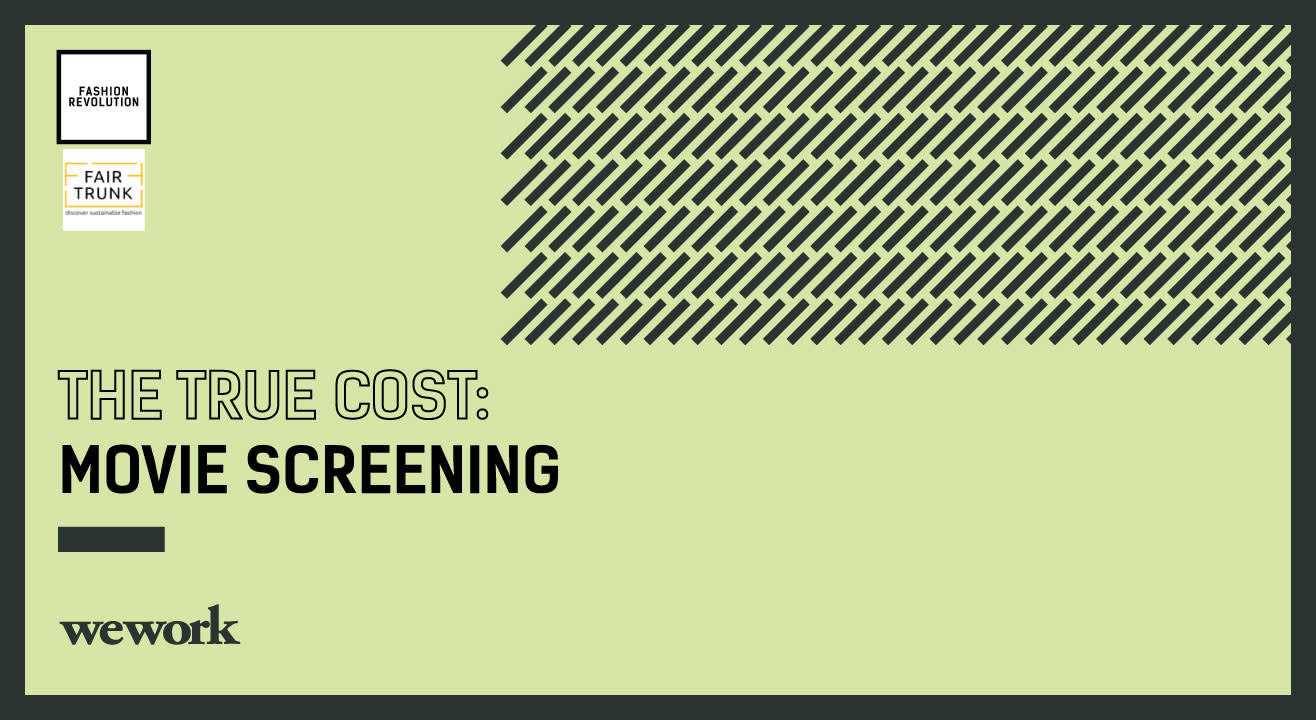 Screening
About
The True Cost is a groundbreaking documentary film that pulls back the curtain on the untold story of fashion and asks us to consider, who really pays the price for our clothing? This is a story about he clothes we wear, the people who make them, and the impact the industry is having on our world.
Filmed in countries all over the world, from the brightest runways to the darkest slums, and featuring interviews with the world's leading influencers including Stella McCartney, Livia Firth and Vandana Shiva, The True Cost is an unprecedented project that invites us on an eye opening journey around the world and into the lives of the many people and places behind our clothes.
We often pay attention to the cost of the clothes we buy but have we ever paid attention to the True Cost?
Fairtrunk X Fashion Revolution X WeWork bring to you The True Cost movie screening followed by an interactive Q&A session with Suki Dusanj Lenz, Head of Fashion Revolution India and Darshana Gajare, Founder of Fairtrunk.
About The Fashion Revolution Week
The Fashion Revolution Week (23rd April- 29th April) is a week dedicated to create awareness about Ethical Fashion all around the world and demand a cleaner, safer, fairer and more transparent fashion supply chain. The global campaign revolves around asking brands 'Who Made My Clothes.'
This year during Fashion Revolution Week, Fairtrunk and WeWork have organized a series of events to understand Ethical Fashion better. From movie screenings, to DIY workshops and pop-ups, there is something for everybody.
We would love to have you there. Take the first step, make a switch to Ethical Consumerism.
Venue
WeWork BKC, Mumbai
C - 20, G Block, Bandra Kurla Complex, G Block BKC, Bandra Kurla Complex, Bandra East, Mumbai, Maharashtra 400051