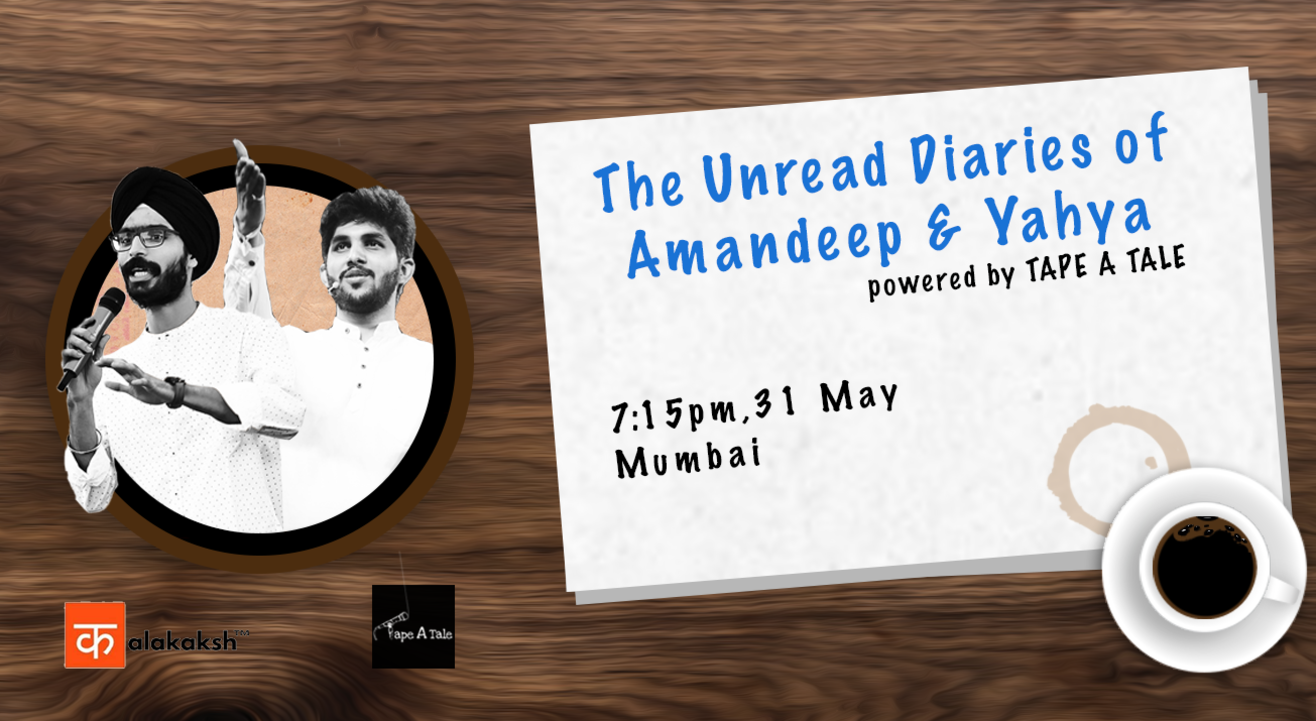 Storytelling
The Unread Diaries of Amandeep and Yahya
ODEUM, Crystal Point Mall
About
The Unread Diaries of Amandeep and Yahya would be an exclusive live show which will have a set of stories combined with poems. Where both the storytellers are out on a journey to find feelings and on their way they come across different forms of feeling that have made up life for them. The tellers will time and again come on stage to give duet performances and transitions from one piece to another. The feelings of love, affection, anger, despair, regret and hope is what we all are made of. We have learned about these stories from the stories we have lived. And then both the stories and and feeling have together made us what we are today. So they will come together bring out all those stories in an amalgamated form to celebrate life around them.
Jaipur - 15th May
Delhi - 16th May
Patiala - 17th May
Ludhiana - 18th May
Chandigarh - 19th May
Dehradun – 20th May
Gurgaon – 21st May
Kanpur – 22nd May
Lucknow – 23rd May
Indore – 24th May
Baroda – 25th May
Surat – 26th May
Ahmedabad – 27th May
Bangalore – 28th May
Hyderabad – 29th May
Pune – 30th May
Mumbai – 31st May
Venue
ODEUM, Crystal Point Mall
ODEUM, Crystal Point Mall, 213 - 2nd Floor, Above Star Bazaar, Link Road, Andheri West, Mumbai - 53.