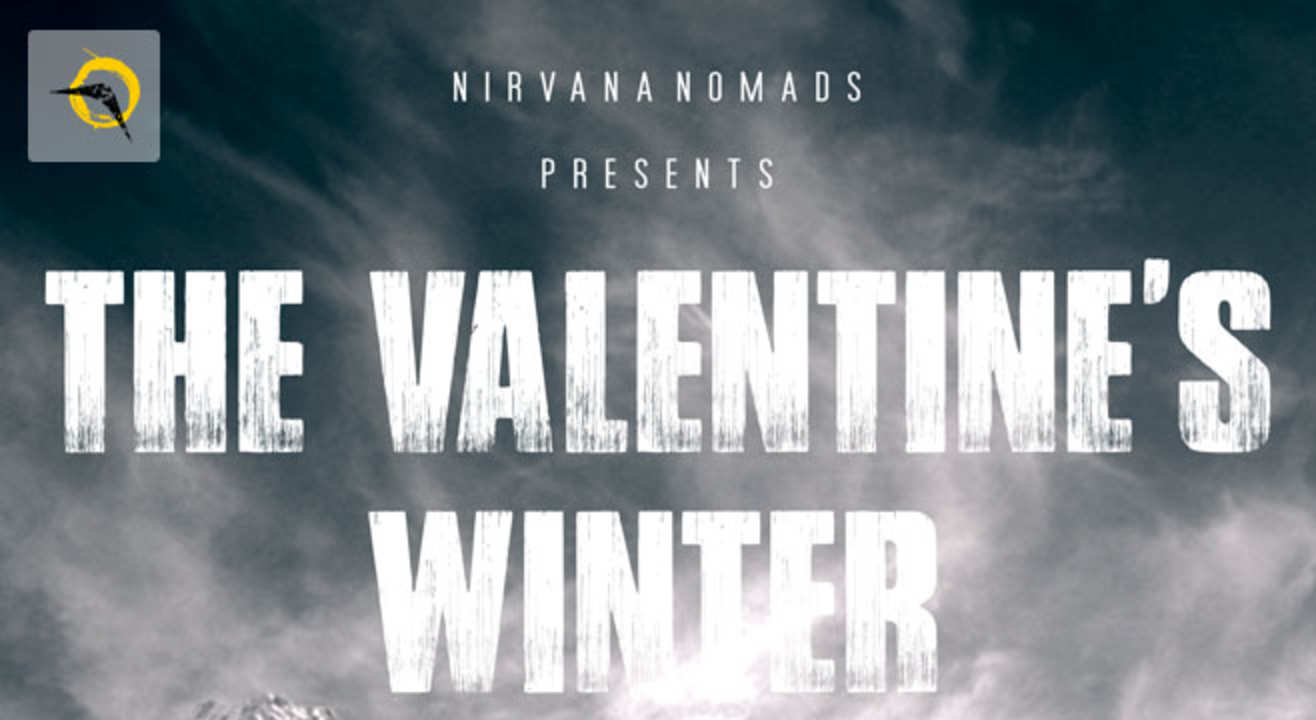 Trek
The Valentine's Winter I @ Chadar trek
January 14 - January 22 | 10AM
Leh Kushok Bakula Rimpochee Airport
About
Let yourself be silently drawn by the strange pull of what you really love. It will not lead you astray."
― Rumi
During new born months of January and February, the high passes up in the Himalayas are draped in a blanket of fresh powder snow. Guarded by the snow whites is a gushing river at an altitude above 10,000 feet through the Ladakh regions, the untamed Zanskar river.
Chadar, in it's local dialect means blanket or layer that covers the river. Days on the Chadar you'll be traversing on the frozen river up till the village of Nyrak , with mighty Himalayas alongside & your buddies trailing along like an ants parade to be on the safer side of the river. The good nights early cause the biting avg temperature of -20'C will force you to tuck in your tailored body bags(sleeping bags).
When in the Zanskar Valley, every night sky will be jeweled in a gazillion twinkling stars. That's why, we want you to join us for this exciting adventure. We know you will have a good time.
∙Back pack (40 ltr -60ltr)- with comfortable shoulder straps, frame, and back pack cover (line the bag with polythene)
∙Day Backpack (Preferably with good padding)- Required for the short hikes
∙ Waterproof Hiking Shoes (With Good Grip and Sturdy Sole) + Gum Boots ( Can be bought in Leh for a low price )
∙ 1 Down Jacket + Fleece jacket; a woollen sweater would be an alternative
∙ Warm Clothing : Pullover, monkey cap , Buff, Thermals
∙ Sleeping Bag + Inner liner ( Needs to work well for - 15 Degrees ) Can be rented in Leh
∙ 1 Wind proof jacket/Rain Jacket
∙ Sun screen lotion + Lip balm and cold cream lotion
∙ Walking sticks - 1 or 2
∙ Head Torch + Batteries [1 Spare set]

50% of the total amount paid will be refunded if the travel plan is cancelled by the customer 30 days or more prior to the date of commencement of travel.
Day 1:
Juley Nomads: Touch down Leh
Aaaah ! You are finally here.
Look upto them, bask & soak in thy Ladhaki Kingdom .
Evening prayers at the Shanti Stupa
Sweet dreams at Overnight Hotel @ Leh

Day 2:
At 3368 mts above sea level, the day you have been waiting for
Day 1 of your first baby step
Breakfast & Drive to Guru Dho
Lock & loaded with the porters from bridge point & beyond
Guru Dho on the frozen ice of Zanskar river.
Hot & hunger proof lunch at Takmar Yogma over the river
Zara Chu & Zanskar assemble.
Post lunch start to Shingra & anchor in camp for overnight.

Day 3:
Wrap up
Start your walk towards Tip Yogna.
Post 3 hours of walk, pit stop for some HOT lunch for 1 hour,
Aaaaah ! thank you ;)
The serpentine path will lead you to Camp Tip Yogma.

Day 4:
A new good morning to life-Pack up
Spot some hot springs & water fall which makes the Zanskar unstable.
If the ice is broken, climb a peak to avoid crossing the lose ice. Ahh Great !
Dock up at Nryakpullu and fall in love with the night sky.

Day 5:
CHUTTI- today is Holiday,Yayyyieeeee =D
Rest the whole day
Afternoon visit to the Nyrak village , Monastery and more
Blessings from Maa and garma garam chayaa of GUR GUR with the Monks.

Day 6:
"No more 5 mins of extra sleep", Tsomopaldar here we come.
Dodge hot springs that will force you to retrospect about your life.
Good night camp at Tsomopaldar.

Day 7:
Subah hogayi maaaamu
Start a 5 hour trek and witness the wrath of the Sun melting ice at Takma
Arrive at Tilatdo & camp

Day 8:
This is the new 'AFTER' You!
This will mark the end of one of the #DoSomethingEpic journeys of your life.
Embrace the end of path & the new beginning to your life. Amen
3hrs walk until GuruDho and a jeep will come to your rescue.
Drive to Leh.
Arrive and check in Hotel
At dusk,like all the great men and women celebrate life with the porters, who put themselves a step ahead to save your arse. God bless us all.
Make sure you have a photo clicked and autographed by your Real Super Heroes.

Day 9:
Dilli abhi door nahi
Head back to Delhi and waha se back to the life that will not be same any more.