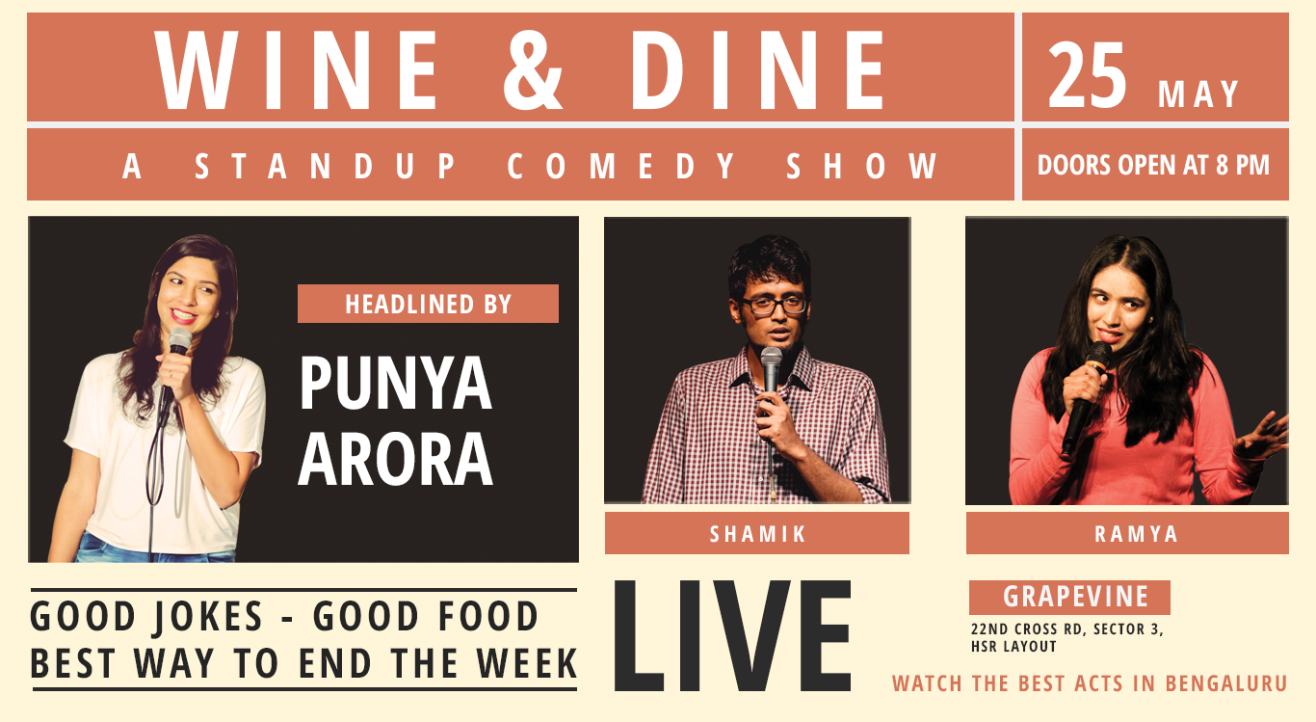 Comedy
The Wine & Dine Show 8.0.
About
The Wine & Dine Comedy Show 8.0 brings you the best of upcoming, talented comedic voices from Bangalore.
Come down to Grapevine, HSR for an insane night of comedy.
The wine at Grapevine is also something to look forward to!
The Three comedians you see? They are..
Punya Arora, Shamik Chakraborty and Ramya Ramapriya!
Well, Shamik and Ramya are just back from a long long stay in Bombay. yes, we call it Bombay and not Mumbai cause we are old school.
Punya has a solo show called Meri Maa Ki, which she has taken across the country!
So watch that too, when she brings it to bangalore next time around.