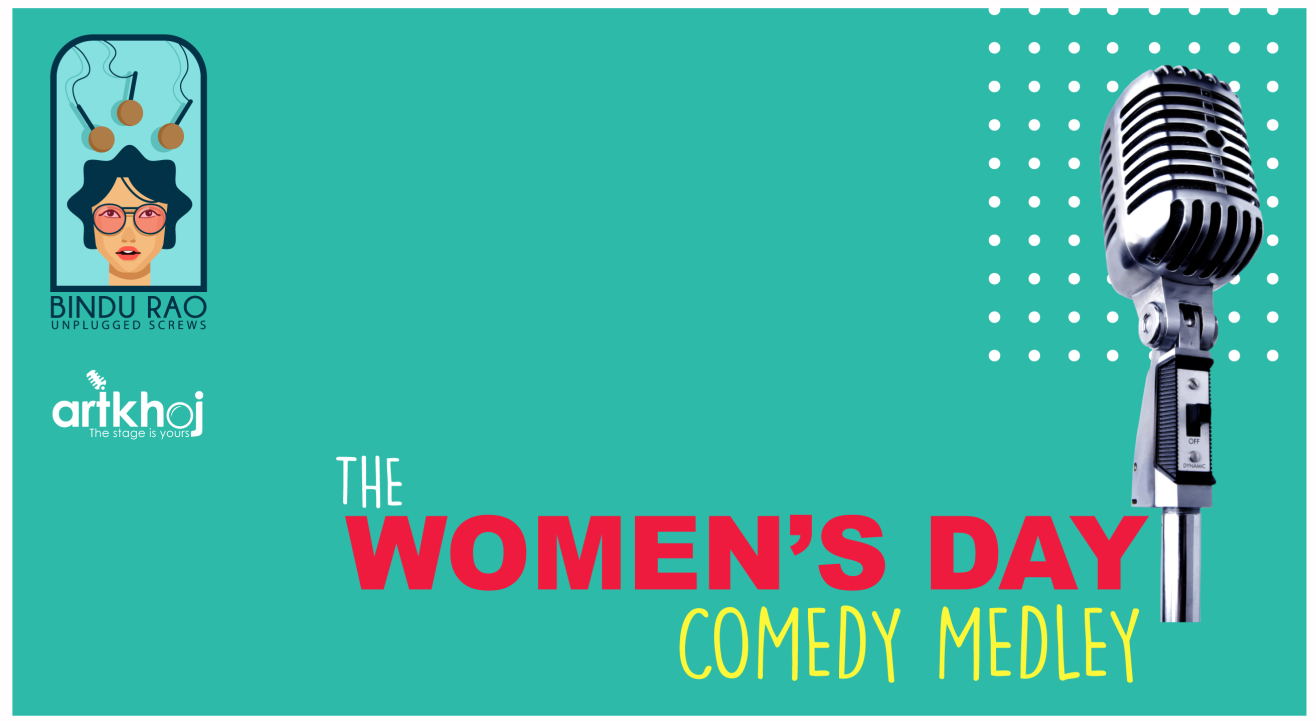 Comedy
The Women's Day Comedy Medley
About
Womans Day Comedy Medley is a Stand-up Comedy event conceptualized by Tarini Chandrashekhar and G. Bindu Rao featuring the wittiest women in the comedy industry presented by Artkhoj. Tarini Chandrashekar is an engineer by education and a poet, dancer and a stand-up comedian by passion. When she is not reading, she is eaves dropping on a strangers conversations, give her a stage and youll see her transform from sane to insane in a jiffy. G Bindu Rao is a banker turned stand-up comedian who is known for her dead-pan style of comedy along with self-deprecatory humor and most of her jokes based on true stories.
Artist Line-up:
Alka Roy has gone more viral than Corona Virus with her stand-up clips released on the official Shemaroo Comedywalas channel and in her spare time she loves to run for Marathons and travel the world.
Urvashi is an actress and an effortless comedian, she is known for her tongue and cheek style of humor and her even more entertaining social media posts. She looks familiar because you have seen her in too many cool ads.
Shivangi Shrivastava has proved that women are funny by winning the Stand-up Comedy contest in IIM Bangalore 2020(Unmaad) so get ready for another electric performance.
Bhargavi loves roller coasters, books and cats. She wandered into the theatre on the way to math class in college and her life was forever changed.
There are some surprise acts lined up too so do get your family, friends and colleagues to watch the show live and be a part of this wonderful experience.
Note:
The show is suitable for 18+ only
Kindly refrain from flash photography and taking videos during the show as it distracts the performer on stage.
About Artkhoj:
Artkhoj is an aggregator of artists, hosts, vendors and art institutes across the country. Artkhoj provides opportunities to artists from all the genres thus helping them pursue their passion.
Artkhoj also helps hosts (corporate, colleges, apartments, etc) find the right talent/artists for their requirements thus making the event experience smooth and fun.
Venue
Artkhoj
R.K Colony, Marenahalli, 2nd Phase, J. P. Nagar Bengaluru, Karnataka 560041
GET DIRECTIONS