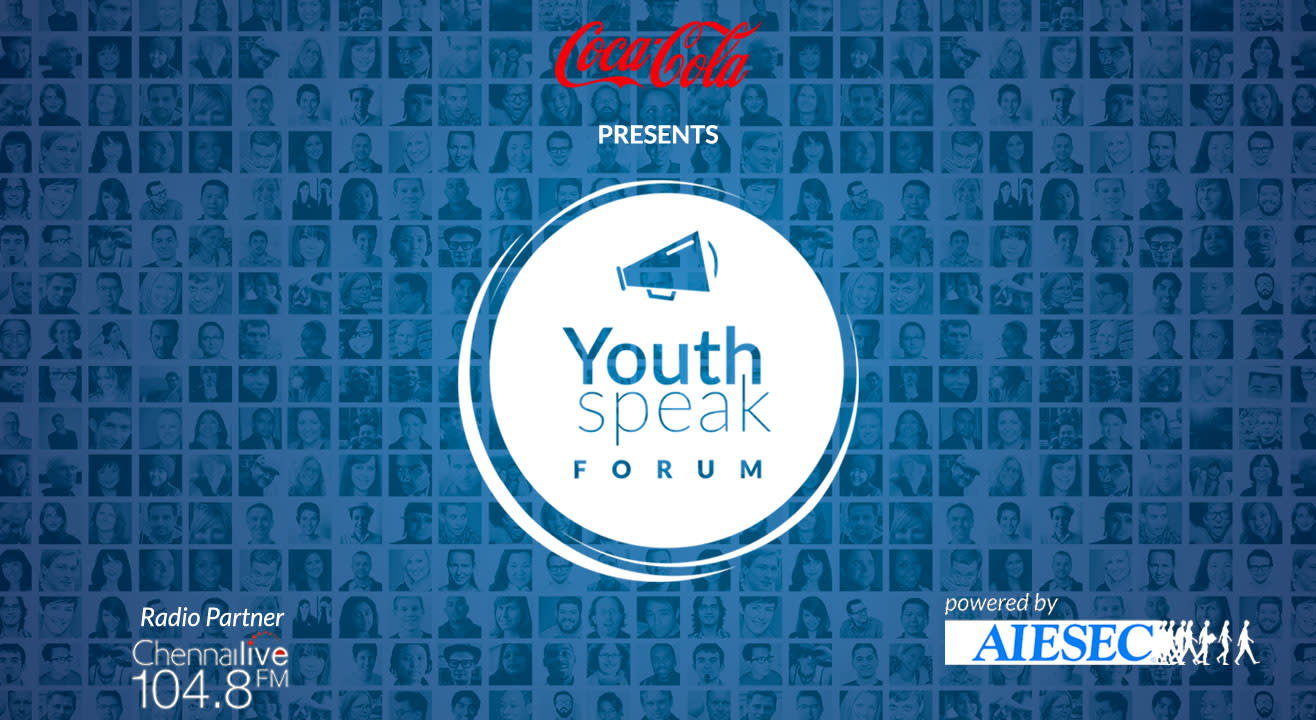 Talks
About
Youth speak forum is an event where renowned speakers and the youth get together to create an environment where people from diverse backgrounds can cross-pollinate ideas, share insights and gain new perspectives to create actionable outcomes to push the world forward. Youth Speak Forum aims to create awareness about the 17 Sustainable Development Goals formed by the United Nations. What are you waiting for?
Inspire, Engage and Act.
Arun Krishnamurthy
Mr. Arun Krishnamurthy is an Indian environmental activist who has initiated the campaign of cleaning various lakes across India. He is the founder of the Environmentalist Foundation of India, passionate about the environment, Mr. Arun embarked on a journey to read about the wildlife and habitat through fieldwork.
He had worked in Google before he started on his environmental journey and he was also chosen among the five people for the prestigious Rolex Awards for the Enterprise award in 2012 for scientific lake restoration in Chennai.

Madhu Saran
Mrs. Madhu Saran made her space in India overseas with over 16 years of business experience which includes the Software Industry, Constructions, Beauty Industry, Food Industry & Social Services. Mrs. Madhu Saran, represented our country as an Indian Ambassador at the United Nations, Headquarters for the category of Women Entrepreneur.

Mahalakshmi Saravanan
Mrs. Mahalakshmi Saravanan has a passion to create better opportunities for women and she has been encouraging upcoming entrepreneurs. With her passion to make a change in the society, she has become an inspiring figure for thousands of aspiring entrepreneurs today. Her vision is to create opportunities for the under-privileged in the field of education in particular, and in the overall society as well. On the personal side, she juggles being a wife, mother and proactive thinker, along with her professional roles.