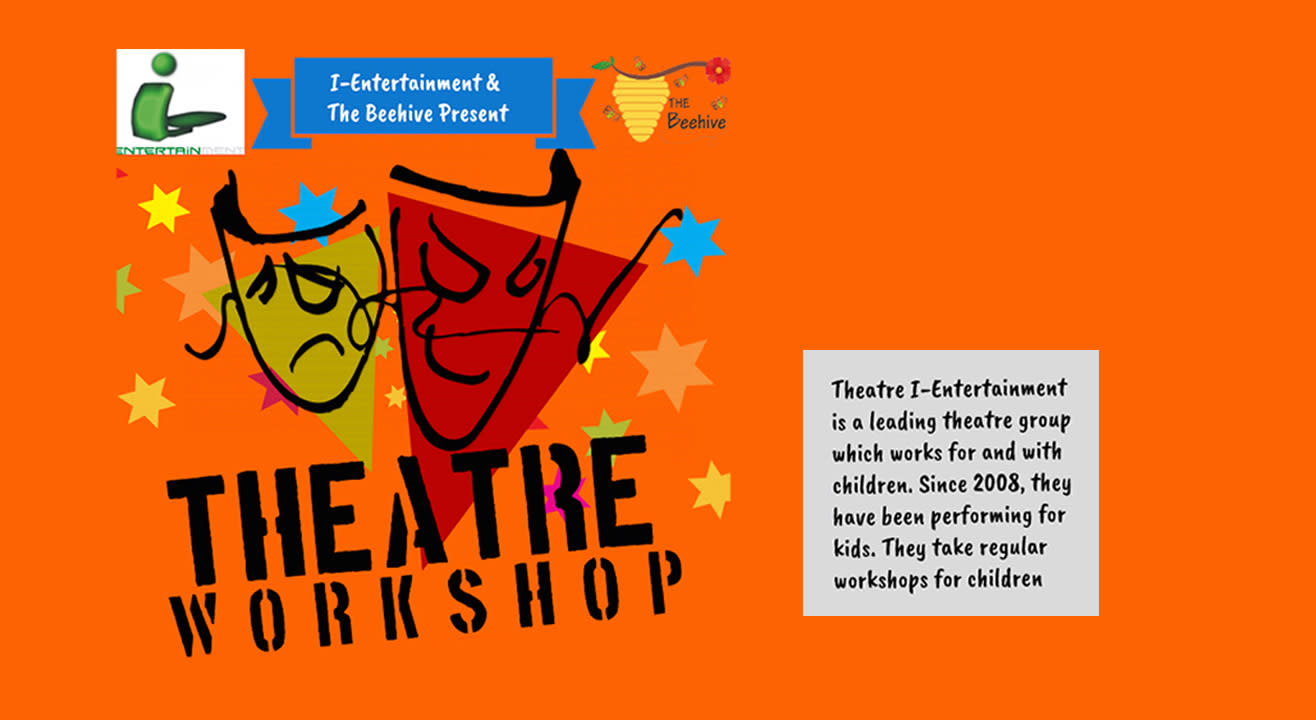 Theatre
Theatre Workshop (6-10yrs)
About
Theatre I-Entertainment's theatre workshops are designed to help children Discover and Explore their Inherent and Natural performing Abilities.
The workshops are carefully designed to provide children a platform to explore, in a Playful and Creative Atmosphere - their confidence, articulation abilities and natural acting.
Instead of imposing techniques and pre written scripts which are actually meant for professional actors we guide them to use every day drama to develop their own original work.
We use tools like Theatre Games, Speech Excesses, Body Movements and Improvisations to achieve personal goals in a convivial and co-operative team spirit driven atmosphere
The workshop will provide a space where child can experiment and discover without any hesitation and fear.
We will Play To Make a Play – and conclude the program an informal presentation for family and friends.
The sessions will be conducted by Experienced and Qualified Professional Instructors who work Exclusively With Children through out the year. (Our resources are not seasonal teachers who become expert of children's theatre only during the summer breaks!.)
Dates: 20th May - 1st June
Days: Monday -Saturday
Time: 3-5pm
Ages: 6-10years