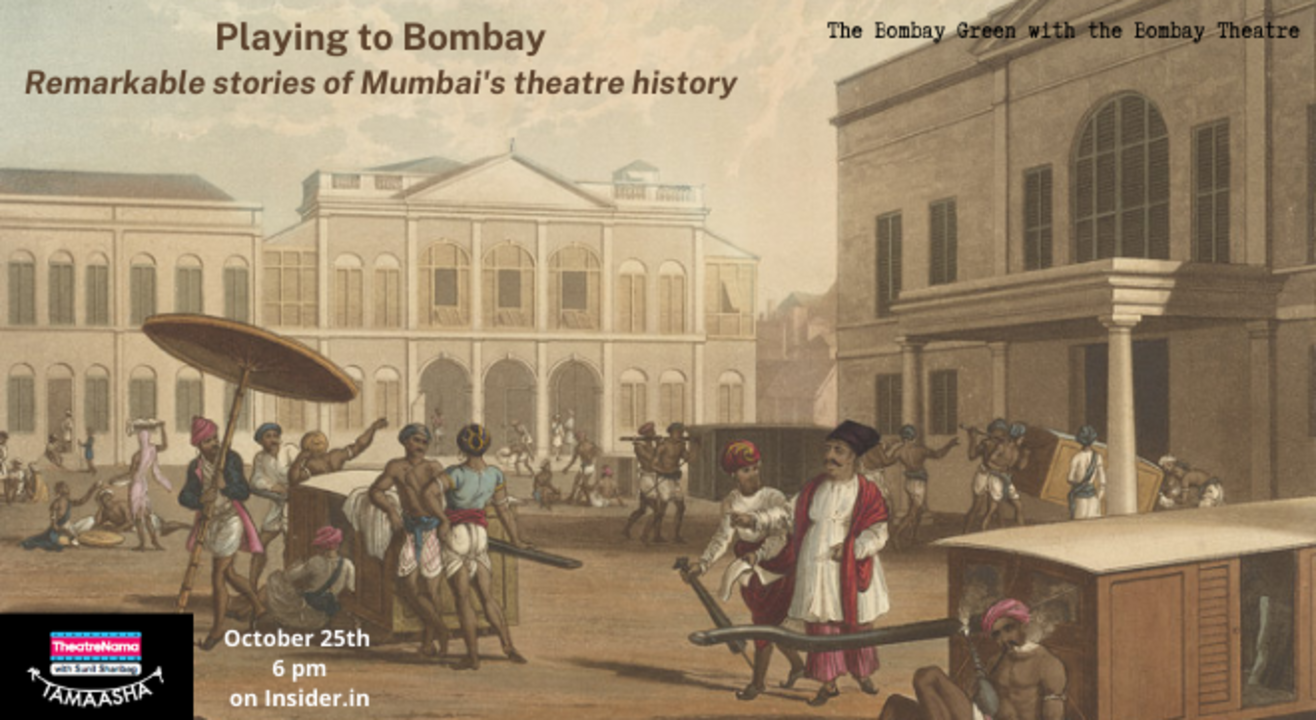 TheatreNama with Sunil Shanbag: Playing to Bombay
Enjoy this event from your home
Event Guide
Digital Event
Watch on Zoom
Live Performance
Enjoy a unique experience
Invite your friends
and enjoy a shared experience
Event Guide
Digital Event
Watch on Zoom
Live Performance
Enjoy a unique experience
Invite your friends
and enjoy a shared experience
About the Event
----- ----- ----- ----- ----- ----- -----
TheatreNama with Sunil Shanbag
----- ----- ----- ----- ----- ----- -----
Mumbai's Tamaasha Theatre's monthly series TheatreNama on Insider, presents fascinating slices of contemporary theatre history, and theatre making. Here are details about our second session !
Playing to Bombay
The rich variety and sheer quantity of theatre practice in Mumbai is perhaps unmatched anywhere in India. This diversity is hardly surprising given that Mumbai is a city built by migrants of all classes and creeds. Inevitably this is also reflected in its theatre practice.
And Mumbai's theatre history resonates with amazing stories.
Show hosts Sunil Shanbag and Sharmistha Saha map Mumbai's early theatre history from the first Bombay Theatre in 1776 to the flourishing Grant Road theatre district.
Listen to Vishnudas Bhave talk about his first impressions of the European Grant Road Theatre in Bombay in 1853, and learn how he went on to lay the foundations for modern Marathi theatre.
Watch a black-face minstrel act by the famous American performer Dave Carson!
Going forward, see how Jyotiba Phule used folk forms like tamasha and powada to talk against caste discrimination.
Trace the journey of Marathi Sangit Natak with Rahul Deshpande, the accomplished singer/actor, and its revival as a theatre form with Nipun Dharmadhikari one of our most talented young directors.
All this and more in TheatreNama with Sunil Shanbag !
Image courtesy: British library
----- ----- ----- ----- -----
About TheatreNama
----- ----- ----- ----- -----
TheatreNama takes you on an intriguing journey into exciting facets of Mumbai's rich theatre history, and to some of today's finest performance makers to give you an exclusive behind the scenes look at the work. Replete with anecdotes, insights, memories, and performances, TheatreNama is a colourful patchwork of theatre stories, hosted by theatre director Sunil Shanbag.
VISIT US ON OUR INSIDER PAGE:
https://insider.in/studio-tamaasha-online-theatre
TheatreNama with Sunil Shanbag: Playing to Bombay