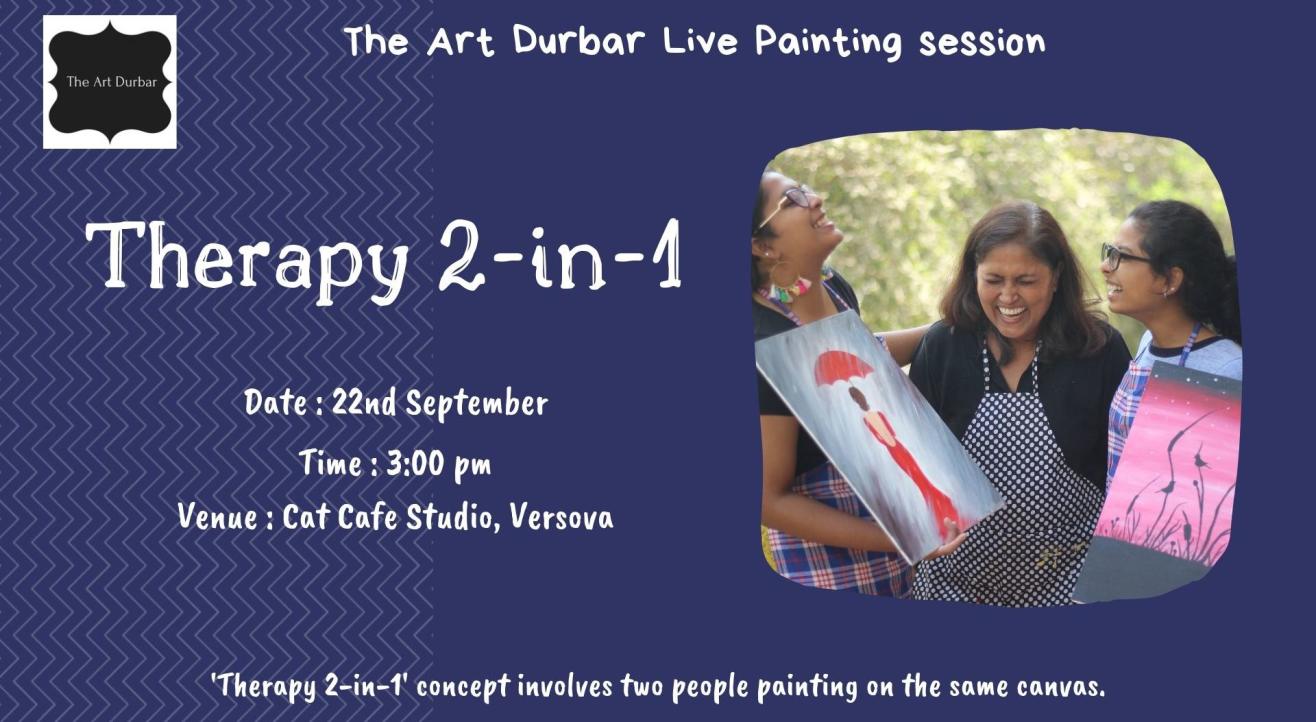 Art
About
The Art Durbar Live Painting session is conducted and curated by Ms. Renu Chhotaria, a Calcutta- based artist and Vipassana meditator with over 25 years of painting behind her. The flagship 'Therapy 2-in-1' concept involves two people painting on the same canvas, with constant guidance from Ms. Renu. Absolutely no prior experience is required to participate in a 2 hour session of stress-free painting. We'll provide you with the colours and canvas, you just have to show up and paint away!

Fees: 2100/- (inclusive of all the Materials + Rs.200 redeemable F&B discount)
Date and Time: 21th September 2019, 3 p.m. to 5.00 p.m.
Venue: Cat Cafe Studio, Versova, Mumbai
Venue
Cat Café Studio, Versova
63, Harminder Singh Road, Aram Nagar Part 1, Aram Nagar, Versova, Andheri West, Aram Nagar Part 1, Aram Nagar, Versova, Andheri West, Mumbai, Maharashtra 400061
GET DIRECTIONS