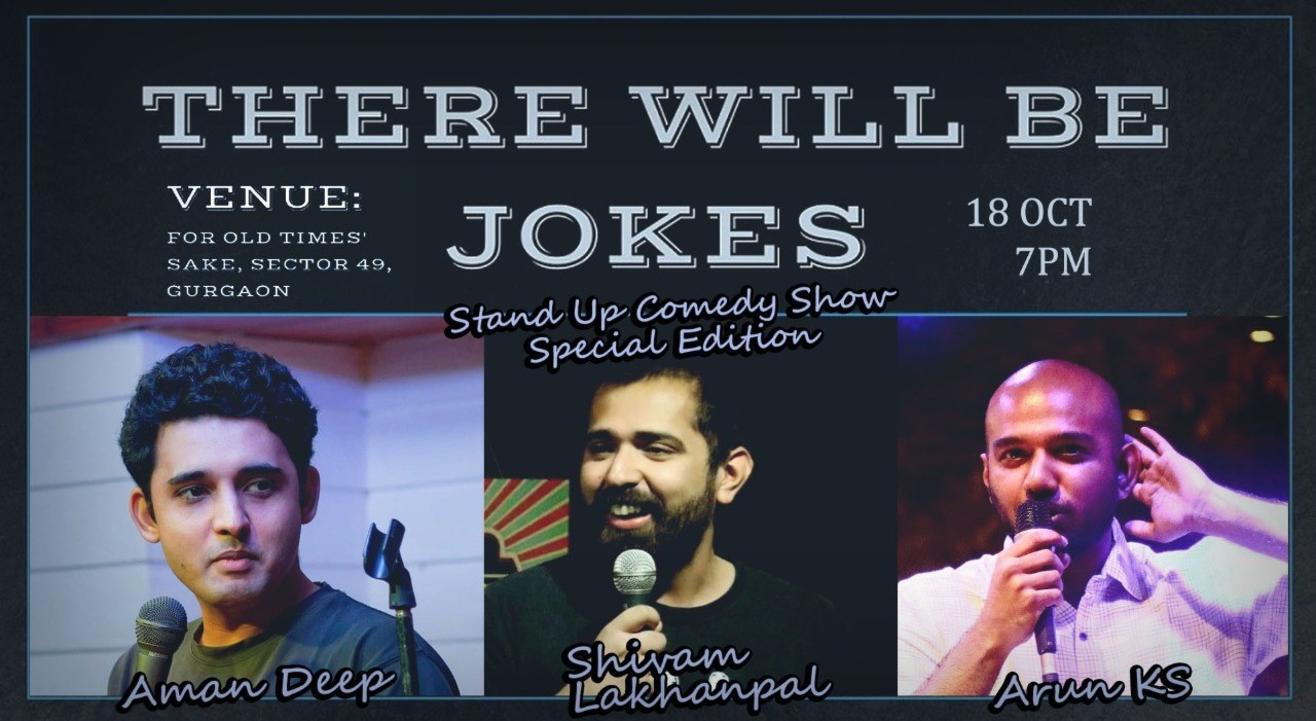 Comedy
There Will Be Jokes - 25th Edition
About
"There Will Be Jokes" stand up comedy show is an ensemble of three upcoming acts from the New Delhi Stand Up Comedy Circuit. The three comics [ Arun Suryanarayanan, Aman Deep, and Shivam Lakhanpal] share a lot of words among them, some sentences and many jokes. With each act on different levels of comedy, the audience can expect a unique experience.
Artist details:
Shivam Lakhanpal is a dollop of wasted potential, melting and running down the sides of life's cup into a saucer of lethargy and despair. Tasty nonetheless[citation needed].
Aman Deep works as a 'Fantasy Magician' at NASA. He has a Point. But What? Missing Puzzle Pieces, And Expressions.
Arun is a socially awkward potato who likes talking about things that are of relevance to the world like flowers, puppies and a slice of extra large pizza to fill the void. Throughout his act, he prefers to keep his face tilted at 45 degree angle to the audience, because it makes him look a little bit like Dave Chapelle.
Venue
For Old Times Sake
Unit No DG 56 Rodeo Drive Complex, Sector 49, Gurugram, Haryana 122018
GET DIRECTIONS