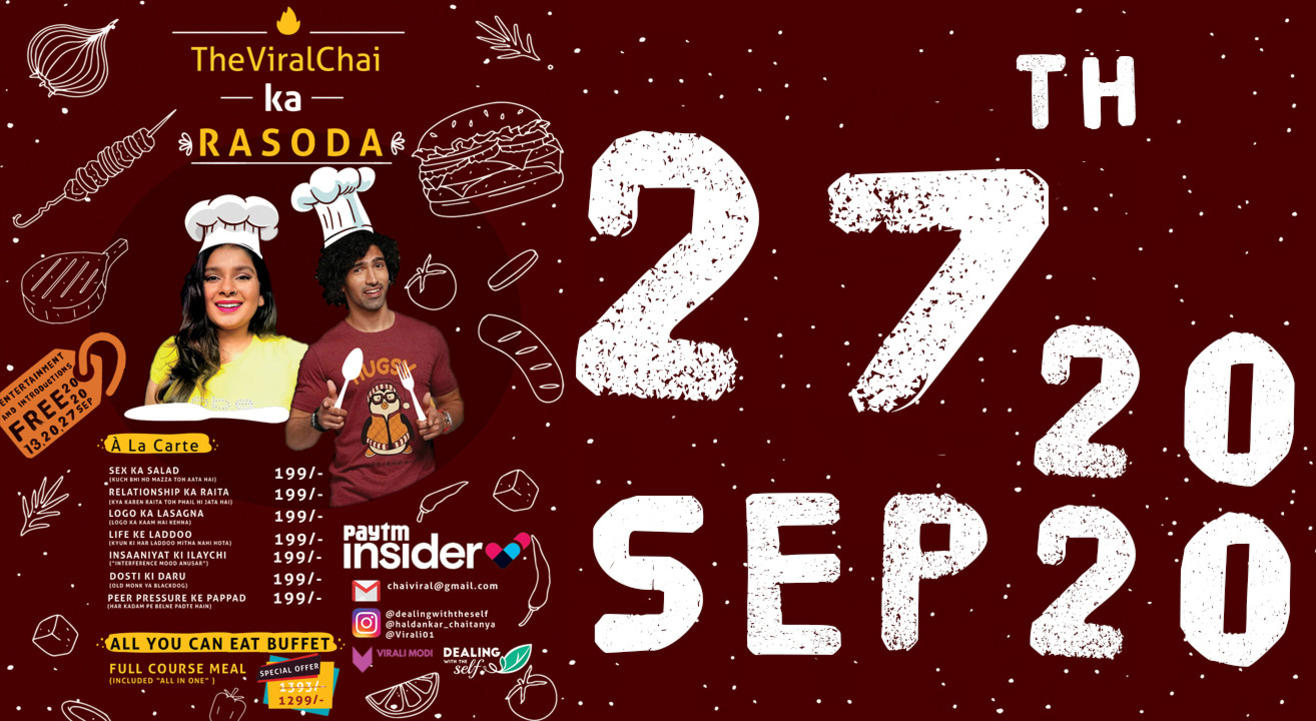 Invite your friends
and enjoy a shared experience
Invite your friends
and enjoy a shared experience
About the Event
A fun filled banter between Virali and Chaitanya about different perspectives on everyday situations
Have a seat at our table and enjoy a taste of the meals our RASODA has to offer!


On the MENU we have:
Relationships ka Raita, Sex ka Salad, Logo ka Lasagna, Life ke Laddu & mukhwas ke liye hai Insaniyat ki Elaichi !
But wait, we aren't done yet, our Rasoda serves liquor too!
And that's why you should definitely try some Dosti Ki Daaru with a serving of Peer-pressure ke Papad.
And to top it all off a special Giveaway Announcement
RULES:
Share our official poster on your public Instagram account as an Instagram Post,
Follow and Tag us on Instagram @haldankar_chaitanya, @dealingwiththeself and @Virali01.
Tag 5 of your friends in the comments section