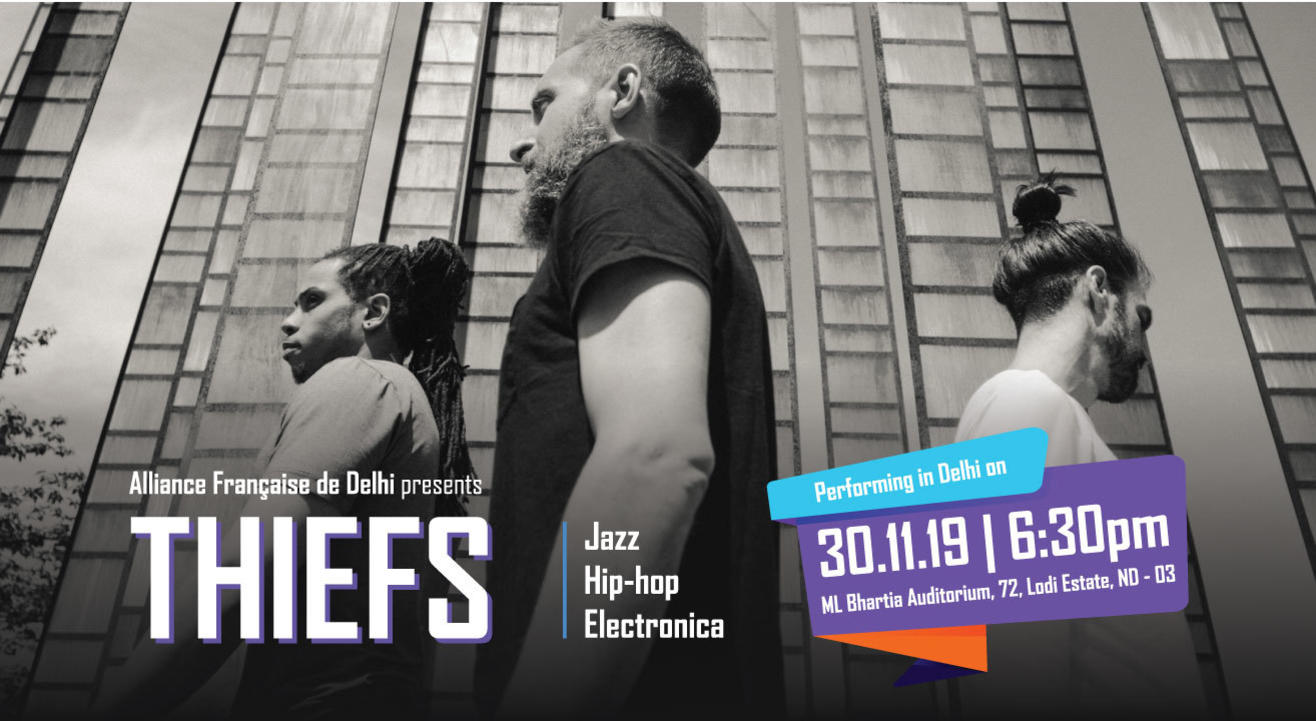 Music
THIEFS: French Jazz, Hip-hop & Electronica
Alliance Francaise, Delhi
About
THIEFS is a mix of jazz. hip-hop. electronica. and spoken word that is "transcending the concept of idiom altogether." This is the essence of 21st century jazz. A group moulded by collaboration. social reflection. and a highly skilled group of players. Thiefs is Christophe Panzani (saxophone/electronics). Edgar Sekloka (MC). Benoît Lugué (electric bass) and David Frazier Jr. (drums/ electronics).
The transatlantic band from Paris and New York released Graft last year. an album hailed for its "startling mash of natural and synthetic. resonant and fractured." An evocative odyssey, its subject matter is so pertinent in this political moment: identity. dislocation. migration and otherness. The Indian Tour is a result of an artistic residency between this phenomenal band and two great Indian musicians Sushin Shyam and Neha Nair.
Sushin Shyam, musician and music composer in the Malayalam film industry is also the keyboardist of a well-known Indian folk metal band called The Dawn Trad dense and singer.
Neha Nair. is lead female singer in the Malayalam rock band Avial, and singer and composer in the Malayalam film industry.
Presented by: Alliance Française de Delhi
in collaboration with Institut Français India, Spedidam, Adami and The Lalit
For more information write to culture@afdelhi.org
Venue
Alliance Francaise, Delhi
72, KK Birla Lane, Lodhi Gardens, Lodhi Estate, New Delhi, Delhi 110003
GET DIRECTIONS