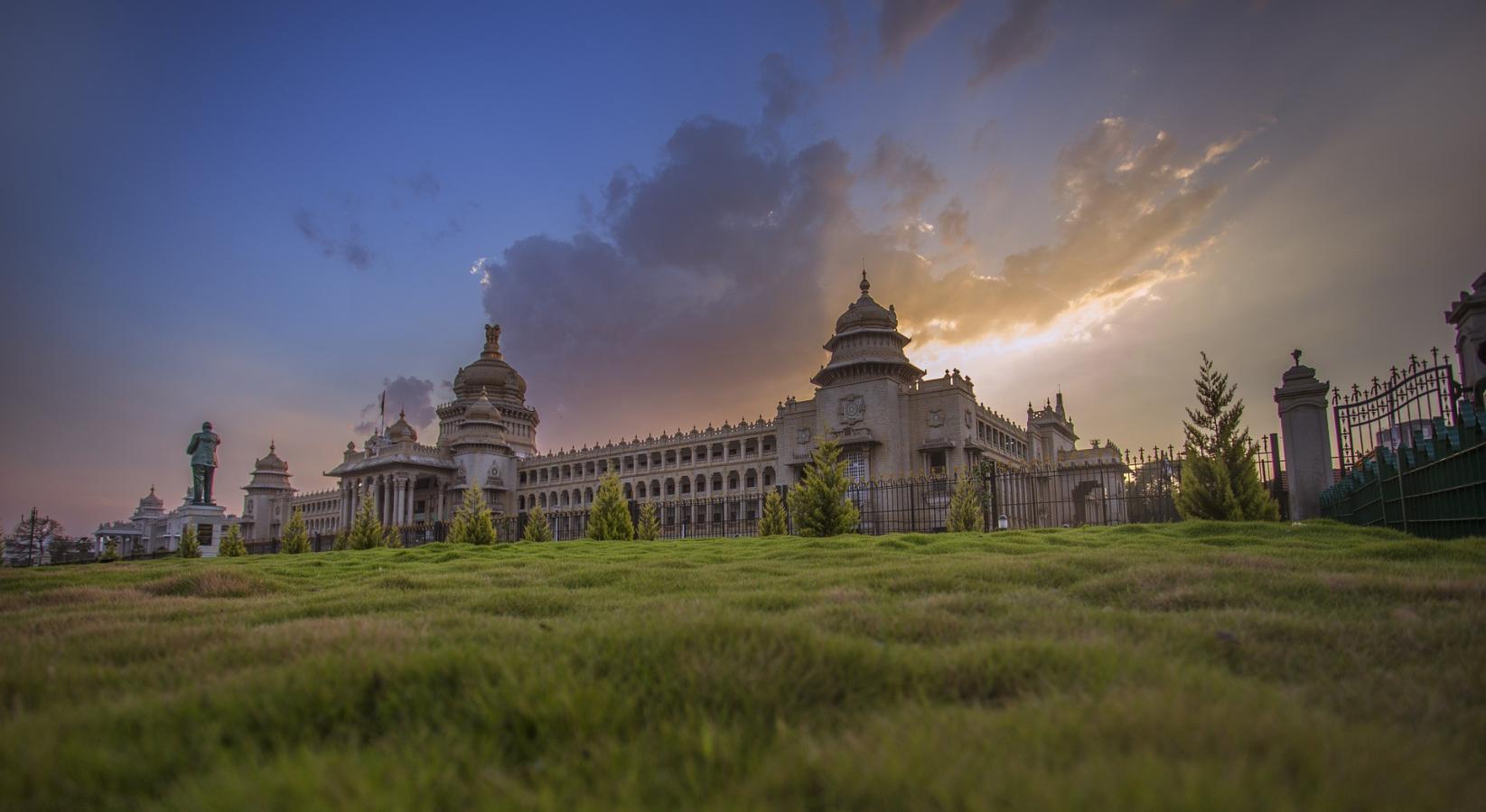 Experiences
8 Things To Do This Week in Bengaluru
Looking for awesome stuff to do in the city? Places to eat, places to see, places to hang out in Bangalore. Find it all right here!
You may know Bangalore as the tech hub of the country. While that may be true, there's so much more to discover in Bangalore! There's no shortage of greenery or parks in the city. You can go for an evening stroll or to browse through the flower exhibits. Who knows? You just might come across a poetry collective reading their poems out loud under the shade of a big mango tree!
If you're wondering what all you can do in and around Bangalore over a weekend, don't worry, we've got you covered!
Tour through the breathtaking monuments
Bangalore is home to some of the most stunning monuments. With their intricate detailing and elaborate gardens spread across the structures, these forts and palaces make for a perfect outing in the city. These include Bangalore Palace, Tipu Sultan's Summer Palace, ISKCON Temple, Bangalore Fort. Did you know that the building of Vidhan Souda here is the largest legislative building in India!
Trek to the top of the hills
If you want, you can even make it a day of travelling and visit the hills that are just a short distance outside of Bangalore. Trek to the top, set up a camp, and wake up to a breathtaking sunrise and some crisp air. Here are some of the hills you should check out - Skandagiri Hills (we hear the sunrise here is beautiful), Nandi Hills, Elephant Hills, Savandurga Hill.
Stroll through the parks & flower exhibits
Bangalore is known for its lush greenery, humongous parks, and mesmerising botanical gardens. Lalbagh is known for its huge botanical garden, greenhouses, lotus ponds, carved wooden structures and a lot more. In Cubbon Park, you will find a lot of fitness enthusiasts getting their daily step count, along with families enjoying a quiet picnic in the midst of nature. Bannerghatta Biological Park is home to a massive national reserve, a butterfly conservatory, safari park, along with an animal rescue centre.
Hit the clubs for some fresh music
Bangalore's venues are known for being host to many open mics that showcase some great talent each week. MG Road is known for its vibrant night life with clubs that are just a stone's throw away. Some of them are - Hoppipola, SOCIALS, The Polo Club, Fusion Lounge. You can also find the likes of When Chai Met Toast and Lucky Ali performing live at one of the hip venues.
Bangalore is also a hub for electronic and dance music. The clubs here welcome some of the coolest international artists to play the house. Check out the music events in Bangalore here.
Binge on some delicious food
If there's one happy fact we know about Bangalore, it's that the city has a wide variety of lip smacking food. From traditional South Indian food at MTR and Central Tiffin Room to modern cafes in Koramangala and Indiranagar, you'll find lots of different cuisines to choose from. Bangalore being a home to people from all over the country, the food scene here has adapted to cater to every person's liking. We hear that the pain-puri wallas know their stuff quite well. From entire sookhi poori platters to a combination of warm stuffing with ice-cold water, these pani-puris to die for!
Have a hearty laugh with standup comedy
The music and comedy scene is pretty lit here. There's no such thing as "too many open mics" in Bangalore. The talent that comes out of these open mics is insanely good which is why it's known to be probably one of the best open mic scenes in the country. It's no surprise that comedians Biswa Kalyan Rath, Kanan Gill, Kenny Sebastian, Naveen Richard, Sundeep Rao, to name a few, came out of the Bangalore comedy circuit!
Hop, Stop, and Shop at the street markets
Whether you're in search for some trendy jewellery, freshly ground spices, or fresh flowers at the crack of dawn, or even electronics/gadgets at a steal deal, you'll find it all in the street markets of Bangalore. here are some that you should check out - MG Road, Avenue Street (famous for old novels, we heard you can find an array of well kept classics here), Malleswaram Market (head here to grab the freshest of flowers).
Oh! and there's a whole market for wholesale traditional fabrics and breathtaking sarees that you can get at a great deal, so you end up saving your wallet while supporting local businesses! Head over to Chikpet and Commercial Street.
Have a coffee date with yourself
Koramangala and Indiranagar are filled with small, homely, and cozy cafes that have a world of their own. Whether you want to try out different foods like vegan meat, punjabi twist on a south indian dish, or go with just a simple plain ol' filter coffee, you can find a cafe for it! Cafes can be the quiet corners of a city where you can relax, have some great food, or catch up peacefully with a friend. Some have their own mini library, or a vintage corner with typewriters and analog cameras, or table fabrics painted from coffee leftovers. Whatever your aesthetic, there's a cafe waiting to welcome you in Bangalore.
Some of the cafes you should check out are - The Hole In the Wall, Little Green Cafe, White Room Cafe, Mr Beans Home Cafe, Third Wave Coffee Roasters
Spoiled for choices? You can browse these by category too:
Subscribe to receive our newsletter!
Find the best experiences happening out there in your city or enjoy handpicked content while sitting comfortably at home. Paytm Insider is your go-to place to figure out what to do today!