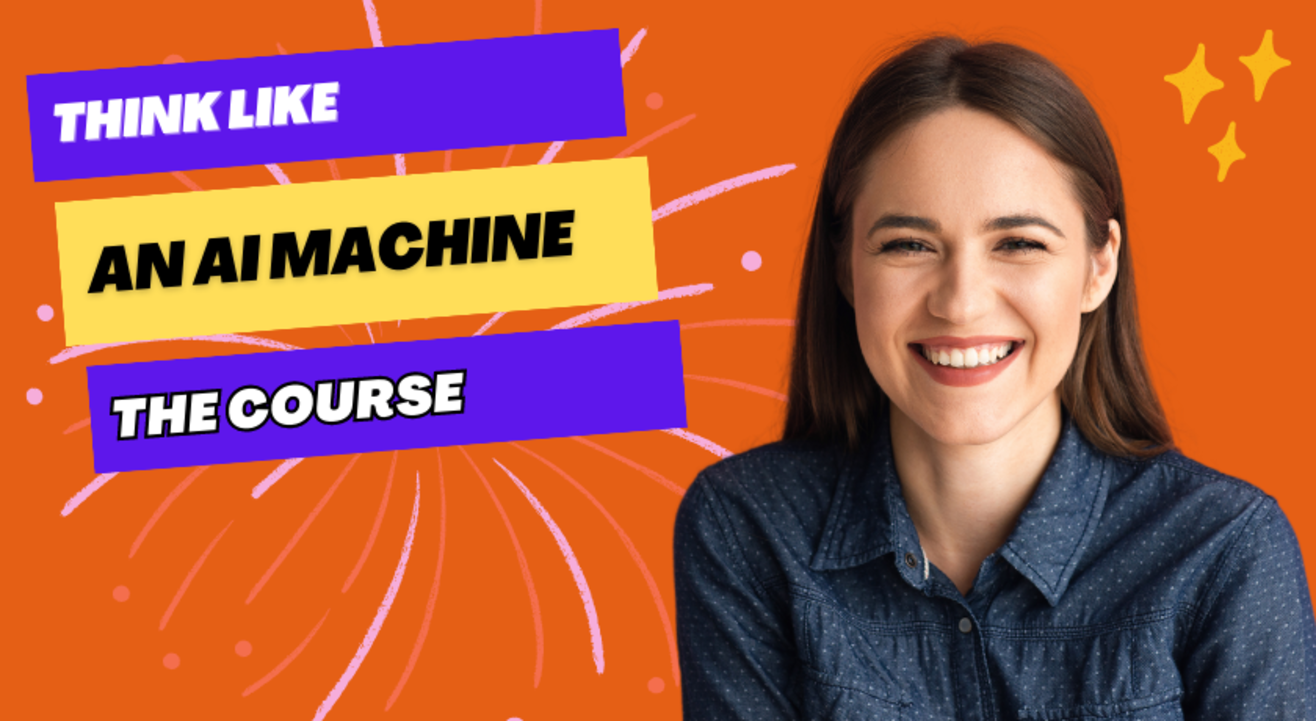 Event Guide
Digital Event
Watch on Insider
Masterclass
Learn from an expert
Invite your friends
and enjoy a shared experience
Event Guide
Digital Event
Watch on Insider
Masterclass
Learn from an expert
Invite your friends
and enjoy a shared experience
Event Guide
Digital Event
Watch on Insider
Masterclass
Learn from an expert
Invite your friends
and enjoy a shared experience
Are you ready to unlock the hidden powers of your mind and tap into the limitless potential of artificial intelligence? Join us on an exhilarating journey of self-discovery and cognitive enhancement in "Think Like an AI Machine" - the mind-blowing VOD course designed to revolutionize the way you think and empower you with the abilities of an AI robot.
In this 22-minute, 21-second course, we delve into the depths of hyperphantasia, a phenomenon that lies beyond ordinary imagination. Discover the truth about hyperphantasia and learn how to harness its incredible potential to manifest your dreams, ideas, and concepts with astonishing clarity and vividness.
But that's just the beginning! We will guide you through the transformative steps to think like an AI robot. Embrace the principles of computational thinking and unravel the secrets of artificial intelligence, gaining the ability to analyze, problem-solve, and make decisions with unparalleled efficiency and accuracy.
Next, we delve into the captivating world of mind-palace techniques. Unleash the power of your memory by constructing intricate mental landscapes where you can store and retrieve information effortlessly. Master the art of mental organization and tap into the boundless cognitive abilities that will enhance your learning, creativity, and productivity.
As you journey deeper into the course, you'll be introduced to practical AI tools that are revolutionizing the realm of AI-assisted writing. Discover cutting-edge technologies that can assist you in generating compelling and coherent content, freeing your mind to focus on higher-level tasks. Explore the intersection of human creativity and AI assistance, and unlock the potential for limitless inspiration.
But that's not all! Prepare to be amazed as we delve into the realm of open-dreaming visualization.
Experience the power of visual storytelling and learn how to utilize your dreams and subconscious mind as sources of inspiration. Unleash your creativity and gain access to a wellspring of innovative ideas, propelling you to new heights of achievement.
"Think Like an AI Machine" is not just a course; it's a gateway to a future where the boundaries of human cognition are expanded, and the realms of imagination and AI seamlessly merge. Embark on this mind-blowing journey, and witness the astounding capabilities that lie within you.
Enroll now to unlock the full potential of your mind and unleash the AI machine within!
This is a VOD course.
Also, join this whatsapp group by clicking the link - https://bit.ly/BookspotzWhatsapp
Event Guide
Digital Event
Watch on Insider
Masterclass
Learn from an expert
Invite your friends
and enjoy a shared experience