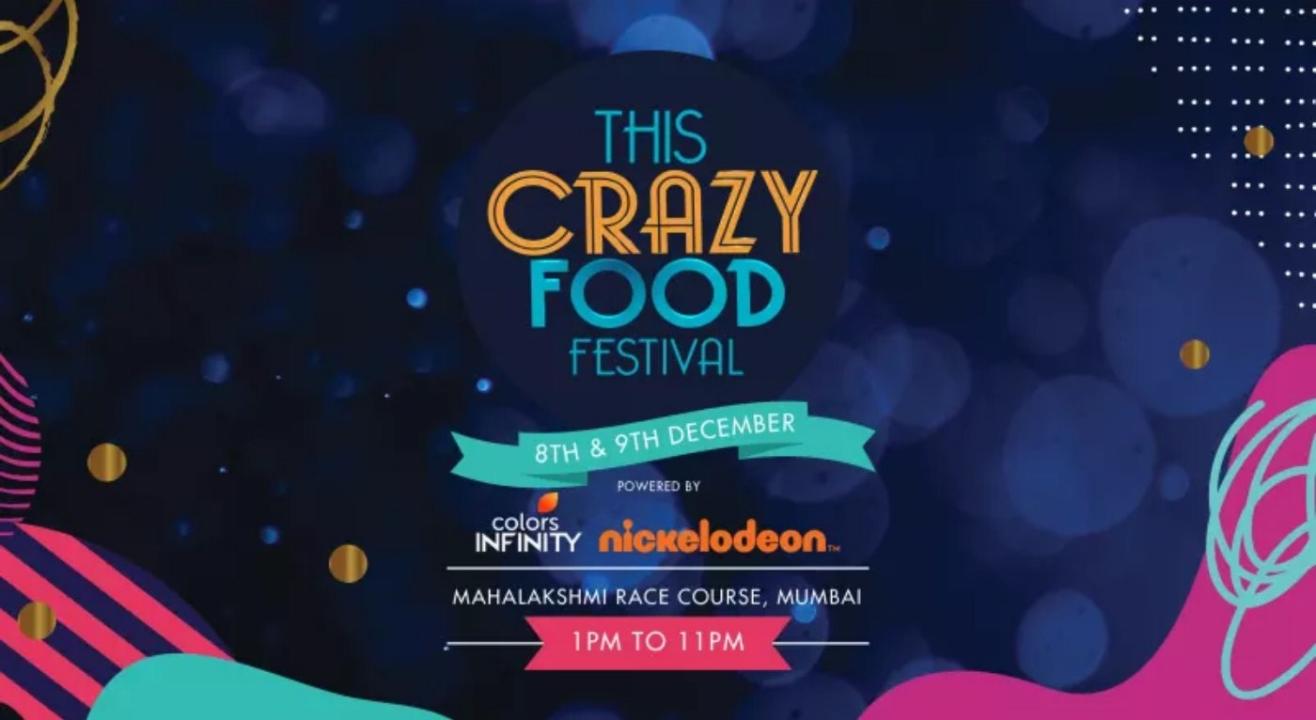 Food Fest
Five Reasons To Attend This Crazy Food Festival
There's a 2-day food festival happening in town. Check it out below.
With 70+ food stalls, a kids entertainment zone, and a one-stop shopping experience, the Crazy Food Festival at Mahalaxmi Racecourse (Dec 8-9) promises to be awesome. You'll probably need to carry an extra pair of shoes to explore everything. Before we get into why attend, take a glimpse of what went down last year...
A wonderland of cuisines.
Whatever kind of foodie you are, this food festival is what you have been looking for all year. With over 70 food and dessert stalls, you will never say – "there isn't much to eat."
From fine-dining restaurants like The Clearing House, Foo, to stalls serving burgers and French fries from Sliders & Fries, Hard Rock Café Mumbai, to Mughlai food from Saleem's Restaurant; the choice is endless.
If you're more of a dessert person, look forward to Coffee by Di Bella for waffles on-the-go and aromatic coffee to accompany it. But, if you are craving for an ooey-gooey grilled cheese sandwich, voila – look no further because The Fromagerie is serving exactly that!
What's more, you ask? For ice cream lovers, there are stalls by Top 'N Town, Bono Boutique Ice Cream and for appreciators of popsicles, Icecreamo is the place to be.
Toast to a good year!
How can a food festival be complete without drinks? Whether you like it with or without booze, there are juice stalls and an all-day cocktail bar set up just for your enjoyment.
Whether you are a wine aficionado looking for a bubbly or just a simple fresh fruit juice, there is a fix for all kinds of thirstiness. From HAS Juices to bubble tea special - The Boba Project, and Bachelorr's - the iconic juice centre popular since the 1930s; the teetotallers and the kids will leave this place with a big smile on their faces.
There's a second feast for shopaholics!
After a glorious food binge, unwind by browsing through stalls offering pretty things on sale. Bath Time Bakerie has handcrafted skin products that will make you feel like royalty, and Cocomo's putting up their natural, toxin-free skin and hair products designed for kids. The Gateway School of Mumbai, a non-profit for children with learning differences, is selling original merchandise with illustrations made by its students. You'll also find eye-catching balloon bouquets at Balloon Studio's stall.
Cheer on these musicians.
Explore music as well as cuisine! Tanique Fossa, a Ukrainian saxophonist who's performed in more than 20 countries, is ready to set the stage on fire. You'll get to check out the music of Kiran and the Impresarios as well. A number of young child artists who started their musical journeys early are sure to have you in awe.
An array of entertainment activities.
After getting your tummies filled with yummies, get ready for some happiness with a wide range of entertainers from clowns to magicians, mime artists, and jugglers. Have fun with Santa, stilt walkers and some balloon art too! For the kids, we've their favourite characters in life-size from Nickelodeon shows.
To increase your adrenaline rush in this second edition of the crazy food festival, we've got a capoeira display curated for you. It is similar to Brazilian jiu-jitsu, although it doesn't involve any contact. The capoeira is an Afro-Brazilian martial art which is a combination of dance, music, and acrobatics.
What do all these different activities have in store for you? A fun-filled memorable weekend with your family to wind down and relax after a busy week.
Get tickets below:
Subscribe to receive our newsletter!
Find the best experiences happening out there in your city or enjoy handpicked content while sitting comfortably at home. Insider is your go-to place to figure out what to do today!