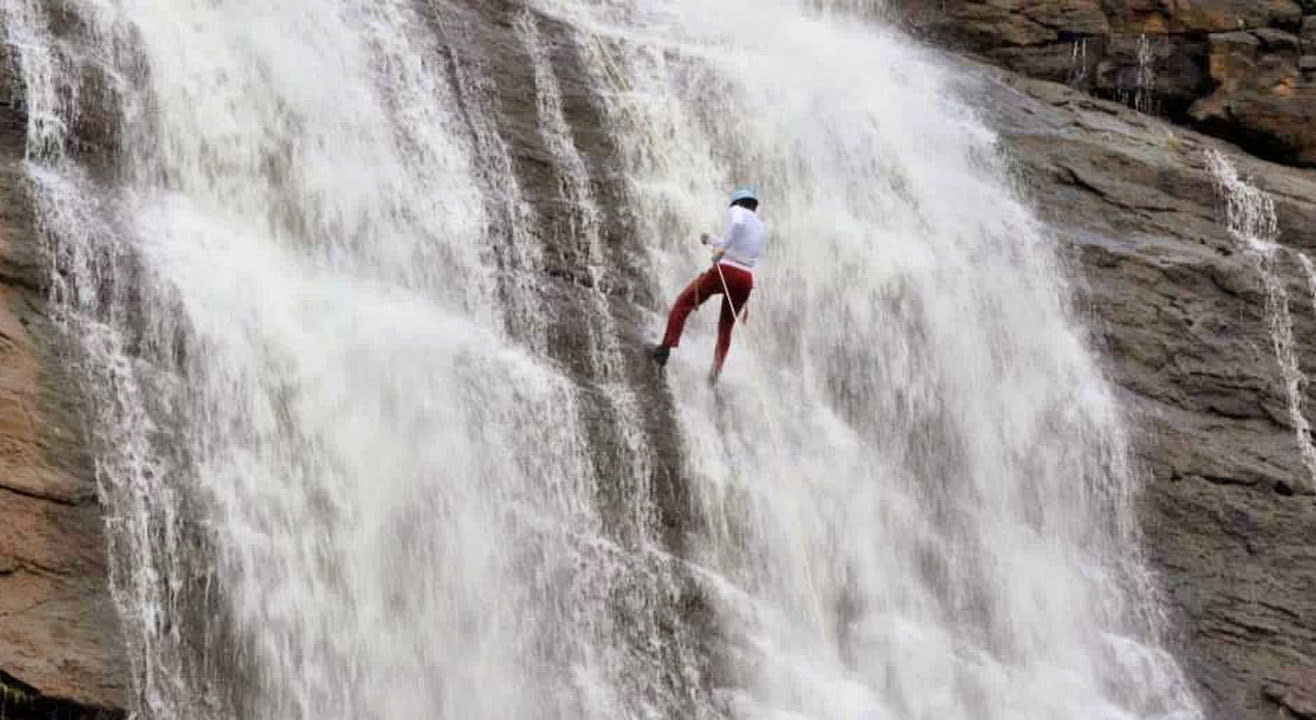 Adventure
Thrilling Waterfall Rappelling At Bekre
About
What is Rappelling?
A descent from a height, such as a cliff or wall, in which one slides down an anchored rope and applies friction to control one's speed by means of a specialized device. In order to make the activity safe there are three people involved in this activity-
The person on the top holding your line has control over your descent
You have a control over the speed of descent.
The person waiting below.
Bekre waterfall is close to Bhivpuri station. A short 10 minutes drive from Bhivpuri station takes us to a village from where this waterfall is 30 minutes away. The route to this waterfall is scenic in monsoons with lush greenery around. The trek from the village till the waterfall is very easy and no pre trek experience is required.
Once at the waterfall other than the main rappelling patch you can also spend time in the nearby pools.
Meeting Point : 07:35 am at Bhivpuri Railway Station.
Catch Karjat Slow Train : Starts at CST 05:20am - Get down at Bhivpuri 07:29am
Meet at Bhivpuri station 7:30 am
Reach Bekre village by auto.
Breakfast will be provided at the village.
08:30 am :- Start Trek till the waterfall.
A short hike upto rappelling point.
The day will be spent in rappelling and spending time in the nearby pools and waterfalls.
04:30pm - Back to Bhivpuri station.
Travelling from Bhivpuri to Bhivpuri
Breakfast in the morning
Lunch
Safety and First Aid
Professional expertise
Equipment Charges
1 time Rappelling charges
Travel till Bhivpuri
Meals during travel
Personal expenses
Insurance of any kind
Medical hospitalization, evacuation and related expenses
Any item not covered under "inclusions"
No smoking
No plastic littering
Wear full sleeves, full track suite to avoid mosquito's
No jeans/skin tight cloths
Proper footwear/shoes are essential for trek
Conserve and preserve our heritage
Trek leader's decision will be final and binding
Photographs taken during the activity which can be used for publicity purpose
Each member will be responsible for his/her own safety, Jewellery, Cash and baggage.
If cancellation done prior to 6/3/2 days of outing 70%/50%/30% will be refunded respectively for 1-2 days event. No refund after that.
No cancellation amount will be given after