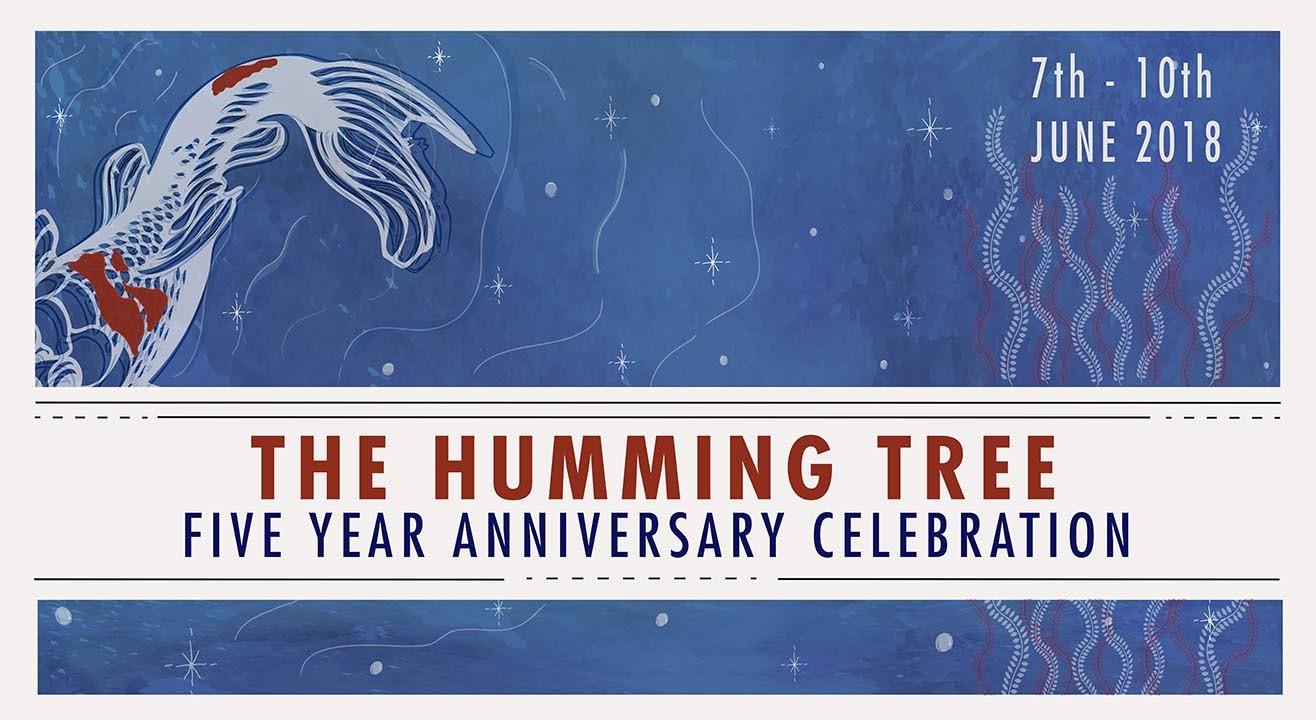 Music
THT 5 year Anniversary Celebrations
The Humming Tree, Bangalore
About
Kanan Gill I Sanjay Manaktala | Peter Cat Recording Co. I The F16s I Lifafa + more!!
The Humming Tree turns 5 years old on 7th June 2018! We're properly out of diapers and there's no better way to celebrate the roller coaster ride that the past five years have been, than in the pure THT spirit! We've curated FOUR DAYS of absolute fun, with all (y)our favourite things under one roof as an ode to all the wonderful people that have been a part of our journey so far.

We'd like to bring to attention that our four day celebration of turning 5 is primarily about spreading the love, but also about sharing awareness on how important it is to support the arts and the local performance and arts scene; to preserve the culture of going out to a venue purely to enjoy the thrill of live showcase, and contribute to the energy of good music, dance, theatre, reading a book or two, and enabling dialog on issues that matter.

Come join us to learn about being part of something bigger: a community that supports and nurtures creativity, and all the wonderfully creative people we have the privilege of living amongst to make our everyday lives more livable and colourful.
Day 1 : June 7 - Thursday

Kanan Gill + Sanjay Manaktala

Day 2 : June 8th - Friday

Dry Day

Day 3 : June 9th - Saturday

The F16s + Peter Cat Recording Co. + Lifafa

Day 4 : June 10 - Sunday

Rajasthani Folk Music with Nathulal Ji Solanki & Troupe ( a nagara/kettledrum ensemble) + Dayaram Bhand + Kutla Khan + All-Star Open Mic + Celebrating World Gin Day
The Humming Tree is an arts, music and performance space in Bangalore, India, open since June 2013. At the present moment, along with major international artists who are touring with us, we're curating 25+ programmes a month including fantastic music gigs, fun workshops, film screenings, exhibitions, cultural performances, theatre, spoken word poetry, reading and storytelling sessions and other educational gatherings. We aim at providing a platform for the different arts, keeping in mind the beautifully varied resources and audiences we have access to. In addition to the performance venue, we run a fresh, unique kitchen and bar service.