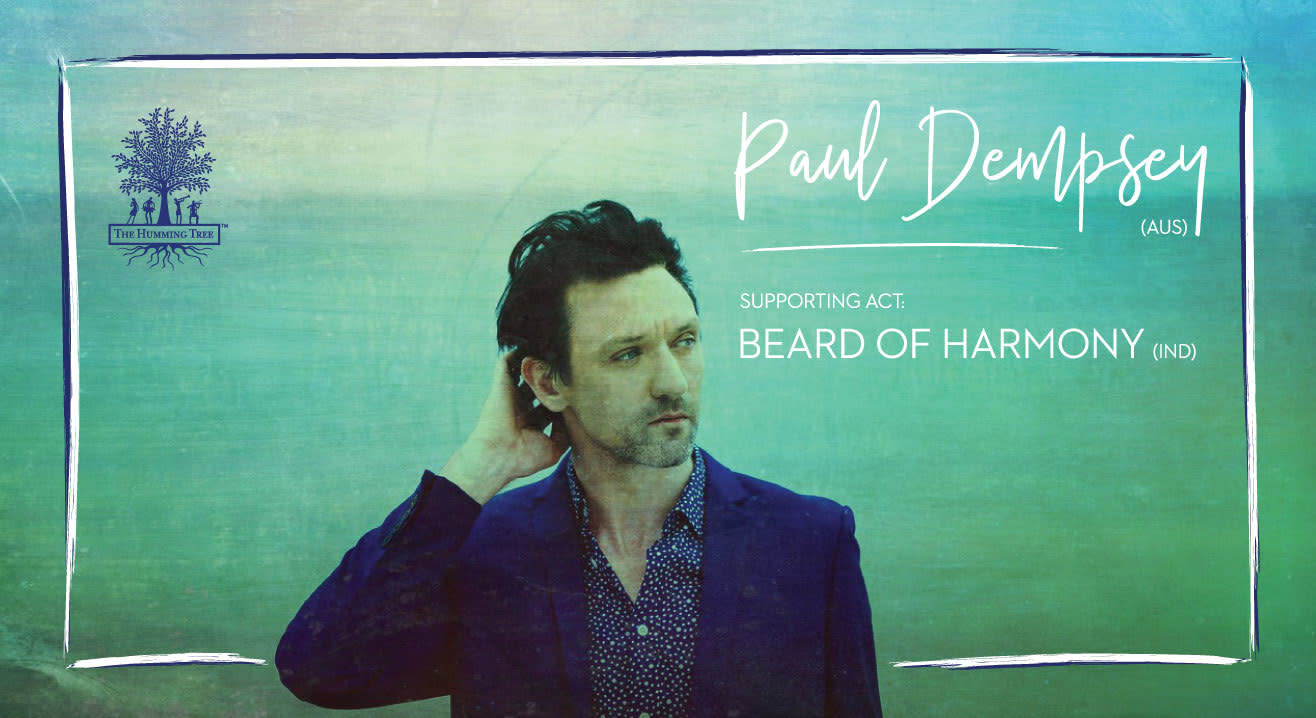 Music
THT presents Paul Dempsey (AUS) + Beard Of Harmony (IND)
The Humming Tree, Bangalore
About
About Paul Dempsey
Paul Dempsey is an Australian singer/songwriter/multi-instrumentalist known to most as the front man of revered Australian band, Something for Kate. In 2016 Paul released his 2nd solo album, 'Strange Loop'. Recorded at Wilco's Loft Studios in Chicago with producer Tom Schick (Ryan Adams, Rufus Wainright, Sonic Youth) Paul also played all instruments on the album. 'Strange Loop' was released in May of 2016 and debuted at No. 5 on the ARIA chart.
It's an eclectic yet incisive collection that encloses surreptitious dry wit, the irregularity of the everyday, and the pathos of longing in a mix of magic hour melodies, striking instrumentation, and tenderly charged vocals. 'Strange Loop' contains compelling pocket universes, at once uniquely identifiable as one of our great artists at work, but also indicative of fresh forms. It's a dazzlingly intimate record, alive to the very pleasure of being alive.
About Beard of Harmony
Intricate, stunning acoustic guitar harmonies. That pretty much sums up the music of Beard of Harmony. The arresting music of this fresh, new duo is sure to take them places.