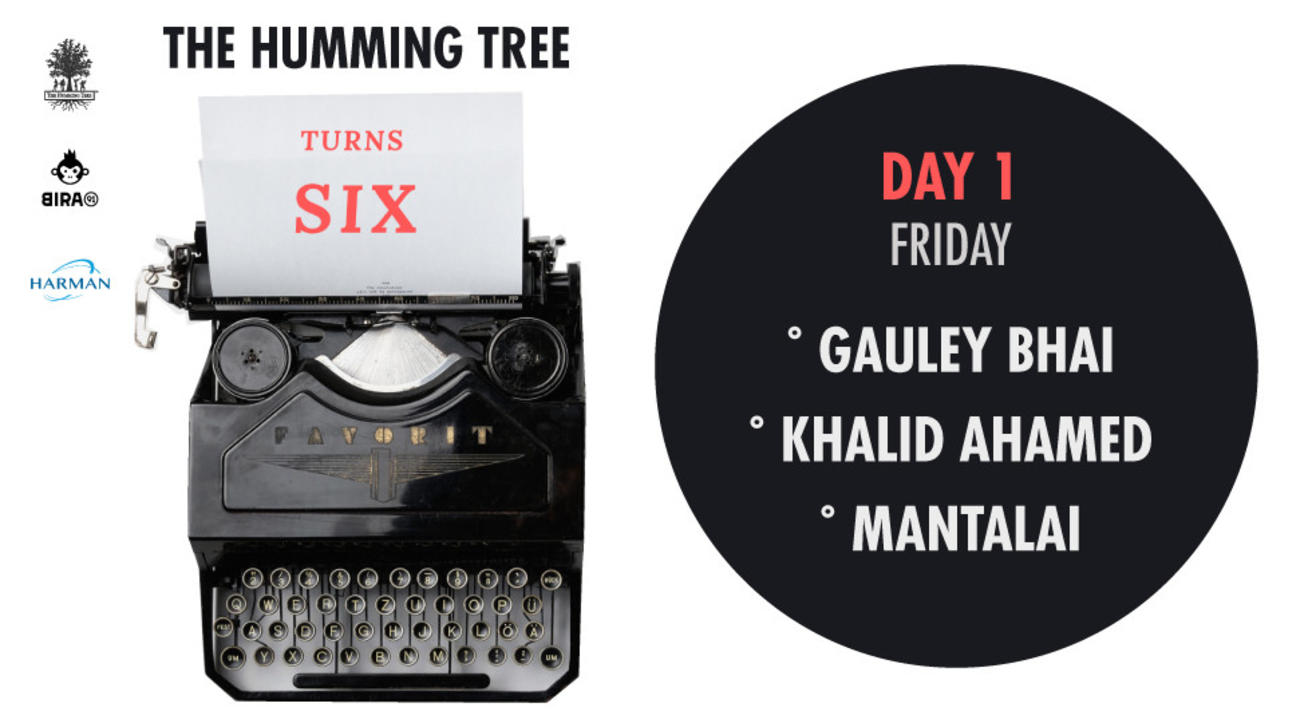 Music
THT Turns 6 | Day 1- Gauley Bhai, Khalid And Mantalai
The Humming Tree, Bangalore
About
Come celebrate with us as we celebrate 6 years of music, theatre, comedy and more!
Artist Line-Up and Description

Gauley Bhai
Gauley Bhai's is a band from Bangalore that sings in Nepali. Their music draws from their influences and transcends boundaries of language and geography to connect with all. They will be launching their debut album, 'JORO'.

Khalid

Khalid Ahamed is the front-man of the popular indie psychedelic rock band, Parvaaz. He is known for his haunting vocals and incredible vocal range that captivates his listeners. Khalid well perform a solo set with his soulful voice that invokes the nostalgia he feels for his home in the Himalayas.
Mantalai

Mantalai is a Bangalore-based band that performs a style of music that they choose to describe as Electric Folkloric . Comprising of musicians from different parts of the country, the band's musical influences are diverse and steeped in folk tradition.