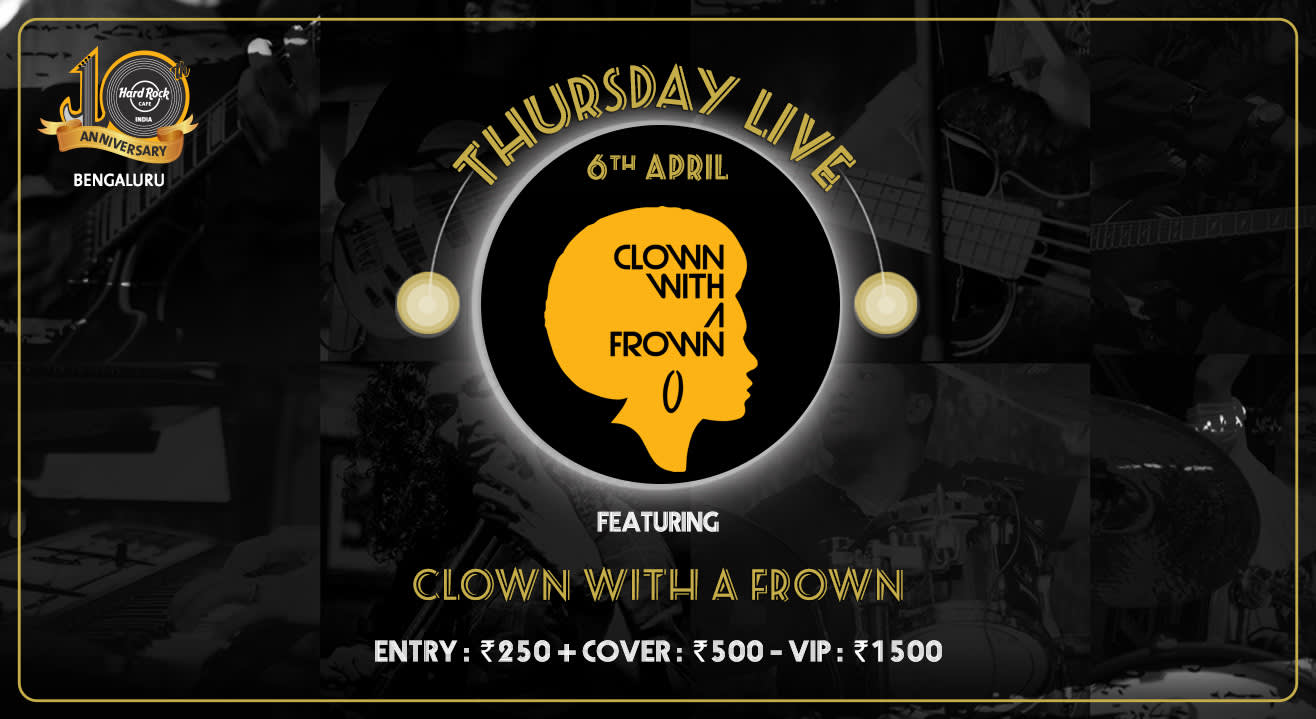 Clown With A Frown - Thursday Live!
April 6 | 8:30PM
Hard Rock Cafe, Bengaluru
250 (Entry) + Rs. 500 (Cover); Rs. 1500 (VIP)
About
Clown with a Frown is a Pop/Funk Rock outfit from Bangalore (India) formed in September 2011. Set out to redefine dance music, by revolu)onizing sounds from the 70's disco era. We are known for their groovy bass lines, simple upbeat rhythms backed by powerful horns and soulful vocals, all combined into a power packed, high energy act.