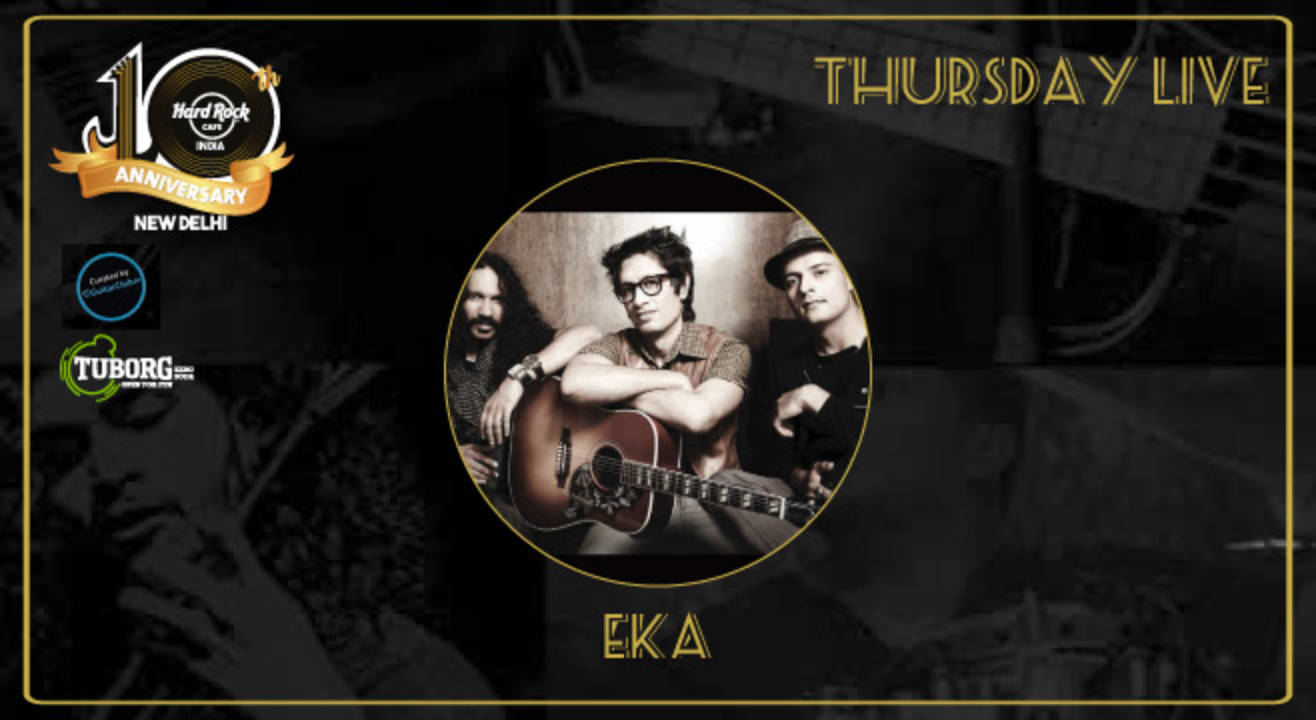 Thursday Live ft. EKA
January 12 | 8:30PM
Hard Rock Cafe, Saket Delhi
250 (Entry) + 500 (Cover)
About
Eka is a Delhi-based band featuring Benjamine 'Benny' Pinto on vocals and keyboards (ex-Euphoria), Hitesh 'Rikki' Madan on vocals and guitars (ex-Euphoria) and Lokesh Madan on vocals and bass. Eka calls its music 'Swatantra Rock' - music beyond music, time and boundaries. Eka delivers a unique experience by blending its originals with selected classic rock, Sufi and popular Hindi/Bollywood songs. The band's highly energetic and engaging performances traverse eras, connecting with a wide audience instantly.
Venue
Hard Rock Cafe, Saket Delhi
M 110, 1st Floor, DLF Place, Saket, DLF Place Saket, New Delhi, Delhi 110017
Terms & Conditions
Please carry a valid ID proof along with you.
Security procedures, including frisking remain the right of the management.
No dangerous or potentially hazardous objects including but not limited to weapons, knives, guns, fireworks, helmets, lazer devices, bottles, musical instruments will be allowed in the venue and may be ejected with or without the owner from the venue.
The sponsors/performers/organizers are not responsible for any injury or damage occurring due to the event. Any claims regarding the same would be settled in courts in Mumbai.
People in an inebriated state may not be allowed entry.
Venue rules apply.