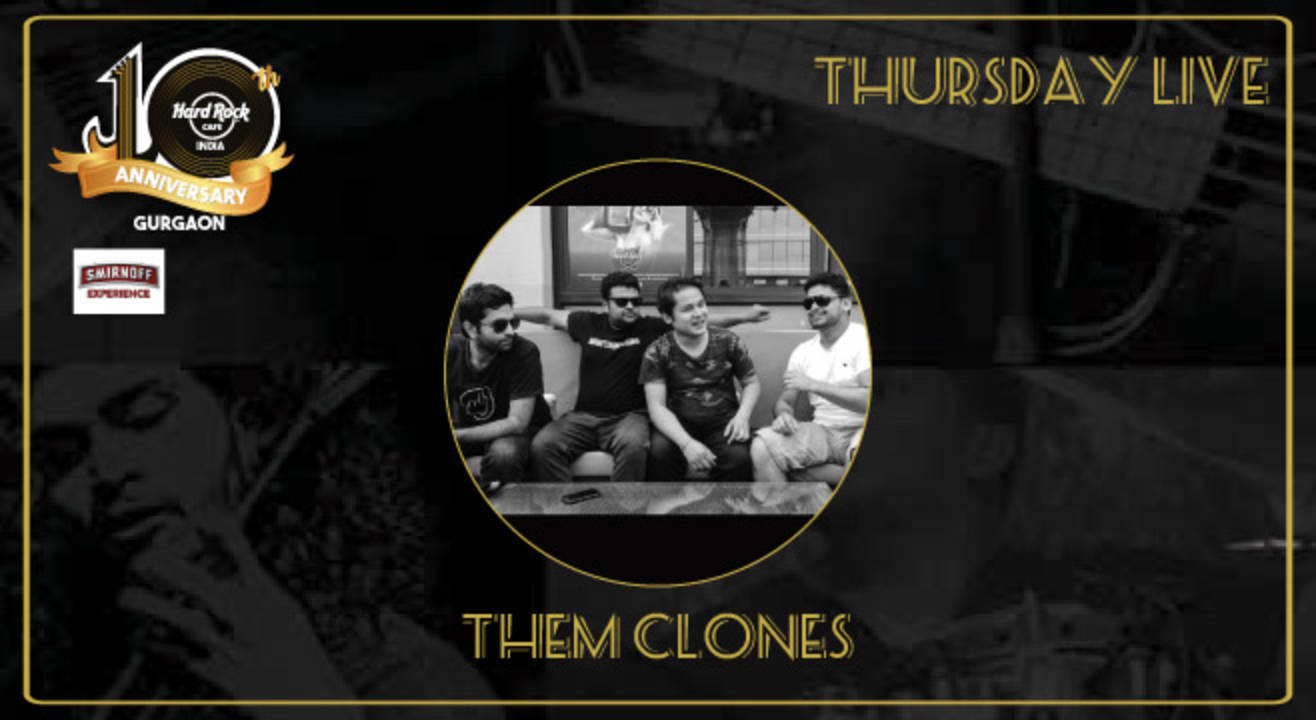 Thursday Live ft. Them Clones
January 12 | 8:30PM
Hard Rock Cafe, Gurgaon
250 (Entry) + 500 (Cover)
About
Get ready for a rocking Thursday evening at Hard Rock Cafe with some amazing From the completely unknown to the cool niche that it is today, they have been hailed as torchbearers who brought original English music to its audiences across the country. Through 16 years, over 1000 concerts across 4 countries, widely popular songs from the anthemic to the lonesome, and a loyal fan base, they have raged on – with newer songs, more performances and brand new stories.
Venue
Hard Rock Cafe, Gurgaon
DLF Cyber Hub, Unit No. 4/5/104/105, Ground And First Floor, DLF City Phase III, Gurgaon, Haryana 122002
Terms & Conditions
Please carry a valid ID proof along with you.
Security procedures, including frisking remain the right of the management.
No dangerous or potentially hazardous objects including but not limited to weapons, knives, guns, fireworks, helmets, lazer devices, bottles, musical instruments will be allowed in the venue and may be ejected with or without the owner from the venue.
The sponsors/performers/organizers are not responsible for any injury or damage occurring due to the event. Any claims regarding the same would be settled in courts in Mumbai.
People in an inebriated state may not be allowed entry.
Venue rules apply.