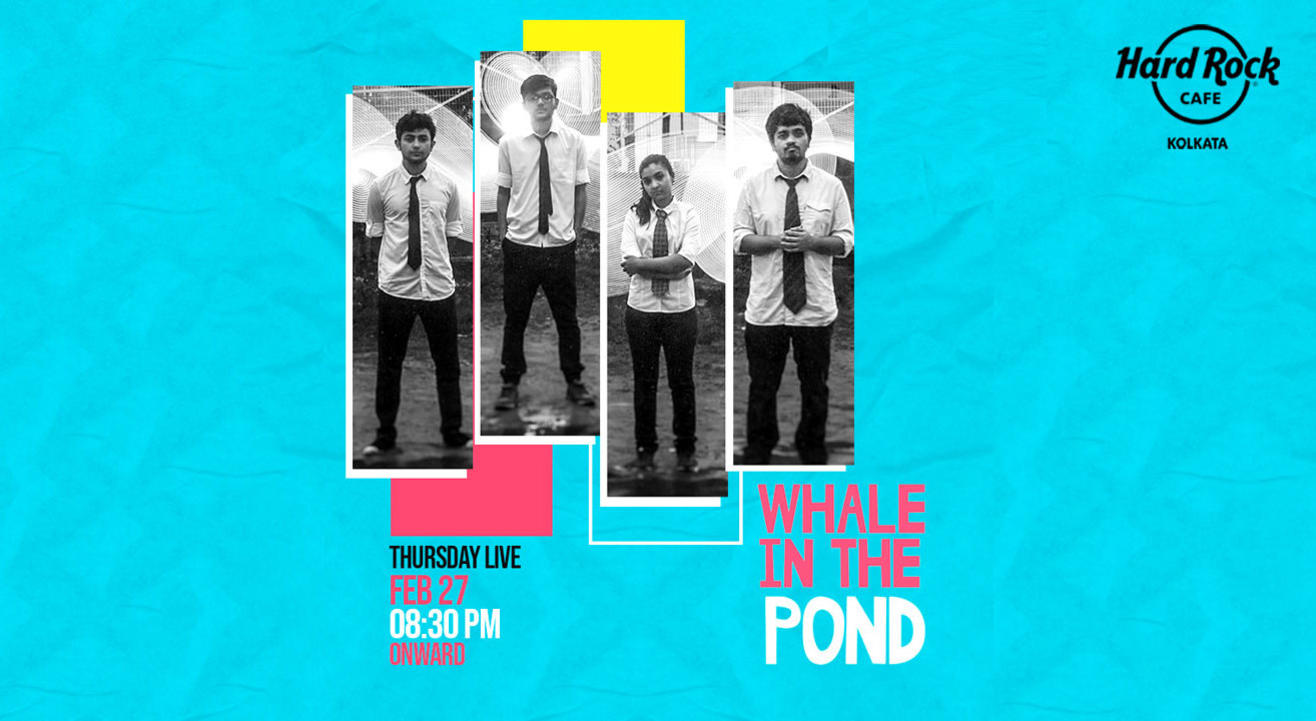 Music
Thursday Live Ft Whale in the pond
February 27 | 8:30PM - February 28 | 12:30AM
About
Whale in the Pond is an indie band from Calcutta, comprising multi-instrumentalists Sourjyo Sinha, Shireen Ghosh, Deep Phoenix and Sagnik Samaddar.
It started out as the brainchild of Sourjyo Sinha who, hailing from Silchar, used to spend countless hours making home recordings and uploading them on SoundCloud. After settling in Kolkata to attend college, and composing original music for a 25-song musical production with Shireen Ghosh, the idea for Whale in the Pond was formed. An artists' meet, organised by Chaitown Creatives, gave them Deep Phoenix and the band was solidified. Later, the band met the extremely versatile musician Sagnik Samaddar which is when they realised an extra pair of hands would do them great.
Whale's sound can only be described as eclectic for even though they label themselves "dream folk", they also have punk tunes, Sylheti folk songs, morbid ambient songs, an Irish sea shanty about the end of the world, and of course a few dreamy love songs.More often than not, Whale manages to juxtapose quite morbid subject matter into happy, danceable indie folk tunes.
Being multi-instrumentalists, they love to experiment with a wide range of instruments from standard stuff like guitar and keyboards to slightly quirky ones like glockenspiel, melodica, mandolin or even the flute. Their success lies in the completely Do-It-Yourself (DIY) aesthetic that they utilised to release their first major EP- Marbles. A testament to the steadily popular culture of home recordings and hand crafted CD-cases reminiscent of mixtapes of yesteryears. Marbles was produced at home and independently released to much acclaim and commercial success, putting them in A Humming Heart's year end list of the "Top 20 Indie Albums of 2017".
Venue
Hard Rock Cafe, Kolkata
Park Mansion, 57A, Park St, Park Street area, Kolkata, West Bengal 700016
GET DIRECTIONS